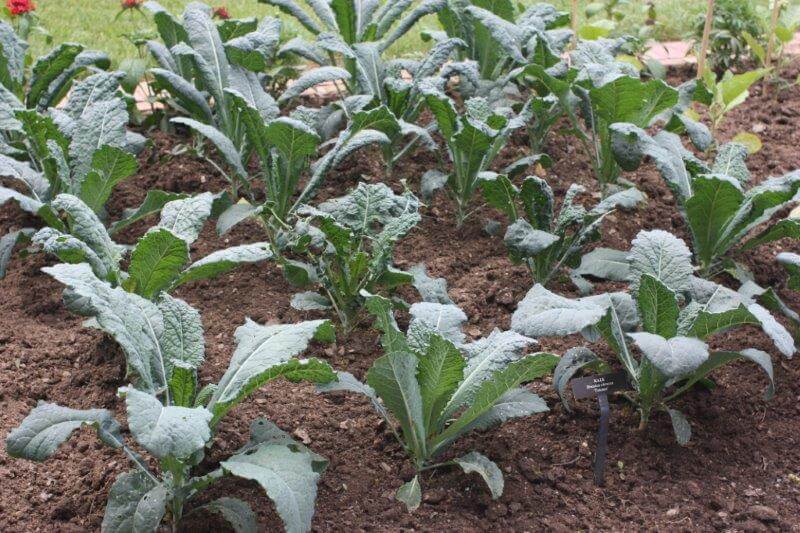 Once your soil is fed with natural & organic fertilizers and amendments and tilled, will you grow your veggies from seed or seedlings? The answer depends on the kinds of plants you choose to grow.
Fast growing plants that have large seeds planted deeper down are usually sown directly into garden soil. These include corn, squash, cucumbers, melons, sunflowers, beans or peas. When you buy your seed, know that every packet is marked with its year just like a food expiration date. Make sure yours is labeled for the current year so the seed is sure to sprout quickly.
Slower to germinate plants with smaller seeds such as peppers, tomatoes, broccoli and greens are more easily started indoors ahead of time. These can also be purchased as seedlings at the garden center. Bonnie Plants offers a wide range of organically grown varieties in sizes from seedling four-pack to gallon pot plants already on the way toward flower and fruit. The price dictates which you choose. They are grown in peat pots that can be planted directly into the soil for minimal root disturbance. If you can't find organically grown seedlings, buy a standard nursery-grown seedling and raise it organically for the same result.
The best time of day to plant is evening, so that seedlings enjoy a cool dark period to adjust before the sun and temperatures rise. Planting on a cool cloudy day is also ideal, but never plant in the wind or on a hot afternoon.
Everyone grows tomatoes, which can root anywhere along the stem. The more stem that's underground, the larger your root system will be. This then supports a plant that bears more fruit overall. Dig an extra deep hole for your tomatoes so the root ball container sits at the bottom, with about a third of the plant's overall length above ground. Replace the soil around the tomato stem. Another way is to dig a trench-like hole and lie the tomato down so it roots horizontally. Both give you the same end result – bigger roots, more resilient plants and much larger crops.
The rest of your seedlings should be planted at the same level they are in the nursery pot. Once you've planted and sown the garden, you must immediately water it all in to collapse air pockets and firm the soil around the seed, roots or peat pot. Use a watering wand with multiple spray patterns to lightly mist the seed beds, thoroughly moistening them so you won't risk washing out your newly planted seed. For seedlings, turn the hose down to low flow and thoroughly saturate the entire root zone of each plant.
The first week after planting is the most important time for the seedlings. Keep the seedbed evenly moist to stimulate fast germination. This may require misting morning and evening. Water the seedlings deeply, but do not wet the foliage in direct sunlight as it burns the leaves. Keep an eye on the weather and water more often in hot or windy conditions, but when its cool and rainy, back off to avoid rotting the seed.
Now that you've got the garden planted and watered in, watch for pests and other problems that plague seedlings. Once they are established and start to put on growth, it will be time to move on to the next step in this series: Tending Your Organic Garden.