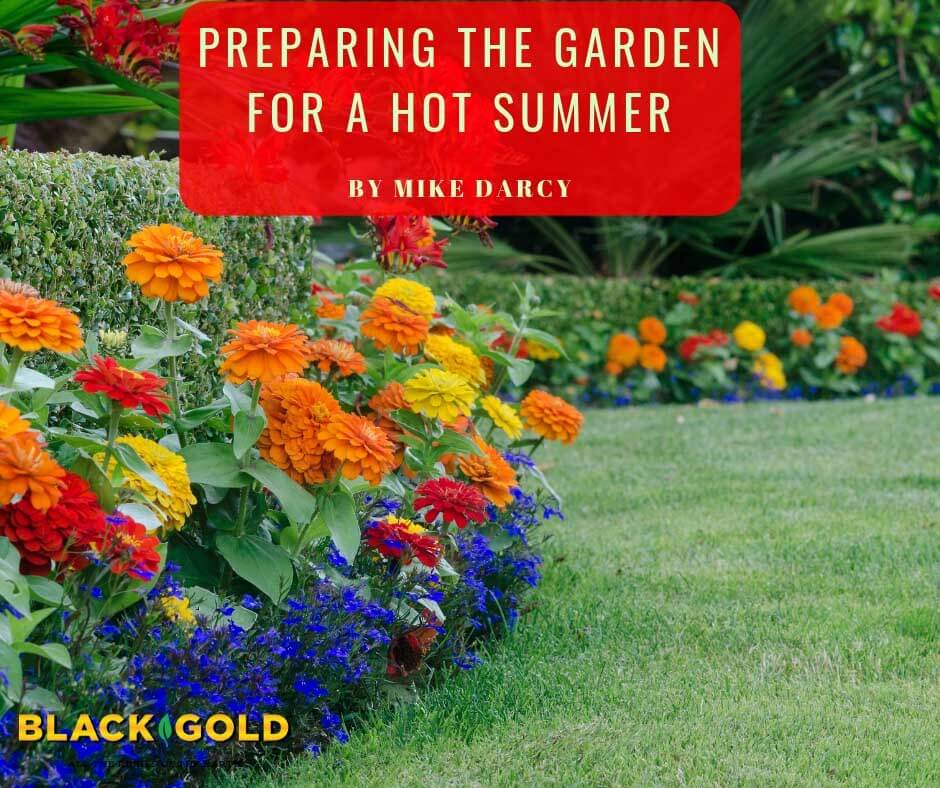 Here in the Pacific Northwest, we have had record high temperatures already this spring. When the temperature is 100° F in spring, it is HOT!  Not that our weather pattern is ever predictable, but this year it seems to be even less consistent. With our mild winter temperatures, record rain, and a summer forecast as being hot and dry, our plants may suffer without some additional help.
In my own garden, I have become more aware of the need to get the right plant for the right place. What that means is that for full sun I make certain that I have a plant that appreciates this exposure. When we have temperatures in the triple digits, our soil can dry out very quickly and plants may suffer. While I realize that most gardeners have probably planted most of their containers and the bulk of their annual flowers and vegetables, we can still amend the top layer of soil to benefit the plants.
Amend Shrubs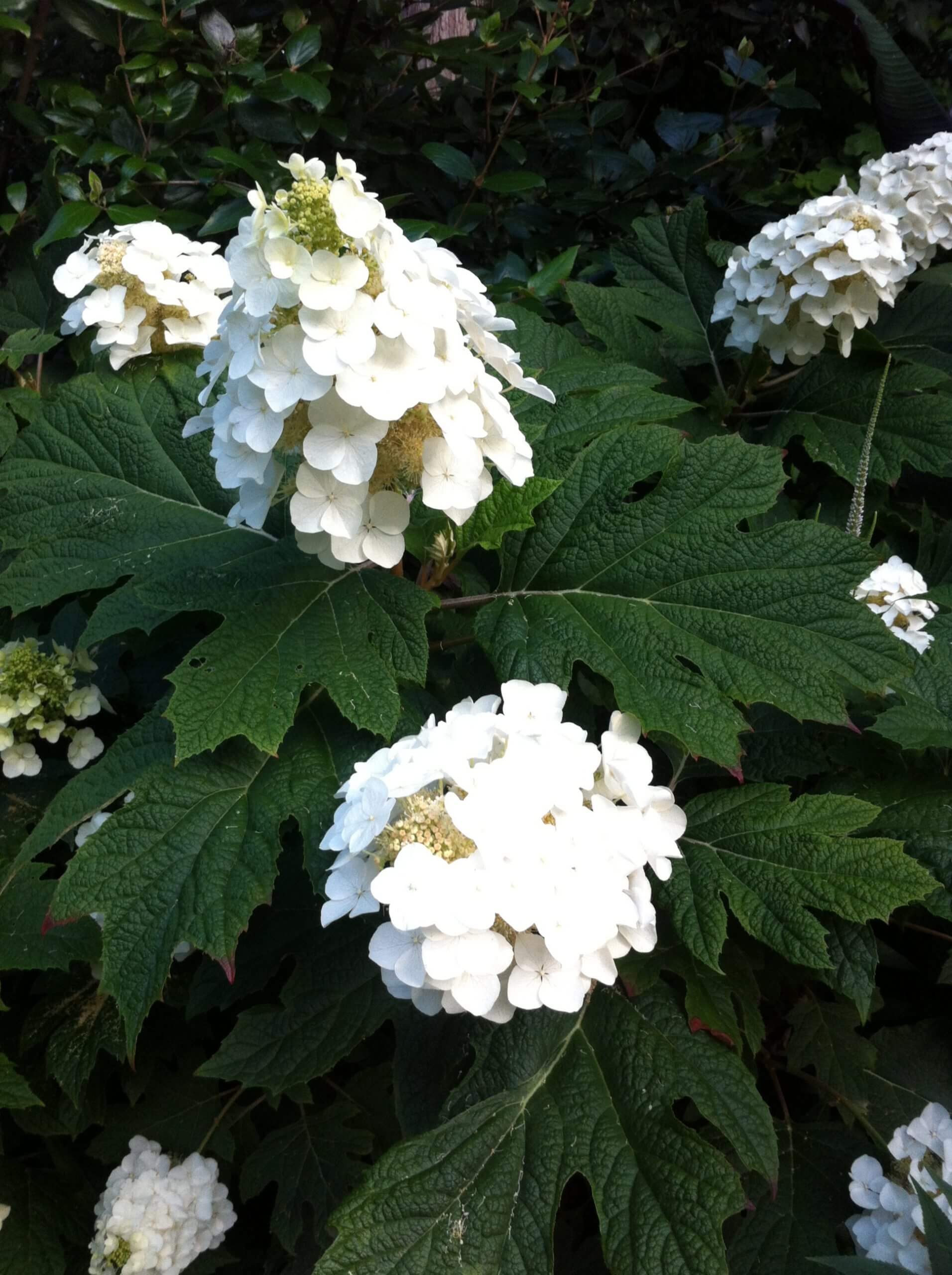 I have learned that some Hydrangeas are especially prone to suffering in hot weather. One of my favorites is Hydrangea aspera, which is a tall shrub. My plant is over 8 feet tall. It has such beautiful flowers that it is a showpiece in the summer garden. However, on hot days, the leaves will wilt as though it has not been watered for days when the soil is in fact moist. I recently added Black Gold Just Coir to the soil surface and worked it into the upper 1-2 inches of soil and this has helped. On the other hand, my Hydrangea quercifolia 'Snow Queen' (oakleaf hydrangea) stands up better in the heat.
Amend Vegetables and Flowers
In the vegetable garden, this is an ideal time to add Black Gold Just Coir or Garden Compost as either of these will help to hold soil moisture. June is the month many gardeners plant basil, and it is often planted in containers. In our garden, we always have a container of basil near the kitchen, and I use Black Gold Natural & Organic Potting Soil with RESiLIENCE®.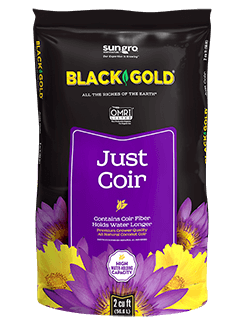 While many annuals may wither in the heat, an excellent summer bloomer is Lantana camera. While technically a tropical shrub, it is usually treated as an annual here. It thrives in the heat, blooms constantly, and the flowers attract butterflies. Lantana makes a wonderful container plant on a deck or patio because of the continuous bloom.
For the past few years, a signature plant in our garden is the red leaf banana, Ensete ventricosum. It has gorgeous large, red leaves and while a tropical plant, I have mine in large pots in a full sun location, and they do fine. My choice of soil is Black Gold Natural & Organic Potting Soil, and it seems to hold adequate moisture for these plants. A special treat that the red leaf banana provides is that by watering overhead, where the leaf meets the trunk, a small pocket of water will accumulate. This has become a very popular home for frogs to the delight of grandkids.
Water Regularly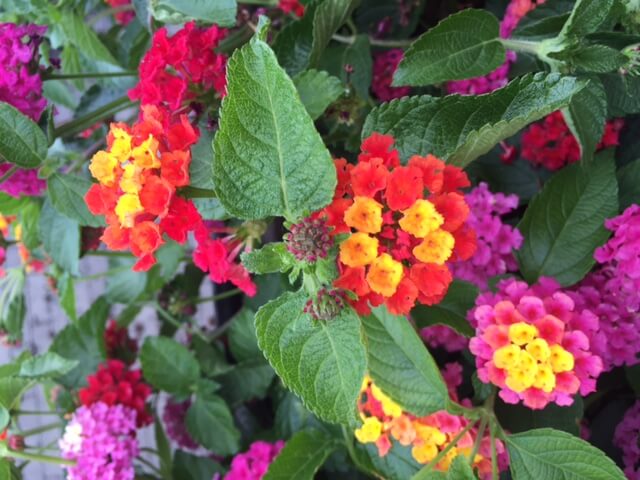 When we have very hot days, and I see wilted plants that I know have adequate soil moisture, I will often spray them with a hose. This additionalwater seems to perk them up and within a period of less than an hour, they are looking fine.
Be aware of your plants and their environment and try to imagine where a favorite garden plant might naturally grow best in your yard. Don't get too stressed if your plants wilt, take precautions, and then enjoy them, your garden, and the summer.