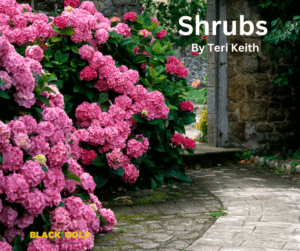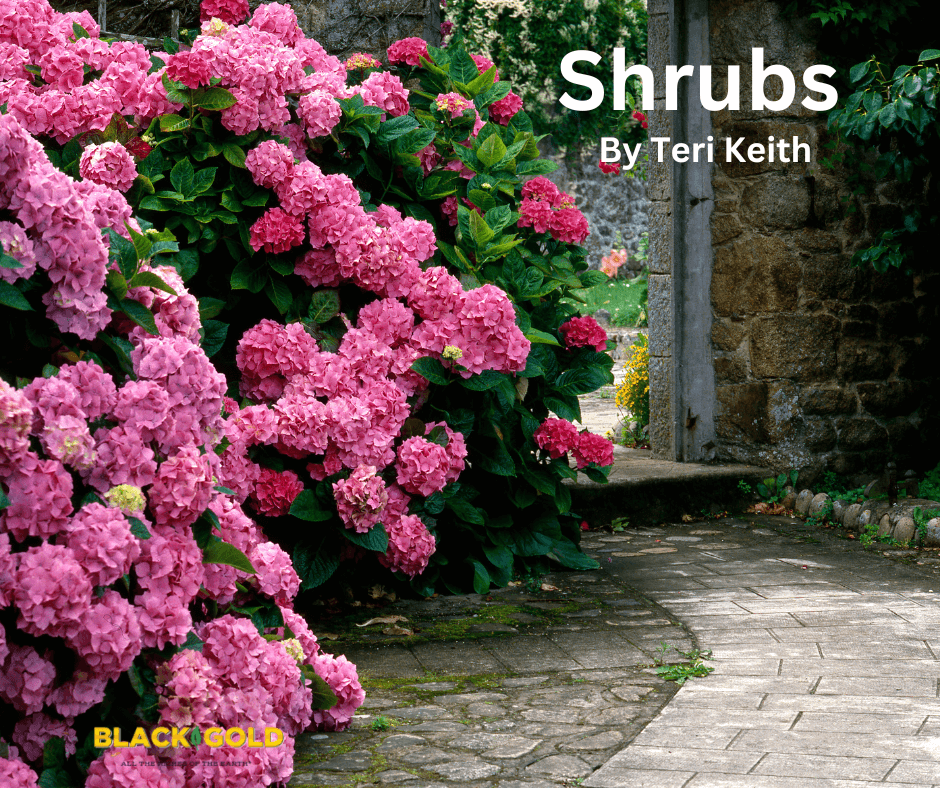 When I was a child my parents had a beautiful flowering bush next to the front porch.  It bloomed in the spring with small pink trumpets that had gold etching inside. It turned out that the name was fittingly Beauty Bush (Kolkwitzia amabilis). Now I have a gorgeous one arching over my pond.  Not something you see often – something different.
There are quite a few shrubs that are a delight in the spring and throughout the year yet are for most people something different.  Beauty Bush is still available, now in fancy varieties such as 'Maradco' and 'Dream Catcher' with ever changing foliage: copper in early spring, yellow in May, chartreuse in summer and orange and gold in fall. The height is 7 to 8 ft. and it likes full sun (plus it's deer resistant).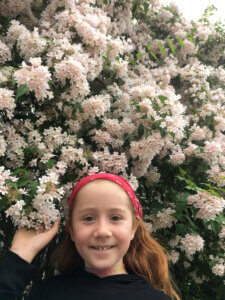 photo credit to Jessie Keith
Deutzia 'Duncan' and 'Chardonnay  Pearls' are low growing shrubs only 2 to 3 feet tall with willow like leaves. The branches are covered with tiny, white flower buds resembling pearls. The buds open to a myriad of fragrant flowers in April to May. This variety also has lemon-lime leaves as one of its benefits.  Deutzia likes sun to part shade and will grow in our clay soil.
Hydrangea 'Quick Fire' is a new paniculata hydrangea with many advantages.  It starts blooming a full month earlier than others of it species and is in bloom from early summer to late fall.  Flowers are cone shaped and white to start. They turn pink and then a dark rosy-pink in the fall. It likes full sun to full shade so you can put it anywhere.  It is a rather large shrub at 8 feet tall and 6 feet wide so give 'Quick Fire' plenty of room.  All paniculata hydrangeas bloom on new wood, so they can be pruned to the ground in late winter or early spring.  Unlike big-leaved hydrangeas, this and the following hydrangea varieties never die in the winter and you will have them for many years.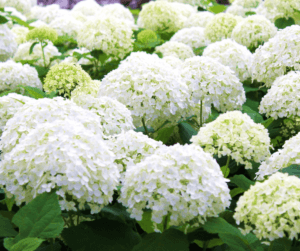 Hydrangea arborescens with white ball-shaped blooms has also been improved.  The 'Annabelle' series have stronger stems than the other types and so won't flop over.  Besides the familiar white Annabelle, now there is 'Invincibelle Spirit' which produces pink blooms from June to September on new wood and can be pruned from the ground to 1 foot each winter.  They like partial shade, and grow in clay, rocky, wet, or dry soil.  It has a height of only 4 feet and I highly recommend them.
Fothergilla 'Blue Shadow' is a new variety of this unusual shrub.  It has fragrant, upright, white bottle brush flowers in late April to May.  The leathery leaves are up to 4 inches long. They are a beautiful blue to blue green, then turn red and orange in the fall.  To keep the blue color, plant in part shade and well drained acidic soil. Feed with a rhododendron fertilizer.  'Blue Shadow' is a slow grower that will grow to 6 feet over 10 years.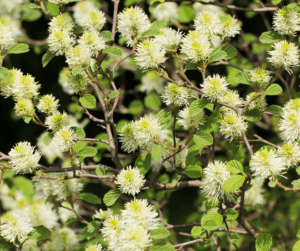 Most of us are familiar with butterfly bushes, but not with the new Flutterby Petite series.  This is the first butterfly bush that can be used as a ground cover or container plant.  'Petite Blue Heaven' only grows 2 feet 6 inches tall and wide, with beautiful purple-blue blooms and silver leaves.  'Petite Pink' has medium to dark pink flowers and only gets 1 to 2 feet tall and wide.  Plant in full sun in medium to semi- dry soil.  Butterfly bushes bloom from summer to frost and are heat and drought tolerant only needing occasional clipping of old flowers.
The last shrub on my list is beauty berry 'Wine Spritzer'.  Beauty berries are usually grown for the purple berries they bear in fall, but 'Wine Spritzer' has gorgeous large white and green sprinkled leaves with burgundy stems as well.  It likes well drained soil and is heat and deer tolerant.  It does best in sun but will grow in partial shade and gets 4 to 5 feet tall. If cut to the ground each winter, it will improve leaf variegation for the next year.  By the way, an old wives tale that says rubbing the leaves of beauty berries on your skin will repel mosquitoes and ticks has been proved to be true by the USDA.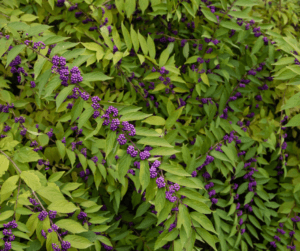 You will not have to go far to try any of these wonderful shrubs as all are carried by Bloomington Valley Nursery on old 37 south.  I know you will be glad you did.
About Teri Keith
---