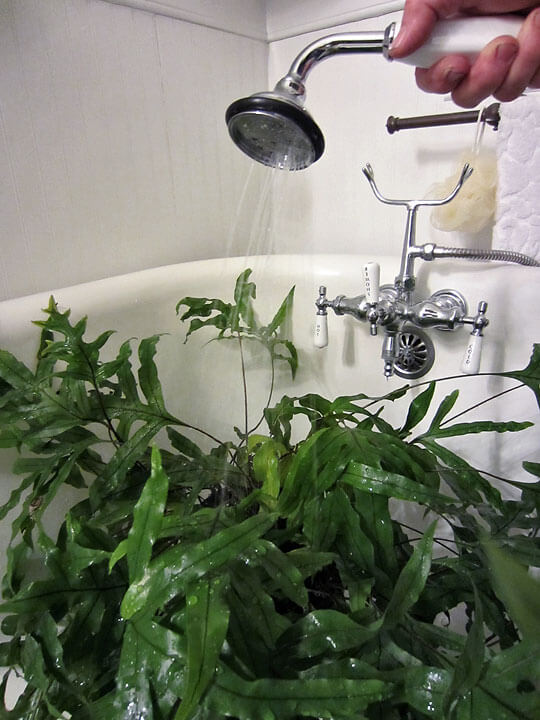 The cold months are the perfect time to wash away dust and grime that may have accumulated on the leaves of your houseplants by giving them a gentle hosing with tepid water in your tub, shower, or kitchen sink. Washing them will clear the pores on their leaves (called "stomata") that are responsible for gas exchange and photosynthesis. It will also keep your plants looking attractive. This refreshing bath is especially beneficial to smooth-leafed houseplants, but it is not recommended for succulents or hairy-leaved plants, such as African Violets. Succulents and African violets can be gently cleaned with a brush or a barely damp, gentle cloth to keep their leaves dust and dirt free.
Large-, waxy-leaved plants may develop calcium or other difficult-to-remove grime build up. These can be also be treated with a make-your-own leaf cleaner. Add a drop of dish detergent to a half-gallon of water and add this to your spray bottle. Spray and wipe the leaves off with a gentle, soft cloth and then rinse them with tepid water. A 10% solution of vinegar added to water can also be sprayed on leaves to help remove difficult build up.
After a good wash, your plants will look and perform better.