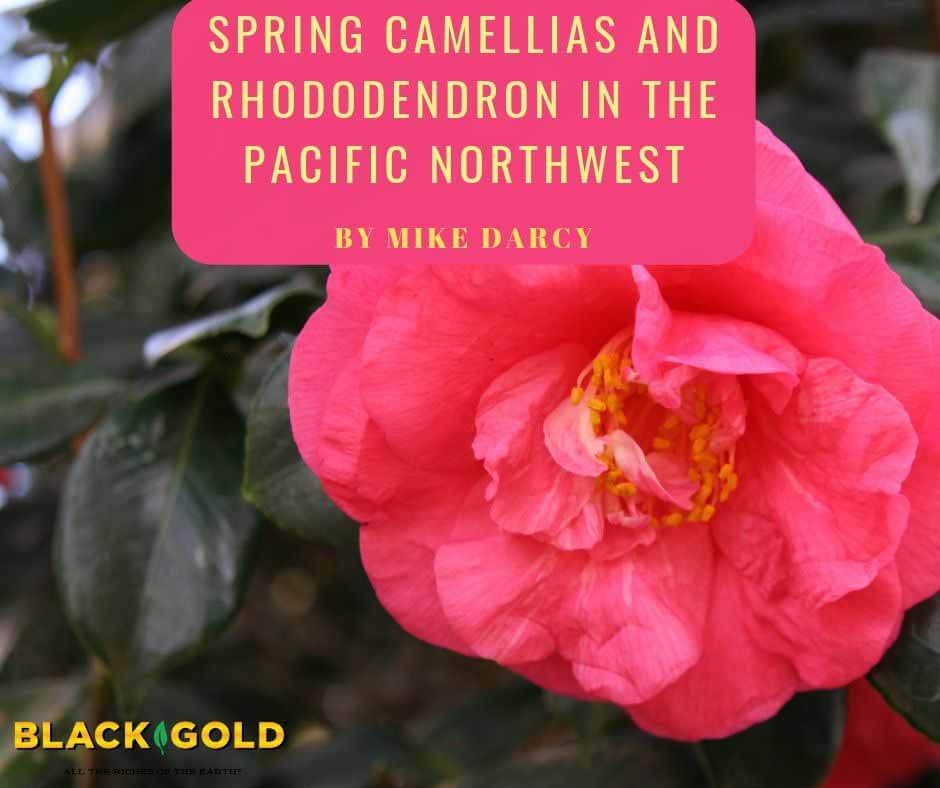 "This is my favorite time of year", is a phrase that I seem to use for every season because every season is my favorite time of year.  However, after a relatively mild winter and with spring here, gardens all over are bursting with color and new growth.  Probably because we did not have a late frost to damage the emerging flower buds, the deciduous magnolias have been magnificent.  I cannot remember a year when I have seen them display such a show of color.  A particular favorite in my garden is Magnolia 'Black Tulip' as the flowers are a very deep purple and the buds do resemble the flower of a tulip.
Camellias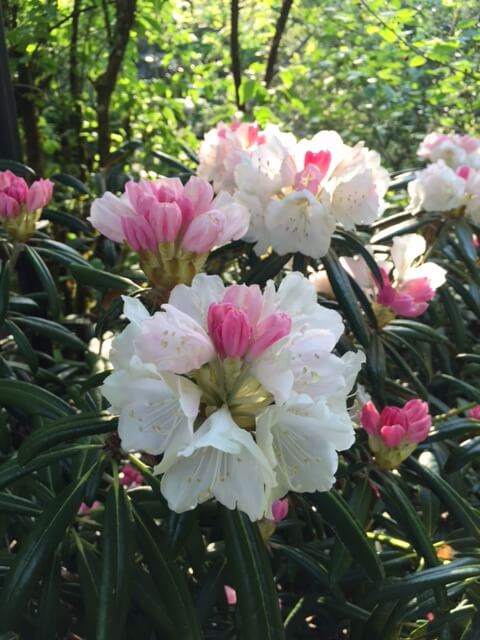 Not to be outdone by the magnolias, camellias have also been putting on a great show.  Driving around older neighborhoods in Portland, camellias were very often used as a foundation plant.  There was a period of time when they seemed to be out of favor, but recently they are making comeback and gardeners are rediscovering them.  Our climate seems ideal for them and with some amendments to the soil, they will thrive.  Camellias like a soil rich in organic matter and Black Gold Garden Compost Blend is a perfect addition to add to the soil at time of planting.
Not only are gardeners rediscovering camellias, but they are also learning that they come in a wide array of flower types and colors.  Camellia flowers come in shades of red, pink, and white with many varieties displaying two on more colors in the same flower.  The flowers themselves come in single, double, semi-double, peony shape and the list goes on.  Different camellia plants will often bloom at different times of the year and by taking advantage of this, gardeners can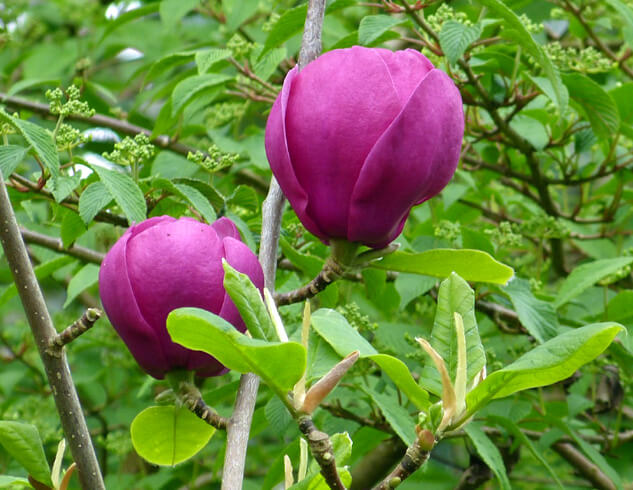 have camellias in bloom from December through May.  A popular Camellia, 'Yuletide', blooms at the holiday season, as the name implies.  I have seen many homes with a container of 'Yuletide' at an entryway during the Christmas season with the plant in full bloom.  Camellias can easily be grown in containers filled with rich potting soil, and Black Gold All Purpose Potting Soil is excellent.
Rhododendrons
The Pacific Northwest is known for growing rhododendrons and many of the early-flowering types are in bloom before the end of March.  Similar to camellias, the bloom period can be extended from early spring to early summer when choosing different varieties.  The planting conditions for rhododendrons are also similar to camellias and the addition of Black Gold Garden Compost is an ideal additive.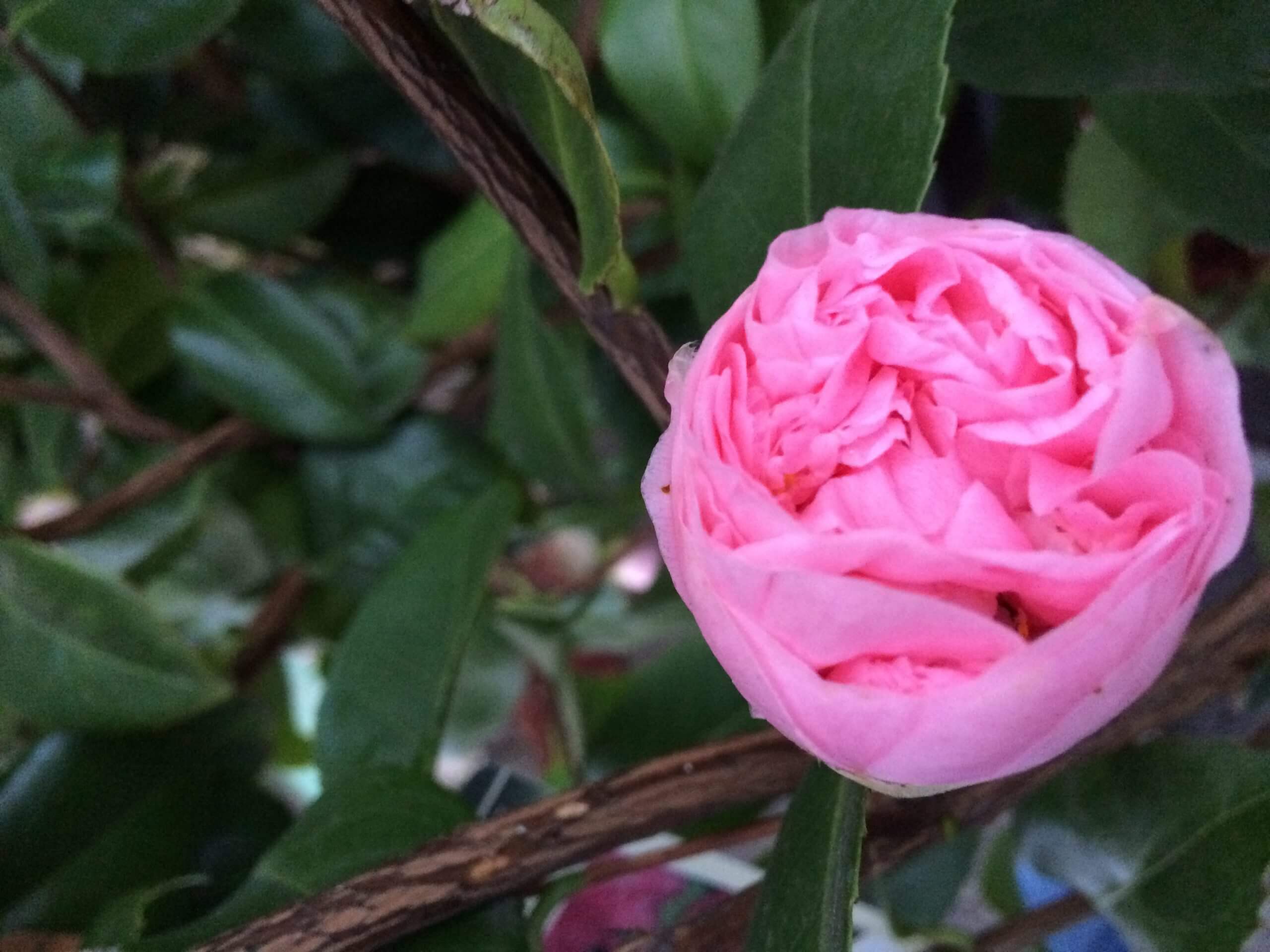 Of all the rhododendrons that I see, my favorite continues to be Rhododendron yakushimanum 'Yaku Angel'.  I have had one of these in my garden for many years and even when the plant is not in bloom, it is a beautiful shrub.  The leaves have a brown indumentum (velvet-like material on the underside of the leaves) that is very soft to the touch.  In early April, the flower buds emerge pink and as the open, they turn white.  This is a stunning sight to see, as the bush is covered with pink flower buds and pure white flowers.  If I had to pick one rhododendron, this would be it.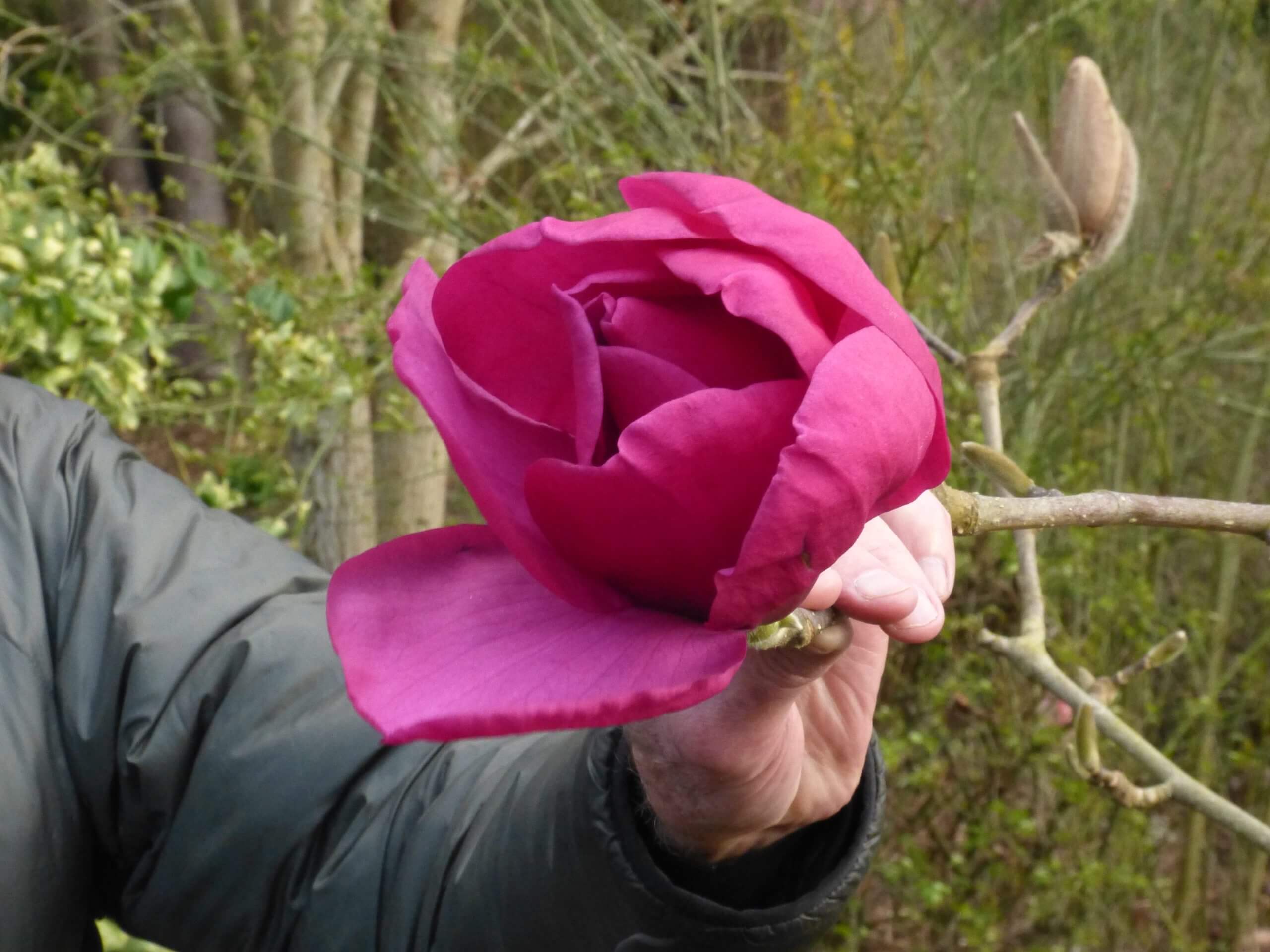 Magnolias, camellias, rhododendrons, this is just the beginning of what blooms in April in our Pacific Northwest Gardens.  Soon it will be peonies, then lilies, then dahlias, and the summer perennials and annuals.  Remember that when planting permanent plants that thrive in a soil rich in compost, your opportunity to do this is when you are planting.  Make your soil environment the best you can to suit the needs of the plants you are planting.