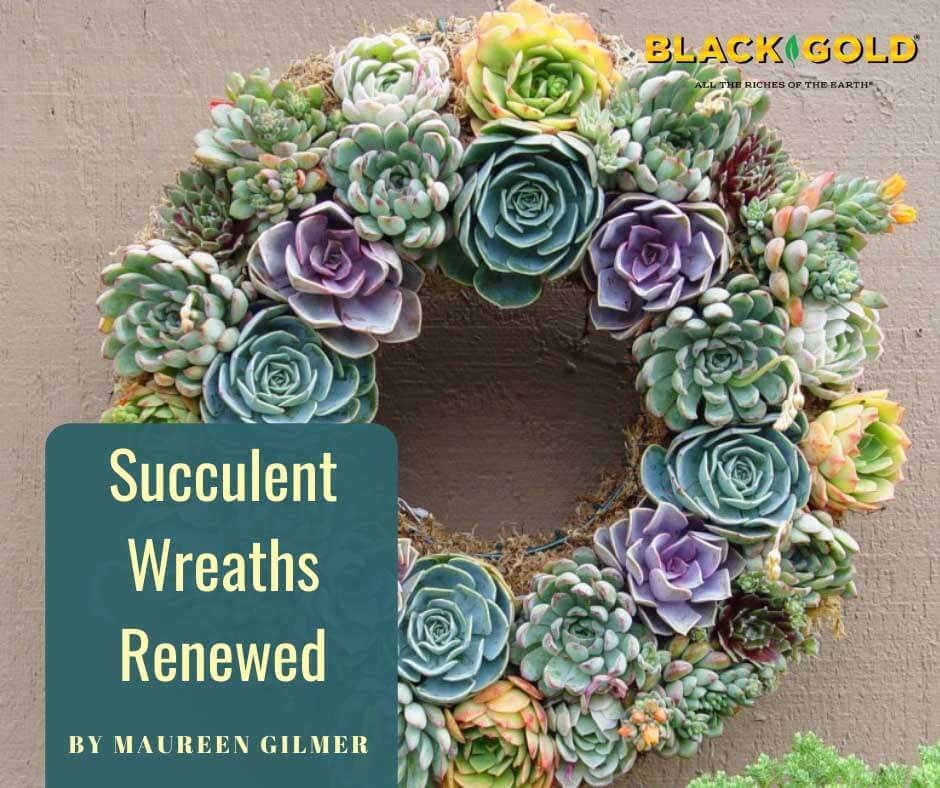 Succulent wreaths began in California back in the 1960s when Sunset Magazine shared this now universally popular do-it-yourself idea. Until recently, finding a pre-made one for purchase was nearly impossible. But today succulent wreaths are sold everywhere in every manifestation, from small desktop sizes at $20 to large, spectacular specimens that command as much as $150 for a designer composition. And their value extends beyond the holidays; after winter passes a whole garden full of cool succulent plants can be harvested from just one wreath.
Each wreath is composed of many seedling succulent plants pressed into a soil and moss core. Those used for a table decoration will come with a clear plastic saucer to protect furniture from water damage. If the center hole is large enough in diameter, select a fat red or white candle to stand in the middle.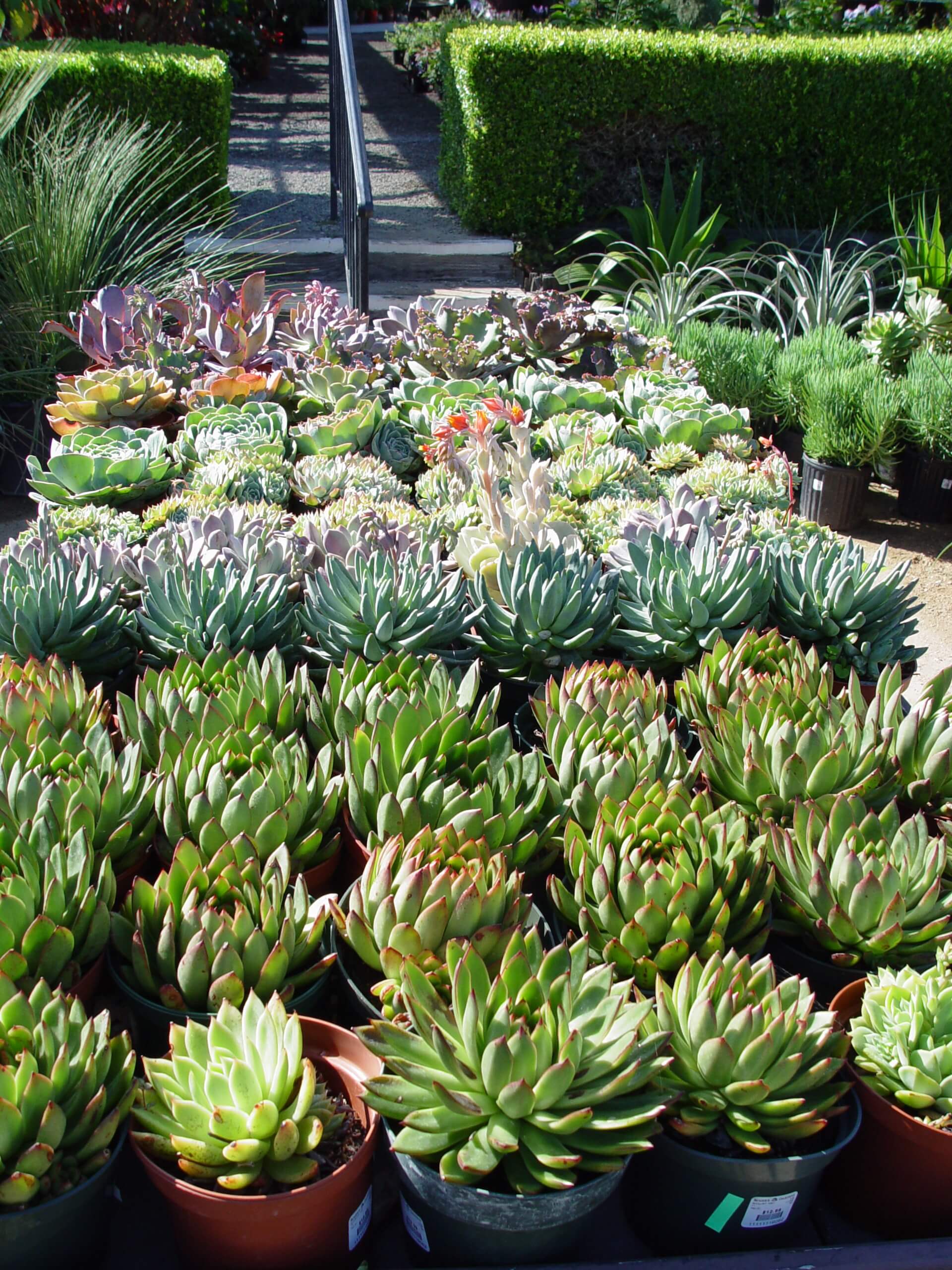 Succulent Wreath Reconstruction
Wreaths are always densely planted with a wide variety of the most common succulents. Some are a real mixed bag, while the swankier types may be more limited to certain forms and colors. Both can be grown indoors all winter near a sunny window then taken outside after the last frost. By this time they may have become lanky or elongated due to less-than-ideal winter light. Once outside, some may send up flower spikes while others will produce "pups" that split off from the mother plant. Your former tidy wreath will likely become a chaotic mass of succulent growth, and that's when it's time to take cuttings or harvest the plants for your summer garden. Here's how to get started:
Step 1
Begin by gathering a range of small, red, clay flower pots and a bag of Black Gold Cactus Mix. It is super well-drained, so there's less chance of overwatering your potted specimens. Use wire cutters to remove the metal frame or nylon string th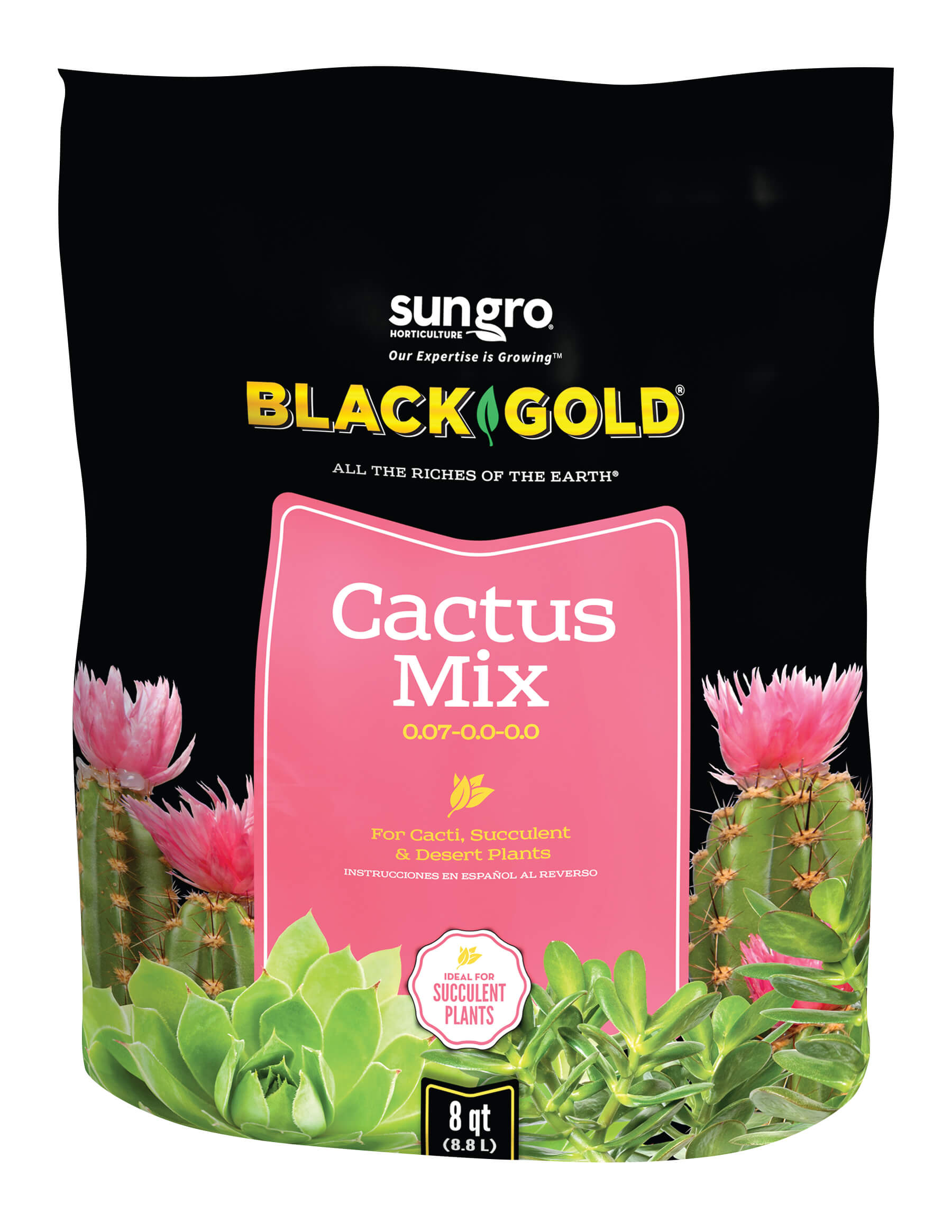 at binds the wreath together, so all the plant roots are released gently and without damage.
Step 2
Fill a wide bucket or plastic box half full with potting mix, then add one or two cups of water. Use both hands to mix it like you'd toss a salad, over and over until the soil mass is uniformly damp but not wet. Add a little more water if it's too dry. When properly moistened, you won't be able to squeeze the water out, but it will still pack down nicely around the roots.
Step 3
Gently transplant each succulent into its pot, and press the soil around the roots. Do not water the succulent right away. Wait a few days and then water. Place them in a sheltered place such as a sunny window, sun porch or on a frost-free patio where they will get plenty of light during the day.
When the weather warms up you'll have a whole collection of different succulents to play with outdoors. Those too elongated will eventually produce new compact growth more in keeping with the plant's natural form. Group them together or grow each alone. Spot them into a rock garden or tuck them in with your flowers.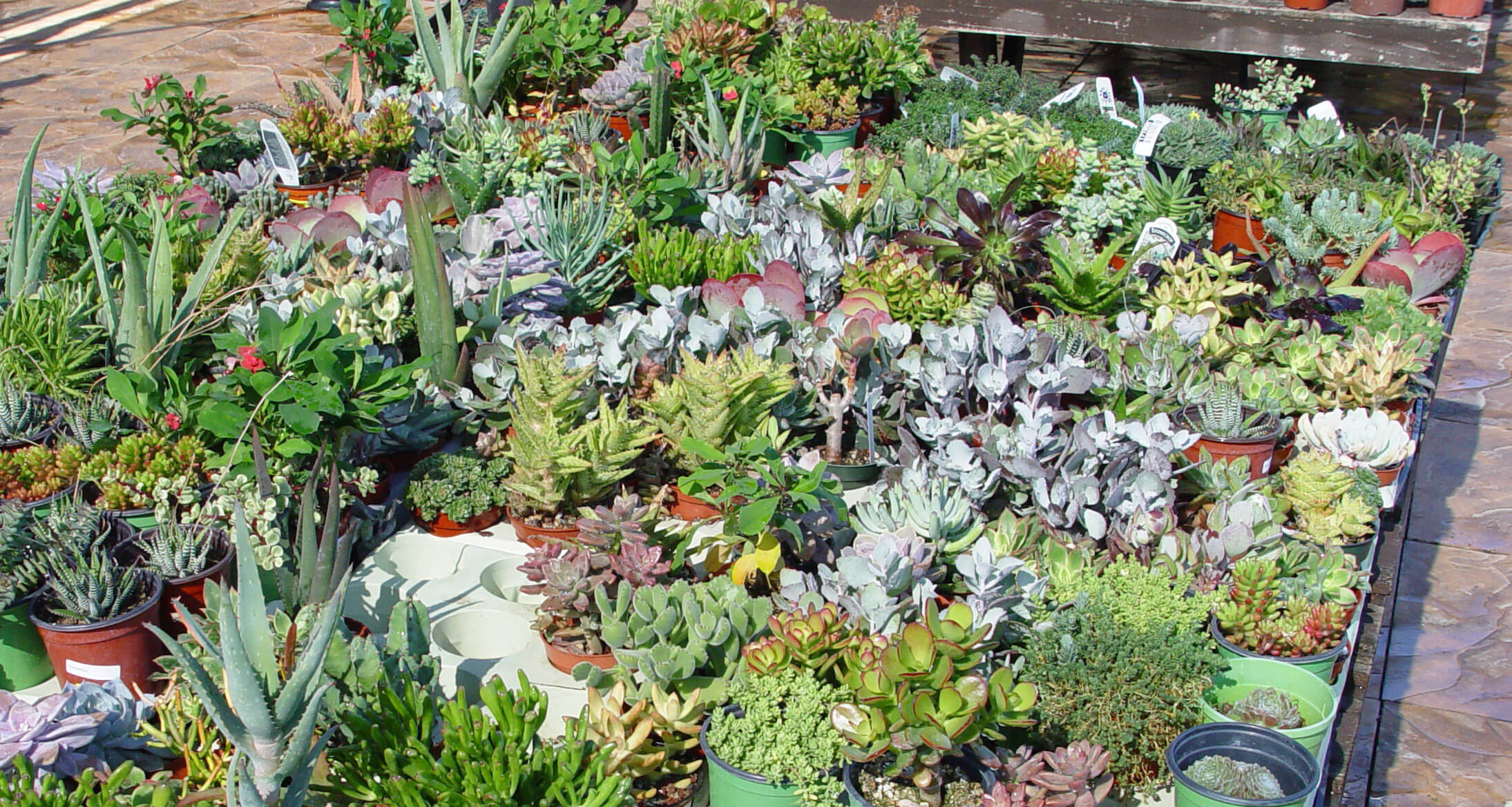 Succulent wreaths are a green choice that give a lot more for your money than holiday evergreens and poinsettias. Study your wreath all winter long to gradually learn how each succulent species within it differs in form and size. Look them up to learn their names. Then when that original holiday investment is deconstructed, you'll be well on your way to gardening with succulents without spending another cent for summer plants you want and already love.