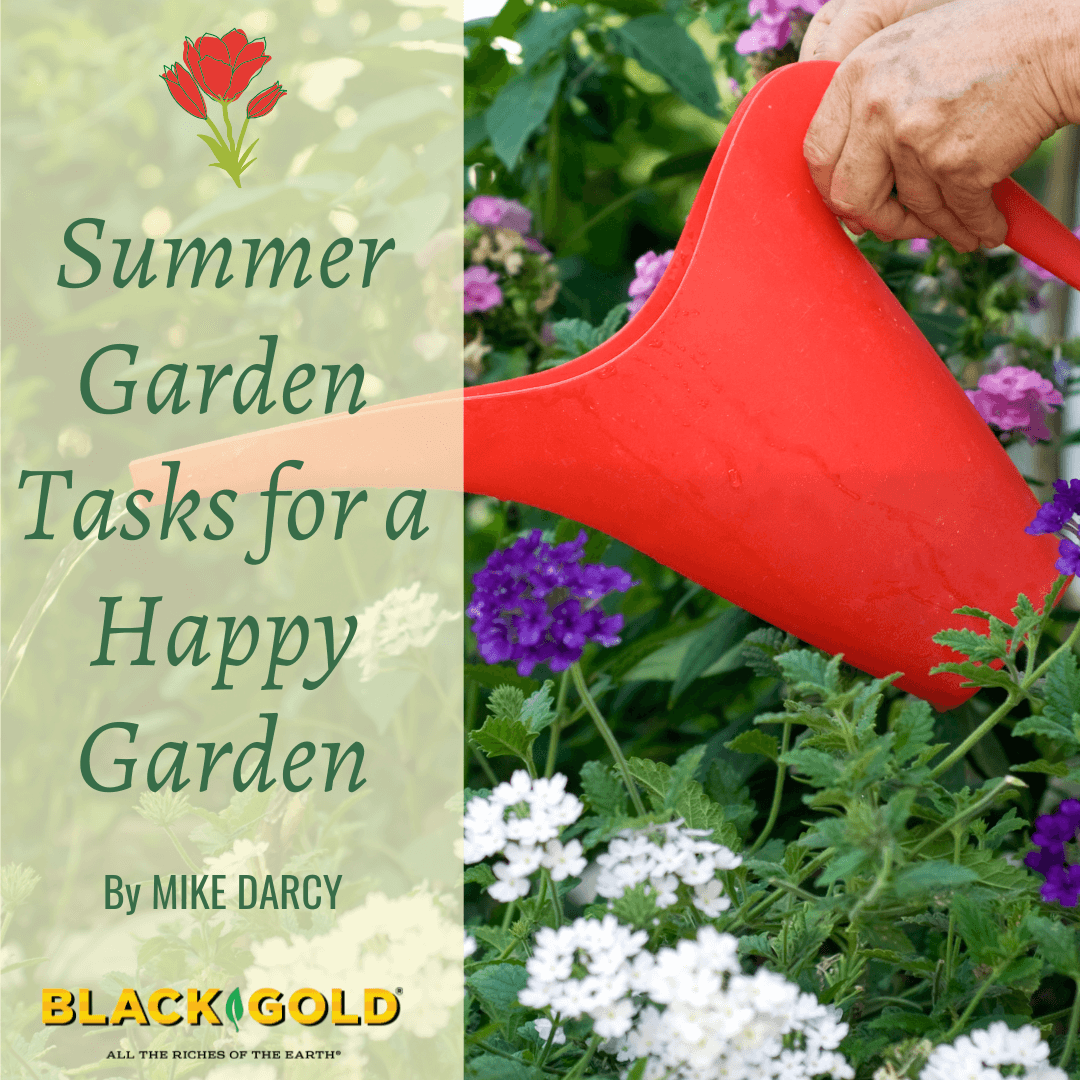 July, 2021 –If ever there was a time that showed the benefits of adding compost to the soil, this past week was it. With temperatures in the Portland, Oregon area setting records for all-time highs, plants suffered just as people, pets, and wildlife did. We generally experience mild summer weather, but one afternoon this week our outdoor temperature was 114 degrees F. Our garden plants are not accustomed to such extremes and many showed signs of heat stress. I watered my containers only in the morning and sprayed the foliage of garden plants with water several times a day. Looking around the garden in the aftermath, there were still many scorched leaves, even on tougher plants.
Summer Heat Wave Protection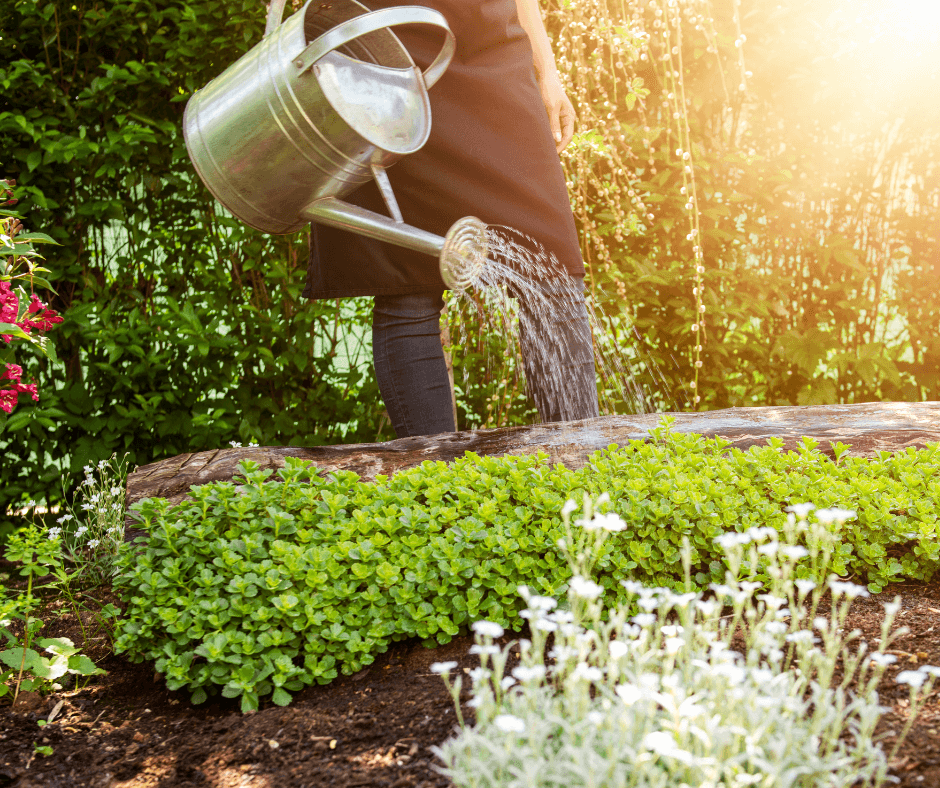 I do not think that anyone can predict what ou remaining summer will be like in the Pacific Northwest, and that is a good reason to be prepared, and give your plants as much tender loving care as possible. Prior to the heatwave, I had mulched many of my plants with Black Gold Natural & Organic Garden Compost Blend. I was also concerned about my plants in containers and added a top layer of Black Gold Natural & Organic Ultra Coir to help prevent the soil from drying out. Most of my containers are in sunny locations, and the hot sun can quickly dry them out. If we experience more days of extreme heat, I may temporarily move them to shadier locations or even indoors. (Click here to read more heatwave garden-care recommendations.)
Even with the above precautions, and all of the additional watering, I still had some leaf scorching, although I had to think what it might have been like if I had done nothing. Hydrangeas seemed to fare the worst. It was almost impossible to prevent them from wilting. For the moment, I am leaving the scorched leaves on them because if we get another hot spell, even scorched leaves might provide extra protection to the inner green leaves of the plant.
Trim Off Old Blooms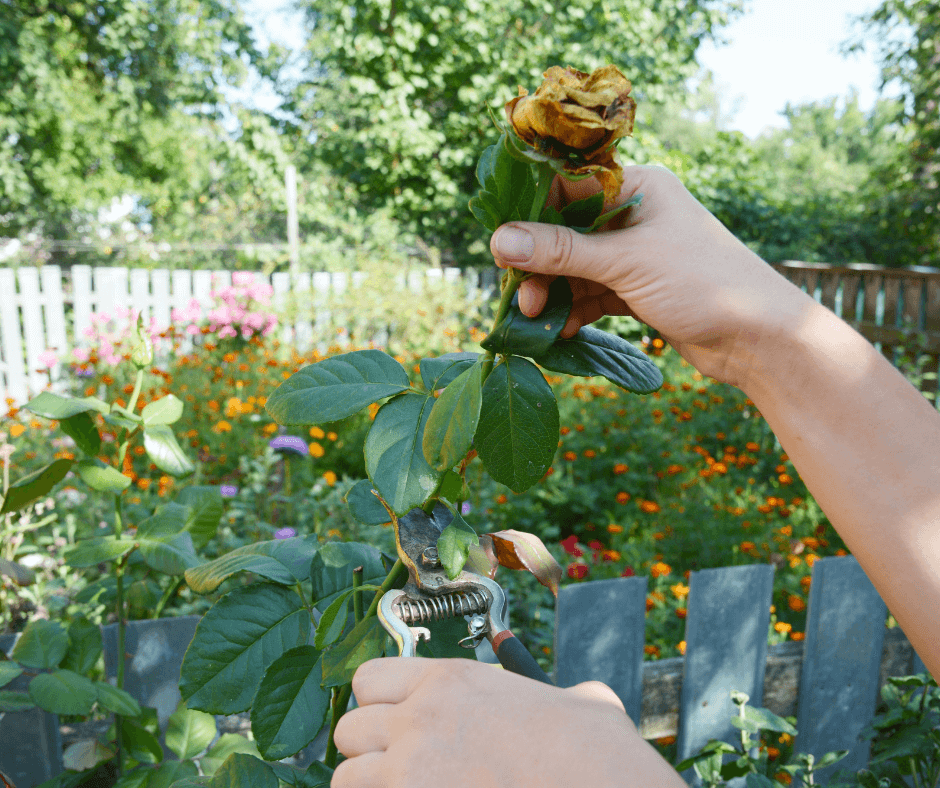 While watering is key to keeping plants healthy in summer, there are other tasks that will keep them looking their best. Roses took a 'hit' with the hot weather, but I find them to be very resilient, and by cutting off the wilted flower stems, new growth will soon appear. I have many flowering salvias in my garden, and they have been in full bloom for several weeks. Cutting the flower stems off after they have bloomed will encourage new growth and continuous flowering. (Click here to see Mike's favorite garden flowers for July heat, including some salvias!)
Summer Herb and Vegetable Care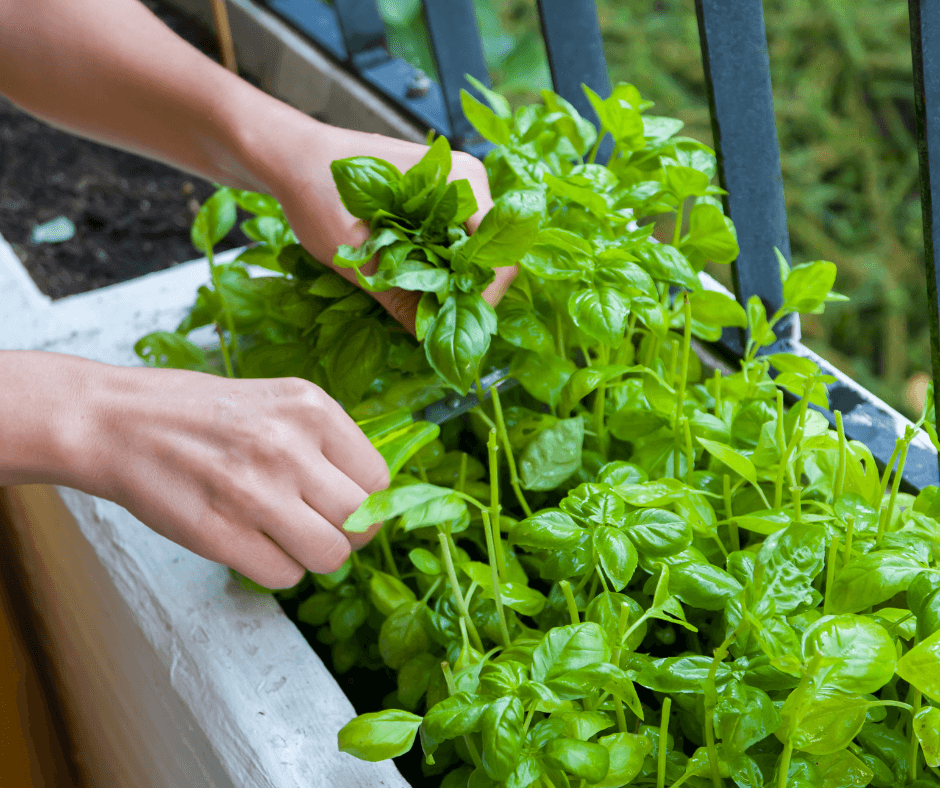 Many herbs thrive in the heat, and I don't think our basil has ever looked better. I pinch off the flower stems to encourage the plant to put its energy into the foliage rather than the flowers. (Click here to learn more about summer basil care.) Lemon verbena, (Aloysia citrodora), is another herb that seems to relish the heat. This plant has a tall, leggy growth habit, but having it where one can walk by and brush against the foliage and release some of its strong lemon aroma makes it worth growing. (Click here to learn how to grow the essential culinary herbs of the seasons.) Many summer vegetables are coming into their prime. Keep zucchini, tomatoes, and beans picked for continuous production. (Click here to discover ways to share any extra garden vegetables that you may have. )
Keep Bird Baths Full and Fountains Running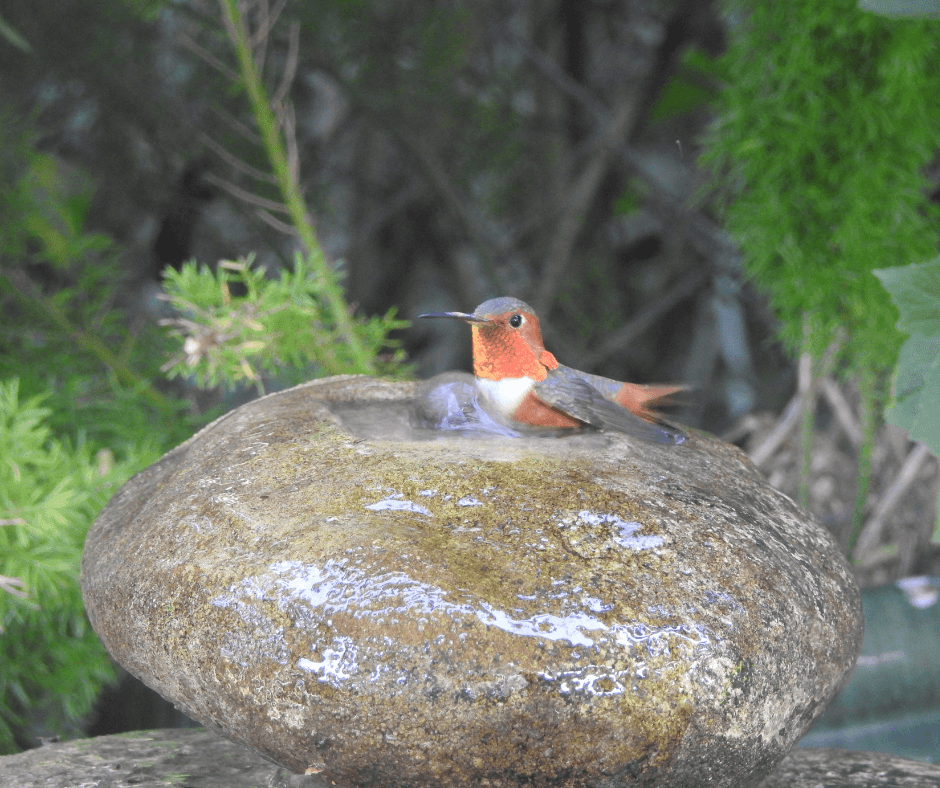 Don't forget to provide food and especially water for the birds. Birdbaths can quickly dry up on hot days, and keeping cool, freshwater available is essential. Birdbaths in the sun also heat up quickly, so consider keeping them in a shadier spot through summer. We have a small water fountain feature in a shaded garden spot, and I replenish the water supply several times a day. It is amazing to see how many birds use it from dawn to dusk.
Stay Cool, and Enjoy Your Garden
Stay cool in the garden with iced water, lightweight clothes, and other cooling gear (Click here for more ways to stay cool in the garden.), and plan future gardens with cooling features in mind (Click here to learn more about cool garden design). While the chores of summer can seem overwhelming, remember that the garden is for your enjoyment. It is a place where you can create what you want. Follow your heart, and make your garden an extension of yourself. More importantly, don't let the projects and the 'to do' list take priority over enjoying your garden.