Gardeners experience success with Black Gold® because its parent brand, Sun Gro Horticulture, is dedicated to producing premium products for its customers. To achieve this, Sun Gro created a Quality Program designed to produce and deliver a consistently high-quality, uniform product. As North America's largest professional mix supplier, Sun Gro uses the same equipment and processes to produce its retail brands, such as Black Gold®.
Sun Gro Quality Program
The first step of the Sun Gro Quality Program is to qualify and monitor the supply of our raw materials (peat moss, compost, aggregates, and additives) to meet quality standards. Factors such as pH, soluble salts (EC), and moisture are checked, but one of the most important tests is a visual test of the product. Richly colored, uniform potting mixes are what we achieve.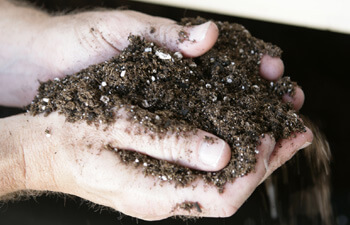 Continual testing of products and equipment are also essential to our program. Documented standardized testing is done at every production site, and products must pass key tests before being sold to our customers. Established testing parameters and frequency requirements ensure the consistency and quality you have come to expect with Black Gold®. Our production equipment is also checked and rechecked continually, so it performs to its maximum potential.
Excellent employees also enable us to create top-tier products. Our well-trained production team consistently monitors the production process, and their work is further supported by advanced technicians and horticultural specialists that inspect the manufacturing process.
Final Testing Processes
Once manufactured, Black Gold® mixes undergo a final testing process. This includes a final characteristic test of raw materials and a yield test. Samples are retained for quality assurance, each pallet is visually inspected, and product bags are provided date codes. If that were not enough, we also run quality trials of our products against other competitor potting soils found at garden centers. Our trial results consistently confirm Black Gold® is the choice brand of potting mix for indoor and outdoor growing.

Each Sun Gro plant is audited annually by third-party auditors for compliance to quality procedures. Plants are graded and continually improved upon.
Customer Insurance
Sun Gro's Quality Program is customer insurance. Home gardeners save time, reduce their efforts, and enjoyed increased success when they use Black Gold® products. And our much-appreciated garden center owners will enjoy the reputation of offering a quality product that offers significant value, and happy repeat customers that request Black Gold® by name.