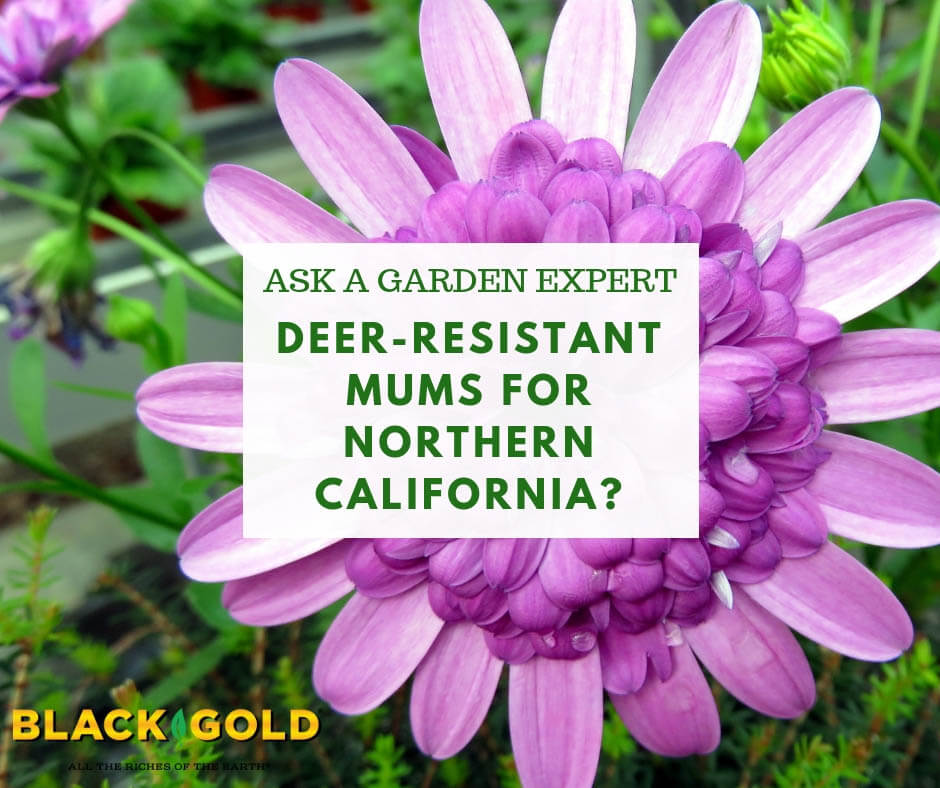 "Loved your article on hardy mums!  Living in NoCal, I have a lot of deer.  Do you know of any deer resistant mums?  Also mums that can tolerate some shade?" Question from Jeanene of Willits, California
Answer: Classic garden mums (Chyranthemum x morifolium) are not reliably deer resistant, but some mum relatives are both resistant as well as being well-adapted to your growing area. This includes the plants listed below. Each grows well in the cooler, drier climate of North California and will bloom into fall.
African Daisy (Osteospermum fruticosum hybrids)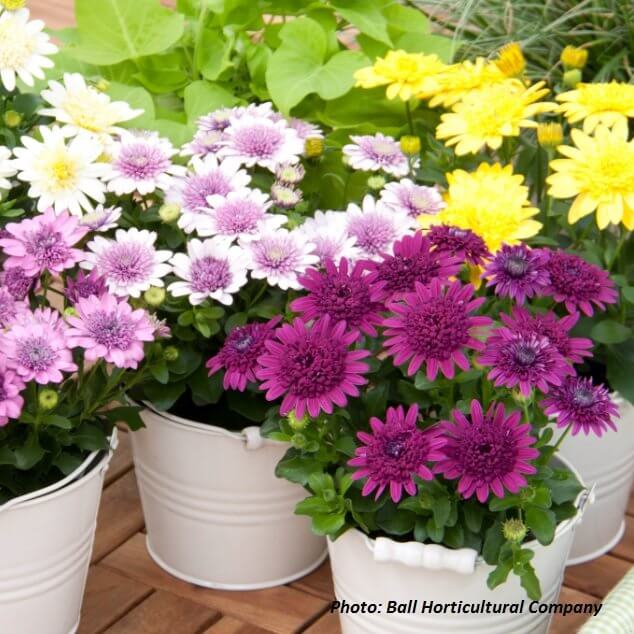 These pretty South African tender perennials are bushy and bloom all season long. They come in lots of yellow and red shades, and some double varieties, like D™ Osteospermum, look very chrysanthemum-like. They grow best in full sun and well-drained but fertile garden soil. They also thrive in pots filled with quality mix like Black Gold All Purpose Potting Mix.
Marguerite Daisy (Argyranthemum frutescens)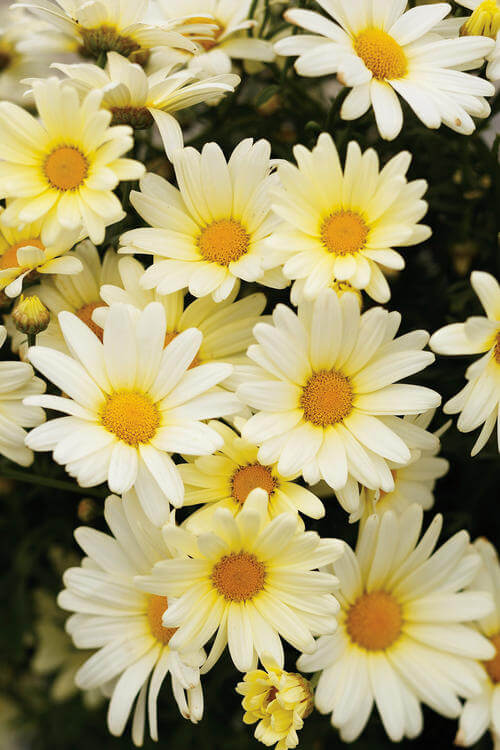 Marguerite Daisies grow just like African daisies and also originate from South Africa. They have fernier foliage and daisy or double flowers that look very much like those of mums. The single variety Vanilla Butterfly® has very pretty ivory and butter yellow blooms.
Of course, any of the mum varieties mentioned in our hardy chrysanthemum article would survive where you live, but you would have to rely on cover or quality deer repellent to keep them from being noshed upon. (Click here to read a great article on managing deer and other pests from our sister brand, Fafard.)
I hope this helps!
Happy gardening!
Jessie