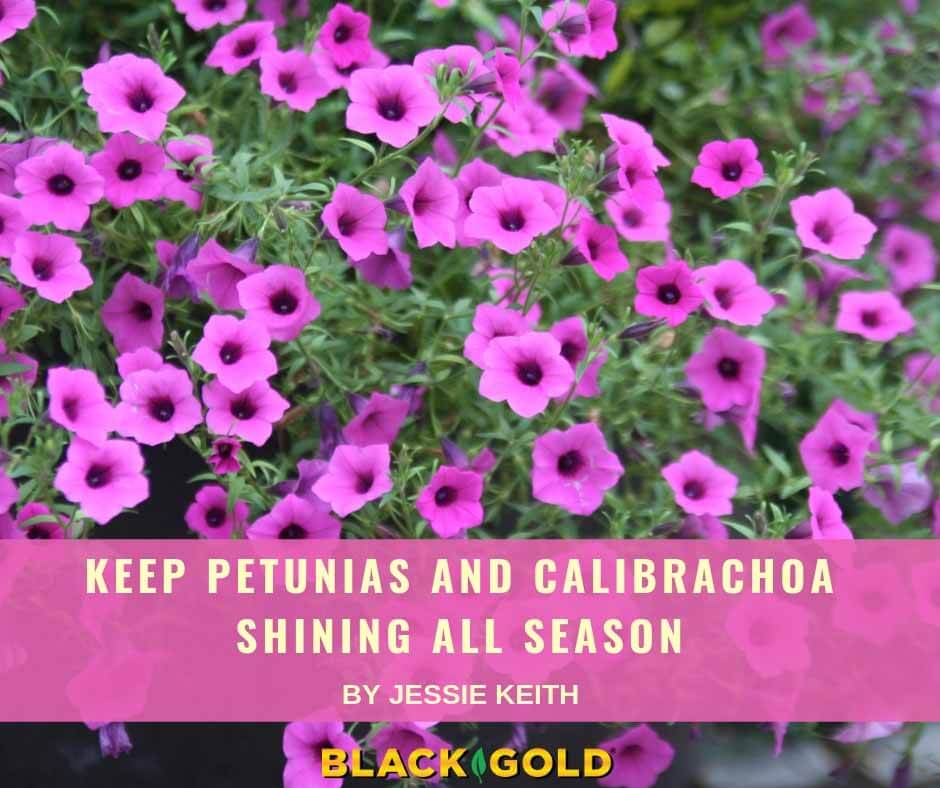 For glowing garden color, nothing beats that old standby, the Petunia. Why? Petunias, and the closely related Calibrachoa, are tough, pretty, and thrive in containers and sunny flower beds. And, for designing with annual color there's no better choice. Happy plants bloom nonstop and come in a broad array of exciting colors — from blue to magenta and even green! The only drawback is how they dwindle in mid- to late-summer if not properly maintained.
After an early- to mid-season explosion of color, they start to look worn and peter out as the dog days of summer hit — especially container-grown plants. But, you can stop this floral decline before it begins. A few simple steps will ensure top petunia performance well into autumn.
STEP 1: Start Right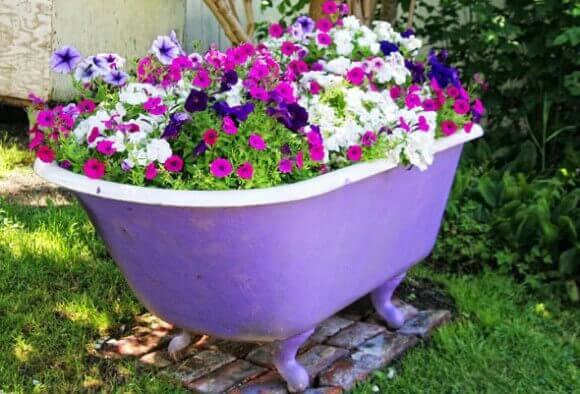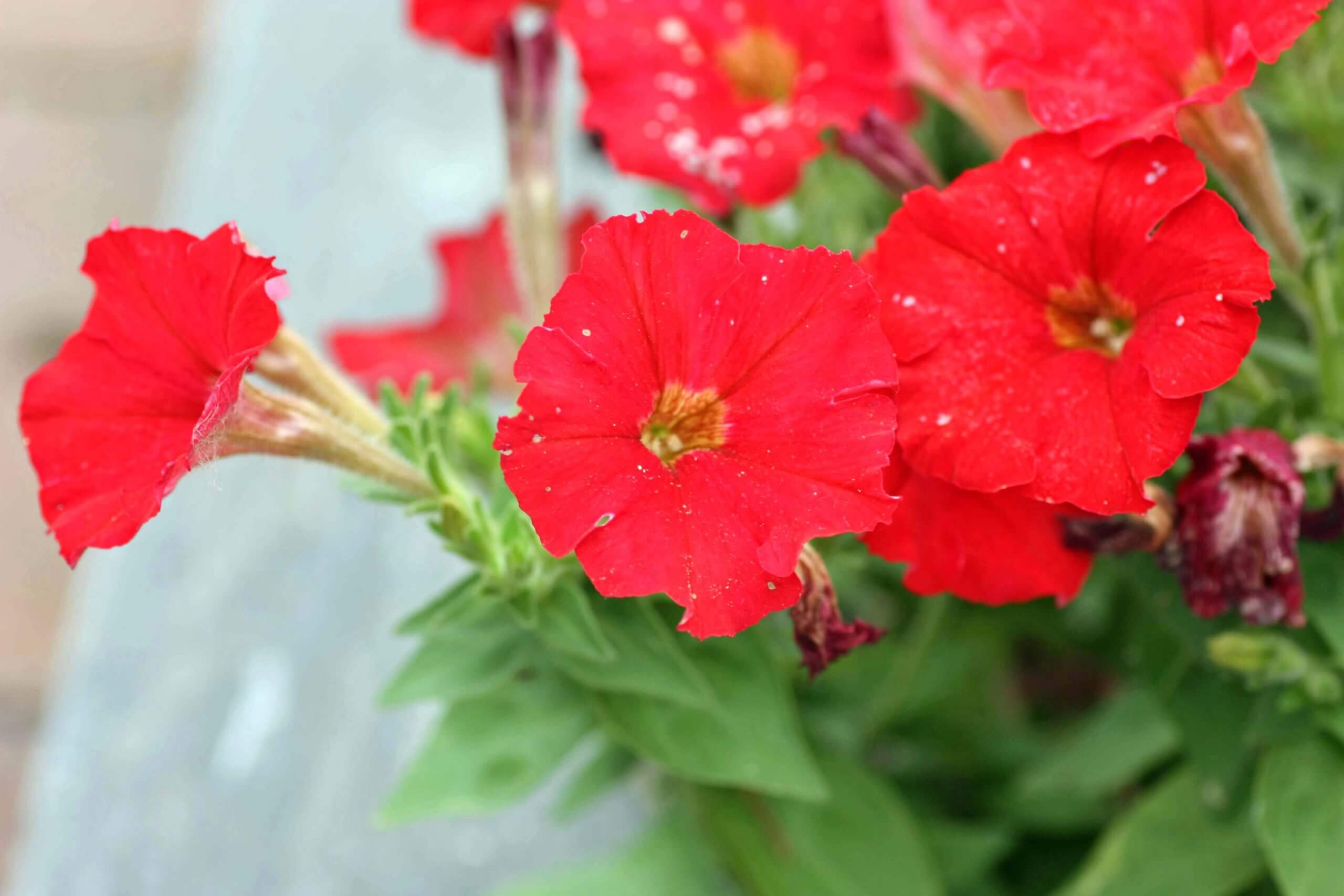 First, start big and plant right. For best success, purchase starts as larger vigorous plants in 3 to 4-inch pots, rather than small, needy plugs, or meager seed-grown specimens. This will provide you with more vigorous, prettier plants faster.
Next, be particular about amendments or container mix. If your planting beds need a boost, amend with Black Gold® Earthworm Castings or Garden Compost. Both will fortify soil and yield bigger, happier bedding plants. Containers should be filled with a light potting mix that is porous, yet moist enough to be easily irrigated. Black Gold® Natural and Organic Potting Soil Plus Fertilizer is a top-notch choice. (Bagged mixes of lesser quality are heavily pre-wetted, harder to handle, and have less aeration.) You can also increase the water-holding capacity of any medium by adding a three to one ratio of Just Coir.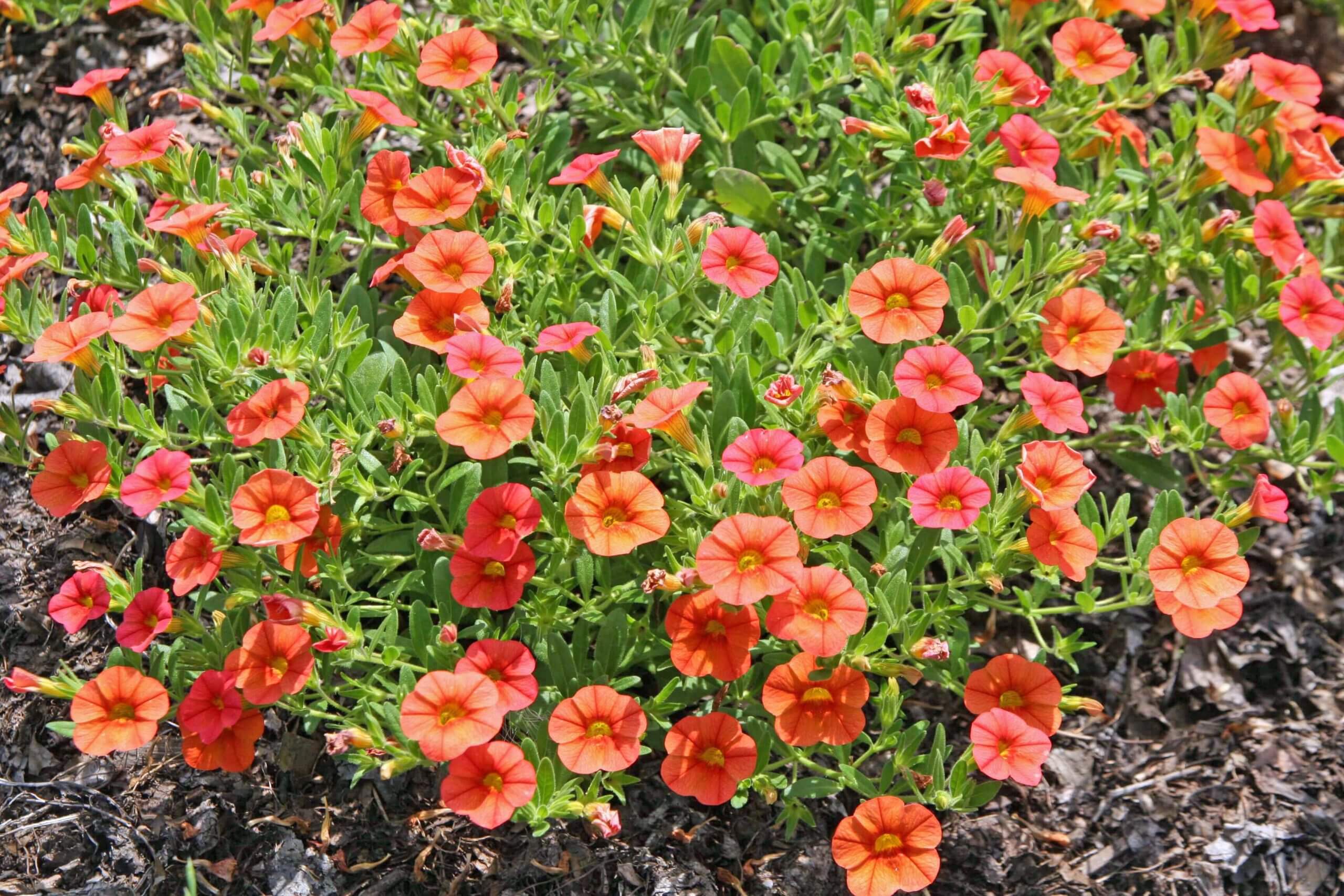 Choosing the right fertilizer is essential. High phosphorus fertilizer specialized to promote blooming and rooting encourages faster root development for healthier plants and more flowers. Choose an OMRI Listed fertilizer approved for organic gardening. For best results, fertilize containers every 5 to 6 weeks.
It is generally stated that petunias and Calibrachoa need full sun for best blooming, but they will flower nearly as well in partial sun, especially where summers are very hot and humid. Overall, 6 hours of direct sunlight will suffice. Any less will yield plants that are leggy and flower poorly.
STEP 2: Maintain, Prune, Maintain!

Consistent care and a midsummer pruning are essential to keeping petunias blooming vigorously up to frost. Regular water is crucial — especially for container specimens. Just one day of water missed can dry up a plant and leave it looking poor for weeks until nurtured back to health. During hot, dry spells twice daily watering may even be needed. Before watering, check by feeling the soil to the depth of two inches—if it feels barely moist to dry, it's time to water again.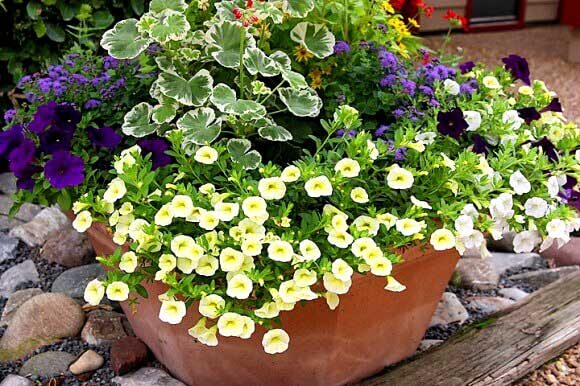 Petunias need a midseason chop to bounce back to their early summer glory (ground cover petunias, like those in the Wave™ series, are an exception). Cut them back considerably by ¾ in mid-July to keep them from developing old, bloomless, leggy stems. Unlike petunias, Calibrachoa doesn't require midsummer pruning unless they begin to look ungainly and then only a light trim is required. Follow up by giving pruned plants a boost of fertilizer, a good drink, and within a couple of weeks, they will burst forth again in glorious bloom.
Enjoy Into Fall
When it's time to plant potted mums, asters, ornamental peppers, and colorful kales, I always work them in and around pre-existing petunia and Calibrachoa plantings. Nothing's prettier than a raspberry red and pink Supertunia® Raspberry Blast petunia weaving itself among fall standards like steely 'Winterbor' kale and ivory chrysanthemums. Beautiful!