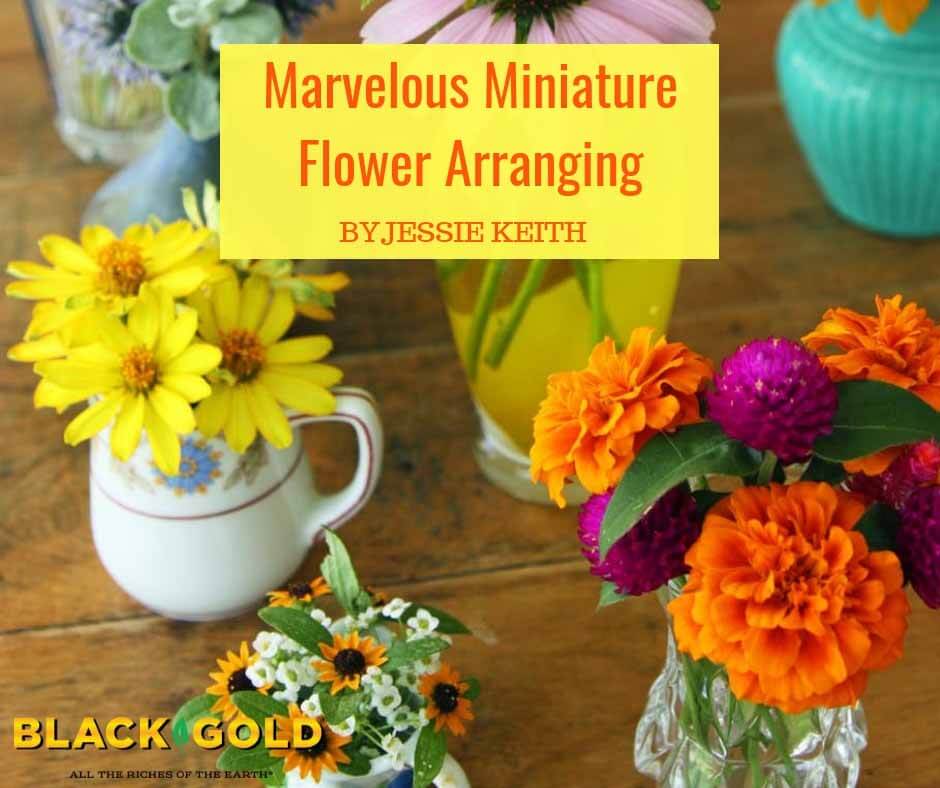 Small is sweet, especially when it comes to flowers and gardens. Miniature and fairy gardens have gained huge popularity, but miniature flower arrangements are just gaining attention. These tiny floral gems give crafty gardeners reason to collect the sweetest miniature vases (second-hand shops are a great source) and create small works of art that look best when presented in sets. Children are also thrilled to devise their own delicate mini flower creations.
Vases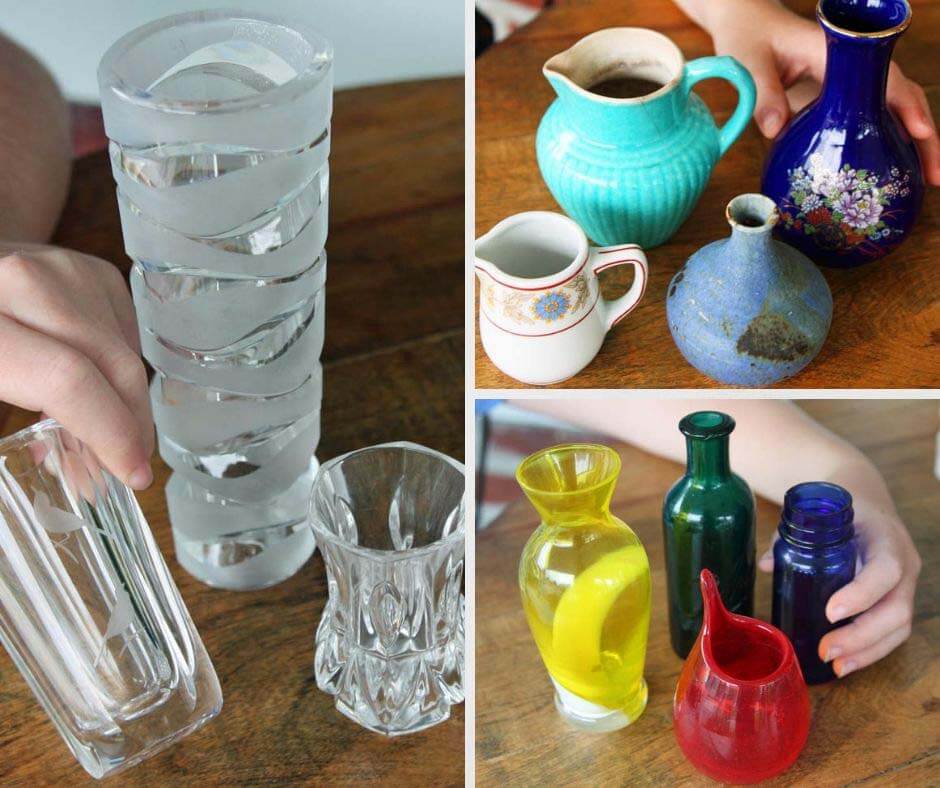 Rule one: your vases must be very little. Vase size, color, and personality can set the stage for your floral creation. Rounded vases are designed for radial views—or table centers. Square or rectangular vessels can hold front-facing floral arrangements to be placed against walls, or not. Brightly or wildly colored vases lend themselves to simpler floral color schemes for contrast, while simple, neutral vases can hold anything.
Basic Design Tenets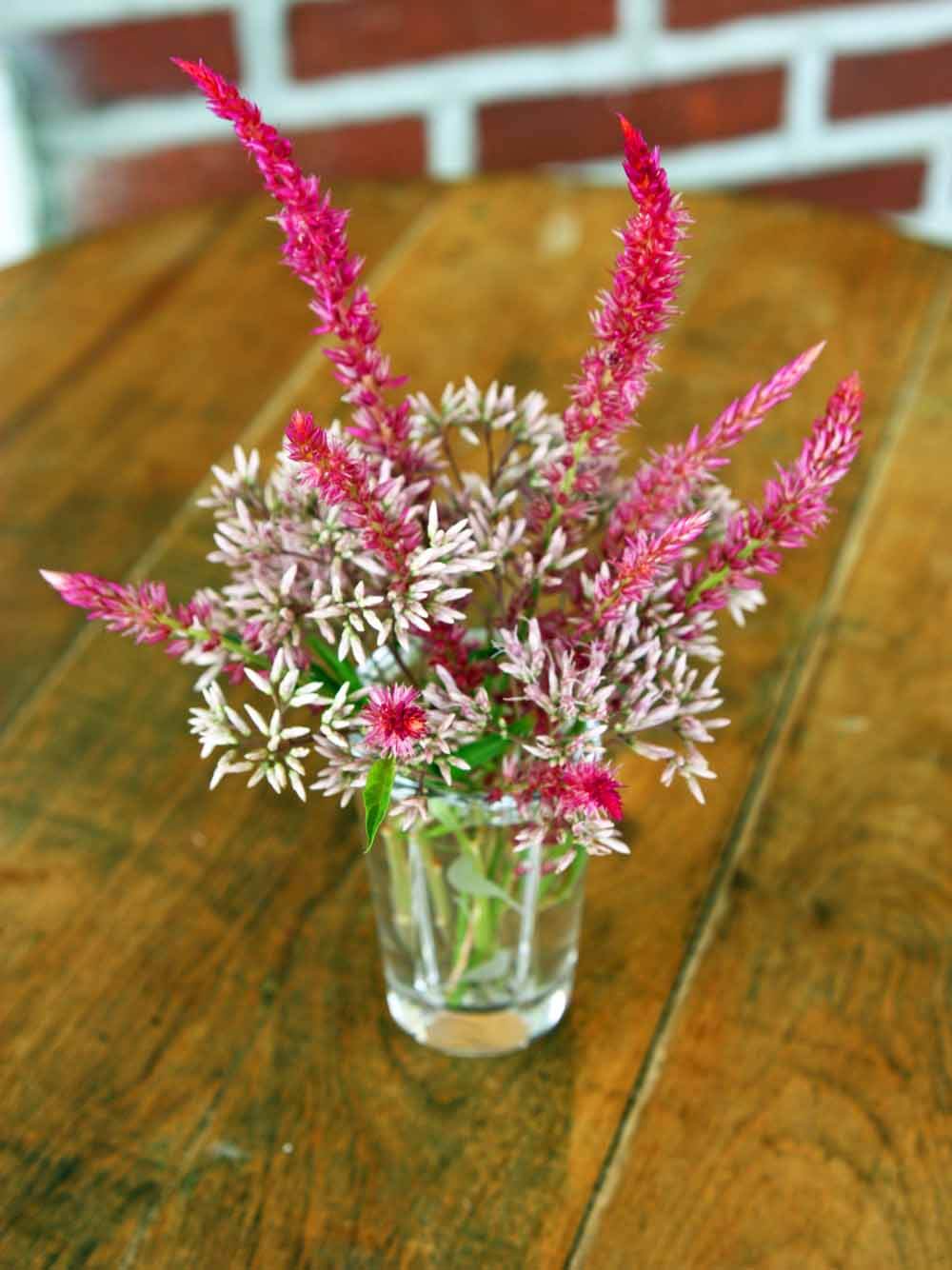 Formal floral design embodies many design tenets for good arranging. Here I will define six.
Line: This is the arrangement's path that draws the eye. The overall direction of an arrangement's focal point—whether primarily vertical, horizontal, symmetrical, asymmetrical or angled—defines the line.
Form: Flower placement defines form with respect to flower height, arrangement width, and depth.
Space: Flower spacing is what enables each flower to be visually appreciated.
Texture: This refers to the coarseness or fineness of arrangement components. A textural theme can be dominant (all fine or bold flowers and foliage) or mixed/balanced.
Flower size: Central, dominating flowers are the biggest and boldest while smaller flowers and foliage accentuate the showpiece blooms like ladies in waiting.
Color (scent can also be considered): For easy arranging, choose flowers with complementary contrasting colors, a beautiful bright or pastel hodgepodge, or flowers of all one type or color.
Or you can throw away the rules. The carefree gardener need not apply themselves to any rules and still create something beautiful. Wild and free arrangements have their own charm. This approach is often a default for kids unless you have a disciplined child wanting to design within set parameters.
Some Tiny Flowers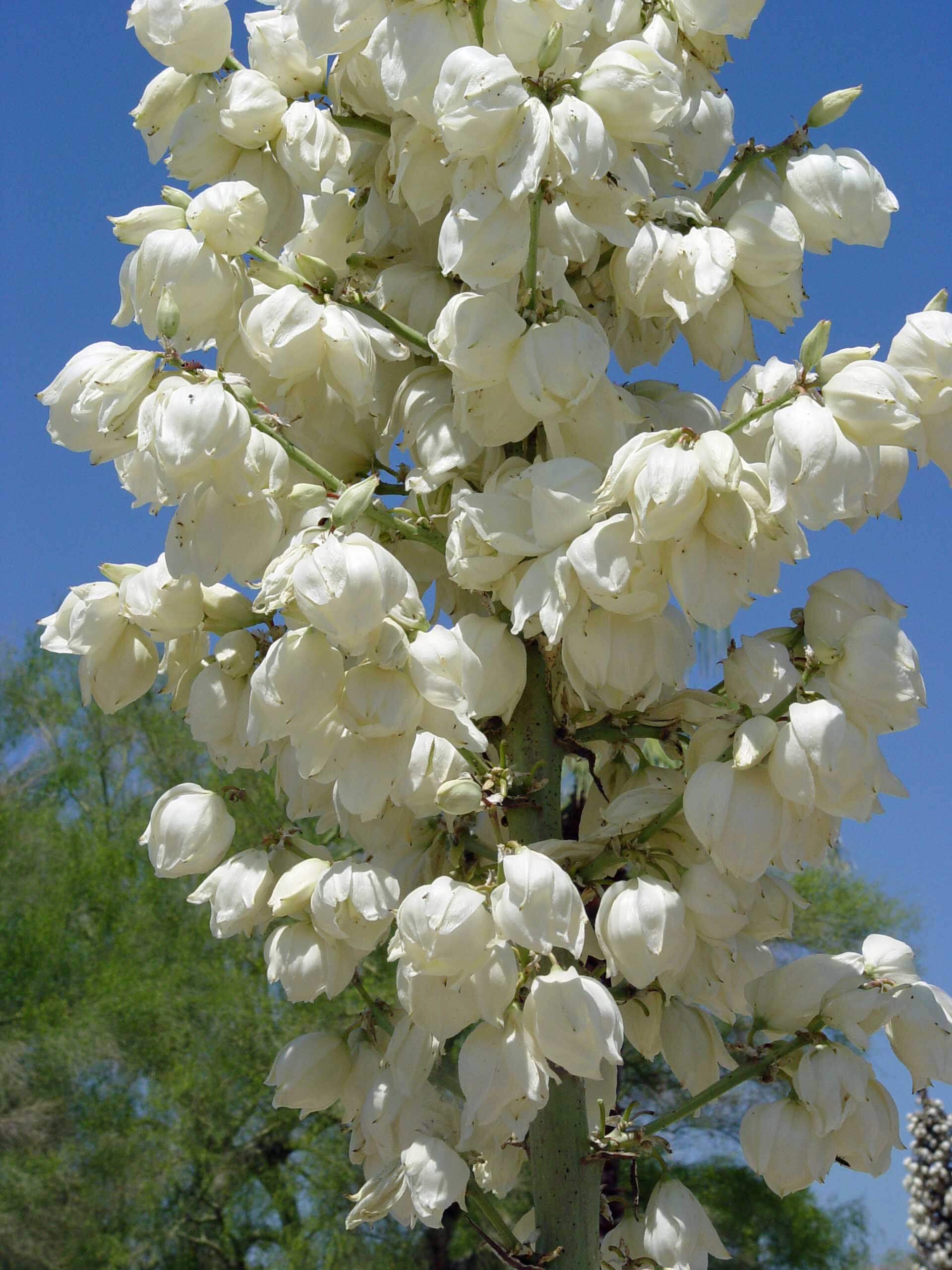 All good cut flowers last longer in the vase. Choose small specimens with good longevity. Sometimes these can be smaller side blooms on plants with larger blooms (like purple coneflower, black-eyed-Susan, and Joe-pye-weed) white others are tiny from the getgo. All need to be placed in water just after cutting.
Alyssum (Lobularia maritima): These tiny, sweet-smelling blooms are white, pink, or purple.
Spike Celosia (Celosia spicata): These form papery spikes that last a long time. Choose small side blooms.
Gomphrena (Gomphrena globosa): The tiny papery globes come in pretty shades of red, pink, purple, and white.
Small Pinks (Dianthus spp.): The long-stemmed blooms may be white, pink, lavender, red, purple, and burgundy and look like little pincushion flowers.

French and Signet Marigolds (Tagetes patula and Tagetes tenuifolia): Everyone knows and loves these yellow, gold, and/or orange flowers.
Violas and violets (Viola spp.): These flat-faced, fragrant flowers prefer cool weather. Violets are just spring bloomers.
Jeana Tall Phlox (Phlox paniculata 'Jeana'): This tall phlox has clusters of teeny weeny lavender-pink flowers.
Brown-eyed Susan (Rudbeckia triloba): This airy perennial becomes covered with lots of tiny black-eyed golden blooms in late summer.

Miniature Roses (Rosa spp.): Everyone loves roses and miniature rose flowers are exquisite.
Small Salvias (I like Salvia farinacea and Salvia greggii): Almost all salvias–blue, pink, red, or white–work well.
Creeping Zinnia (Sanvitalia procumbens): The flowers of this creeping annual look like the tiniest black-eyed-Susans. So cute!
Small-flowered Zinnias (Zinna Profusion series and Zinnia angustifolia): Small-flowered zinnias come in many bright shades and last long in the vase.
Complement any of these blooms with attractive foliage from any appealing garden plant. (Click here for a list of additional fast-growing cut flowers for fall.)
All of these flowers grow best in garden beds amendment with Black Gold Garden Compost Blend. The annuals thrive in pots of Black Gold All Purpose Potting Mix.
Designs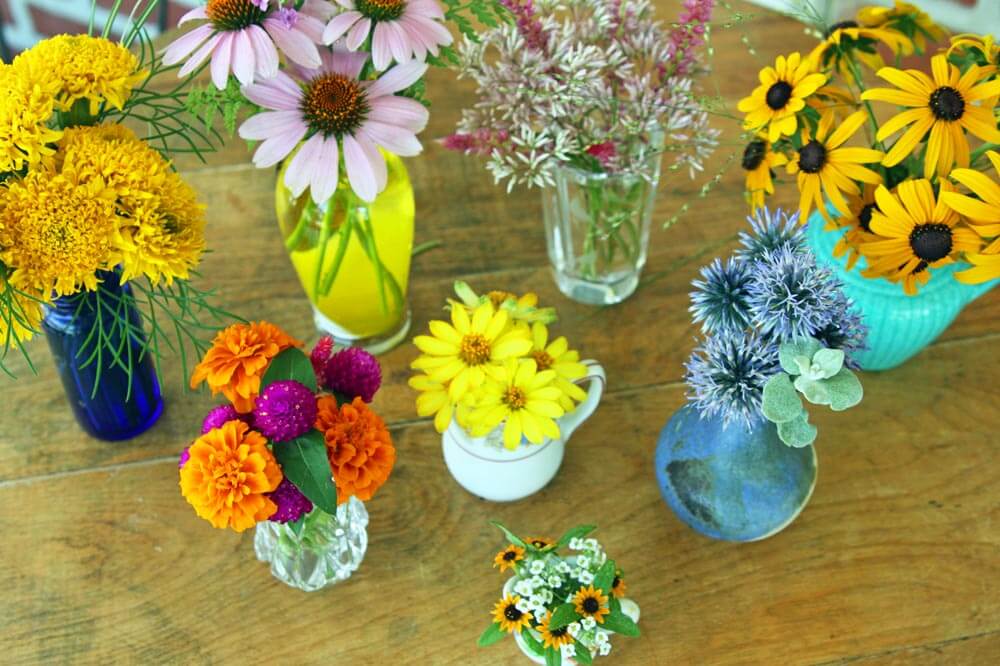 Each vase of flowers should embody the maker. Go for the style or design scheme that pleases you the most. Here are a few that I created with my girls.
A collection of different miniature arrangements—coordinated or every which way—can make quite a statement. Line them up along a window ledge or as a collective on a shelf or table.
My girls love to create their own intermittently to decorate the dinner table. This idea could also work at a dinner party. A personalized mini floral creation at each table setting would also look impressive.