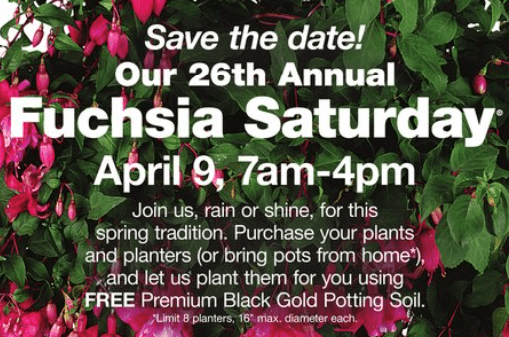 Black Gold supplies the mix for Fred Meyer's popular Annual Fuchsia Saturday, which is happening on April 6th, so make sure you're ready for it!
Here's what you can expect:
The event will be held on April 6th from 7 am – 4 pm at the Garden Centers of Fred Meyer stores.
It will take place rain or shine.
Purchase your plants and planters from Fred Meyer or bring your own pots from home.
Fred Meyer employees will plant them for you using FREE Premium Black Gold All Purpose Potting Soil.
You can bring any planter boxes or containers for your deck or porch and purchase any edibles or flowers to fill the pots. There is a limit of 8 planters of 16″ diameter per person. Don't miss it!