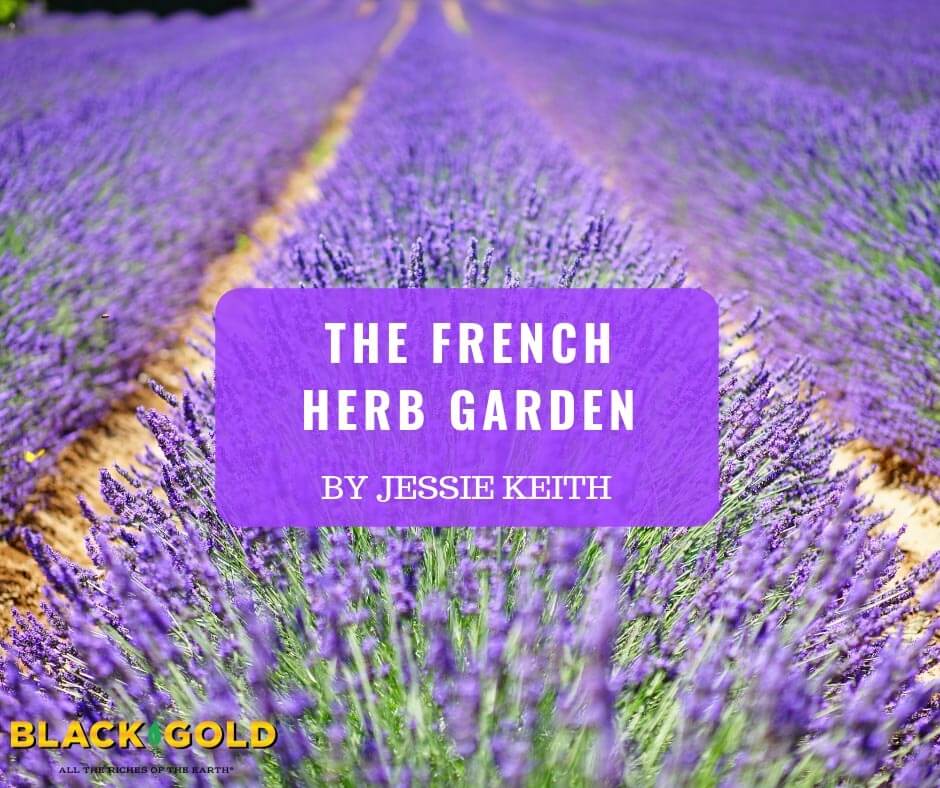 Some classic French herbs are common to American tables and gardens, while others are less often used and grown. The key elements of the French herb garden let growers mix their own traditional herbal mixes, such as Bouquet Garni, Fines Herbes, and Herbes de Provence. These costly herbal blends are easy to make, and the herbs themselves are effortless and inexpensive to grow.
French cooking is regional, as are the herbs that flavor foods across the country. Southern French cooking is Mediterranean, with bay, oregano, rosemary, thyme, and saffron playing a greater role in food flavors. North, central, and alpine regions rely on more northerly herbs common across central Europe, such as the lightly anise-flavored chervil, lemony sorrel, peppery winter savory, and sage.
Most French herbs are perennials that return yearly and are easy to grow–with several being tender, surviving up to USDA Hardiness Zones 7-10 or 8-10. Others are annuals that can be sown each year.
Hardy Perennial French Herbs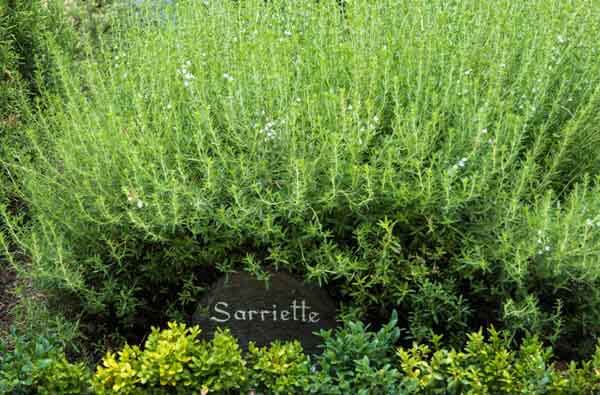 Chives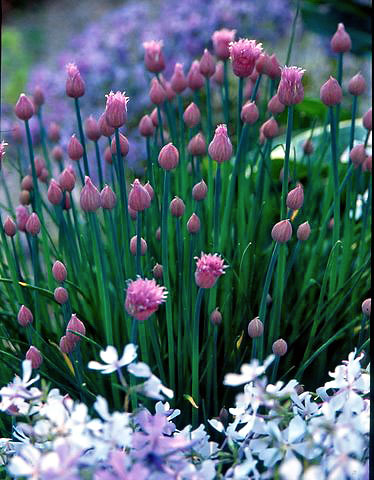 The light oniony flavor of chives (Allium schoenoprasum, USDA Hardiness Zones 4-8) is a favorite in French spring dishes. Edible clusters of mauve flowers appear in mid-spring, rising above the upright foliage. Chives love the sun and rich garden soil amended with compost, such as OMRI Listed® Black Gold Garden Compost Blend. Harvest them fresh, when they are most flavorful, and add them to omelets or vegetables.
French Thyme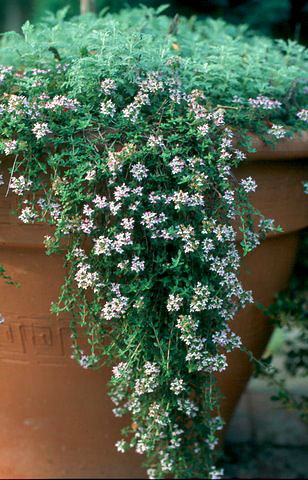 Thyme (Thymus vulgaris, Zones 5-9) is a common herb across Europe, but French thyme is distinct in that its leaves are narrower, grey-green, and more pungent. The low, spreading, shrubby herb is evergreen and requires well-drained soil and a sunny spot. Harvest the leafy stems any time of year or dry the leaves for herbal mixes.
Oregano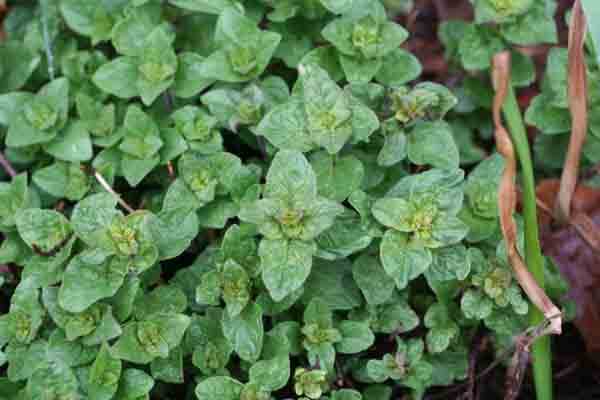 Though commonly associated with Italian and Greek cooking, oregano (Origanum vulgare, Zones 4-10) is also essential to French cuisine. It thrives in the sun and has rooting stems that spread, so be sure to give it space to grow. You can also contain it in a pot. Dry the leaves in fall for winter cooking.
Tarragon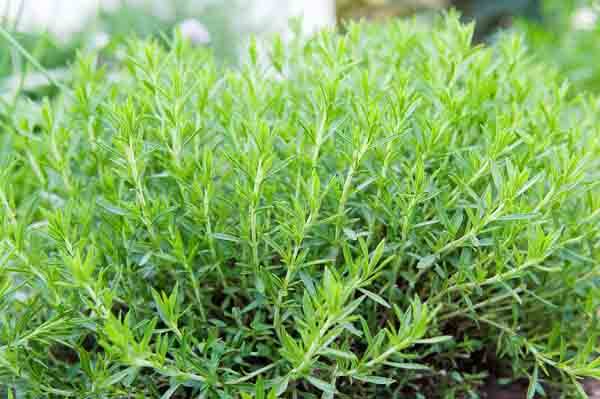 The sweet anise-scented leaves of tarragon (Artemisia dracunculus, Zones 4-8) taste of French cooking. The sun-loving perennial returns year after year with leaves that can be harvested through the growing season. Use them to season meats and vegetables.
Sage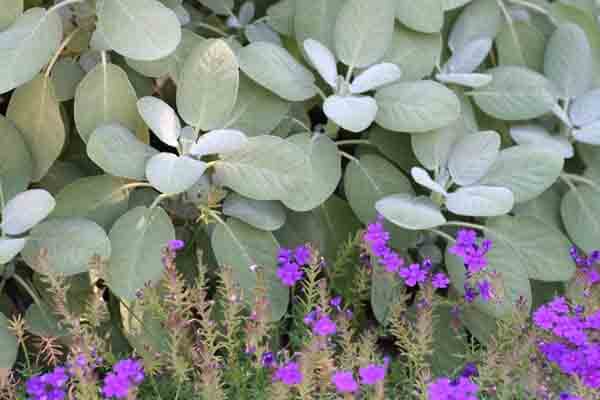 The leathery, gray, evergreen leaves of sage (Salvia officinalis, Zones 4-8) are pungent and favored for winter cooking. This hardy shrubby perennial bears pretty lavender-blue flowers in summer, which are also edible and attract bees. Give it plenty of sun and average soil with good drainage.
Sorrel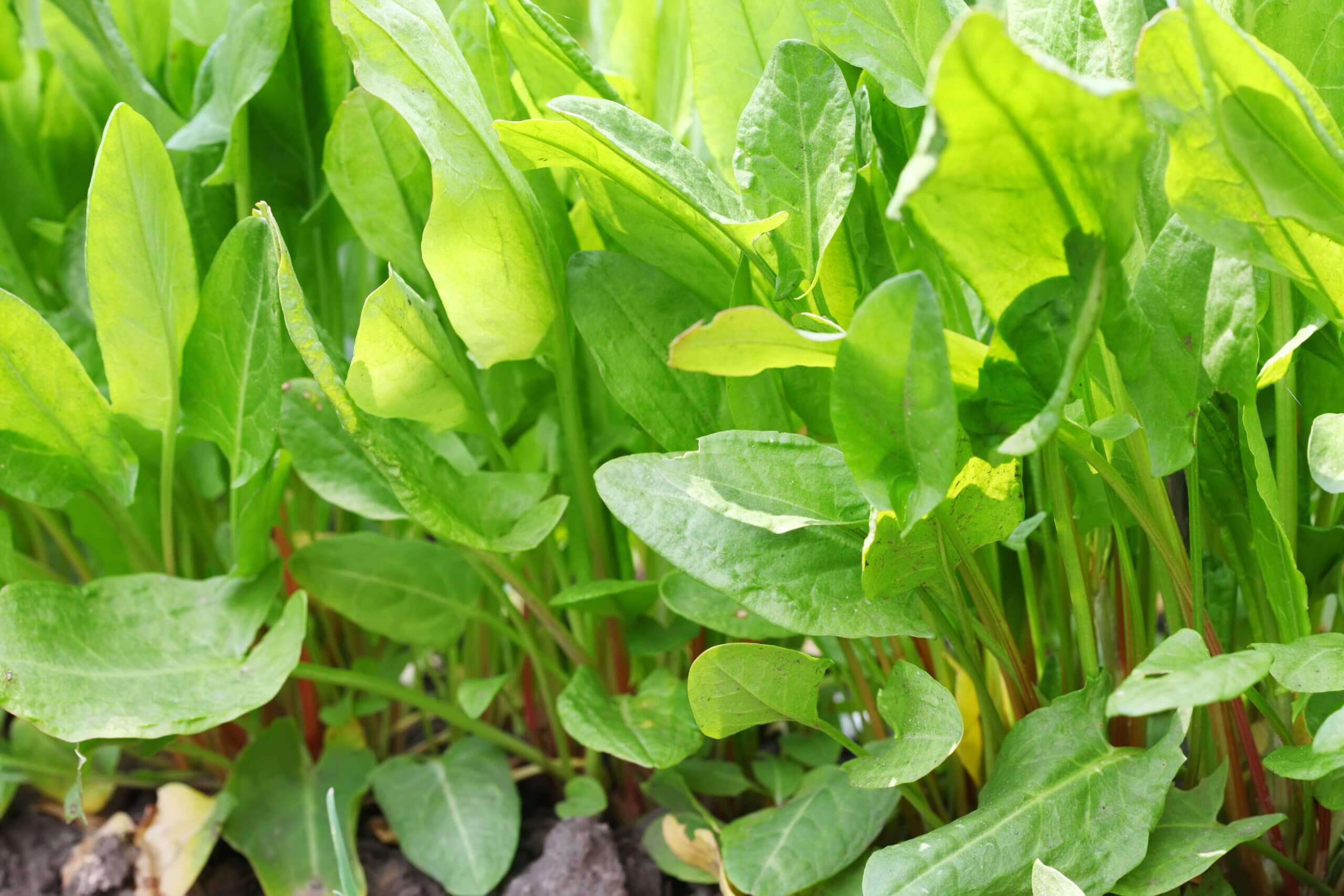 Lemony sorrel (Rumex acetosa, Zones 3-7) leaves are collected in spring as they first emerge and added to fresh salads or soups. The perennial becomes ungainly later in the season when it sends up weedy looking flowers, which are a bit of an eyesore. Cut them back to keep this sun-lover looking attractive through summer.
Saffron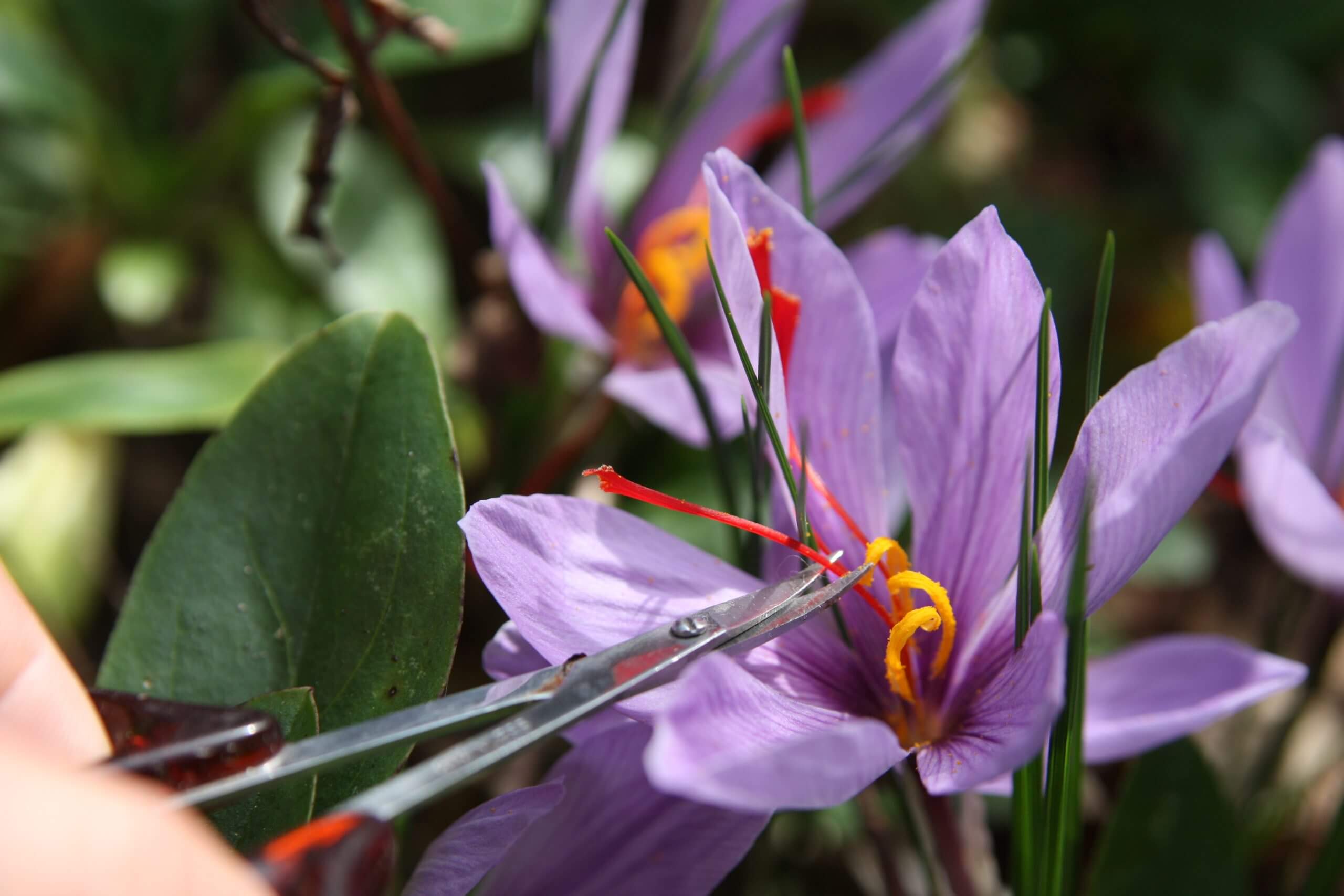 The delicate flowers of saffron (Crocus sativus, Zones 6-10) appear in fall and are surprisingly easy to grow. To collect the fine, orange-red saffron threads from the crocus flowers, gently snip them from the blooms and allow them to dry. Be sure to plant at least 50 to collect enough saffron for home use. Mingle the crocus among your other herbs for a pretty autumn show. [To learn more about growing saffron, click here.]
Winter Savory
The low, semi-evergreen winter savory (Satureja montana, Zones 6-8) forms an aromatic mat of foliage that looks great through much of the season. The peppery leaves add flavor to green beans, soups, and stews. In summer, clusters of white or pinkish flowers attract bees. It enjoys full sun, fertile soil, and is best planted along the edge of an herbal border.
Tender Perennial French Herbs
Bay Laurel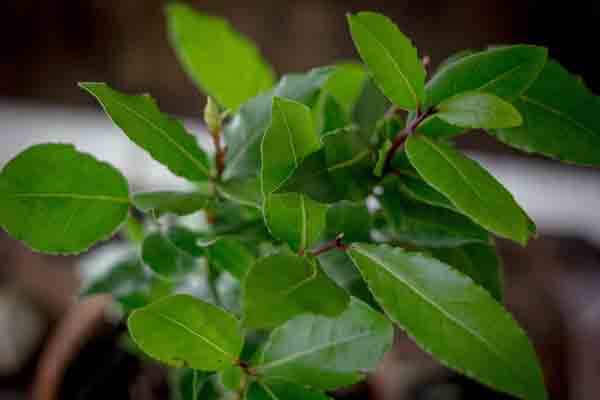 Technically an evergreen tree growing to 20-30 feet, bay laurel (Laurus nobilis, Zones 8-10) has herbal leaves used to flavor soups, sauces, and meats. In the herb garden, it can be grown in a large pot and brought indoors in winter, if you live in a cold-zone region. Give this Mediterranean tree full sun and average soil that drains well. Pot-grown specimens thrive in OMRI Listed® Black Gold Natural & Organic Potting Mix.
Sweet Marjoram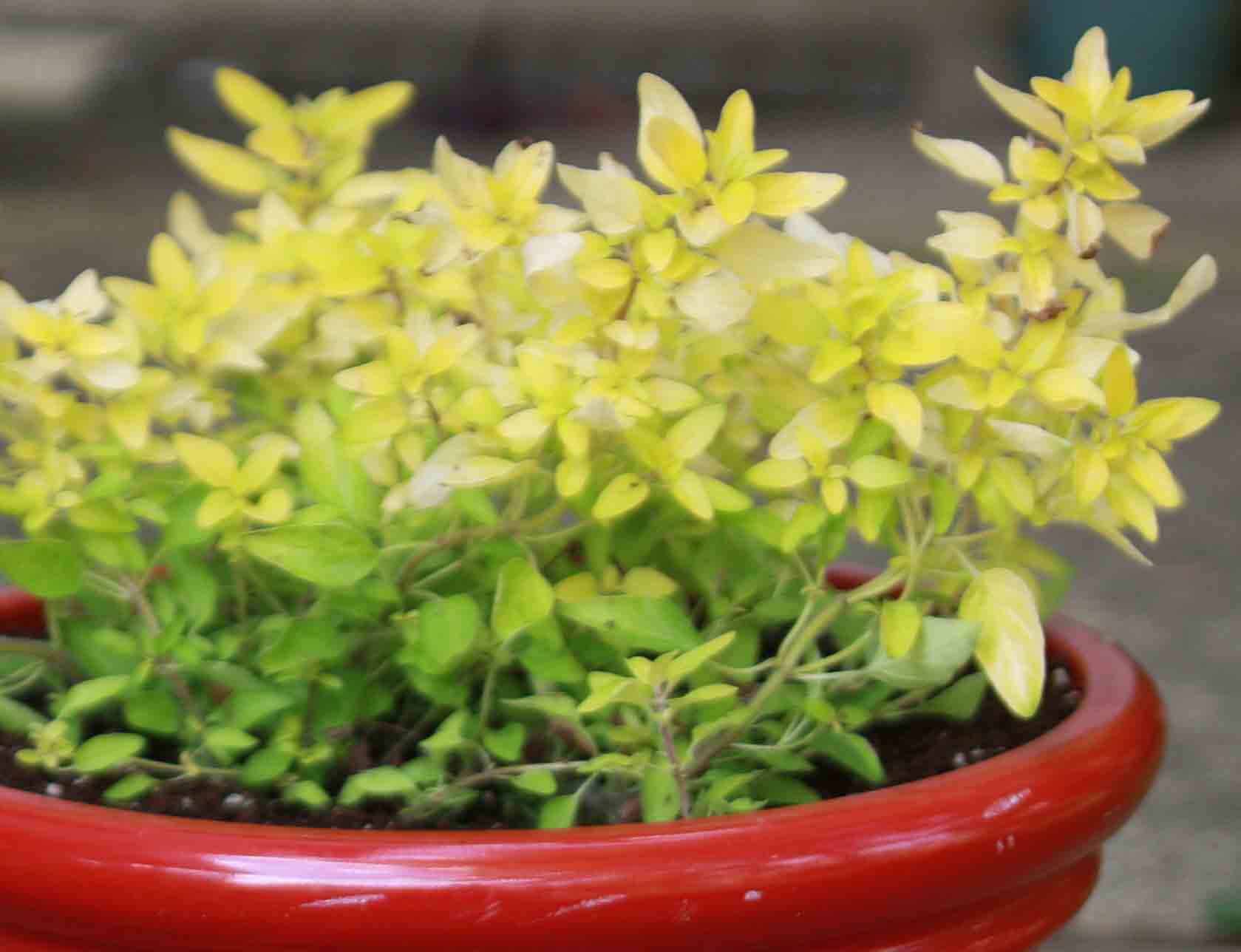 A relative of oregano, sweet marjoram (Origanum majorana, Zones 8-10) has lemony leaves with a hint of pine. It is an essential ingredient in Bouquet Garni, an herbal mix used to flavor soups. Its pale green leaves appear in summer on the bushy plants. White clusters of summer flowers attract bees and butterflies. Provide it with full sun and soil with good drainage.
French Lavender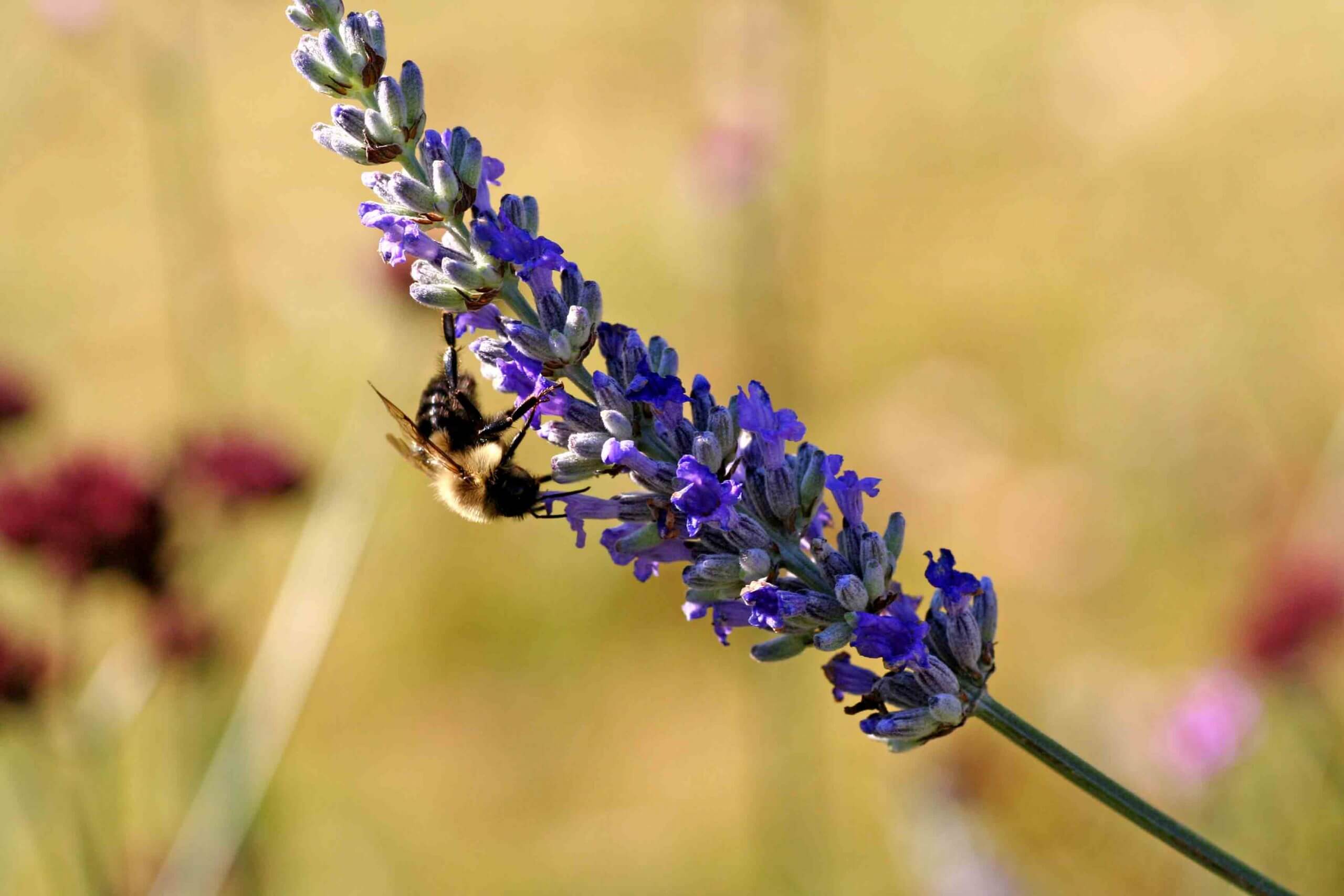 Of all the French lavenders to try, 'Provence' (Lavandula x intermedia 'Provence', Zones 6-9) is one of the most fragrant and beautiful varieties. It is a vigorous hybrid between English lavender (L. angustifolia, Zones 5-8) and Portuguese lavender (L. latifolia, Zones 7-9). The dried leaves and wands of purple flowers are a common ingredient in Herbes de Provence. [To learn more about growing lavender, click here.]
Rosemary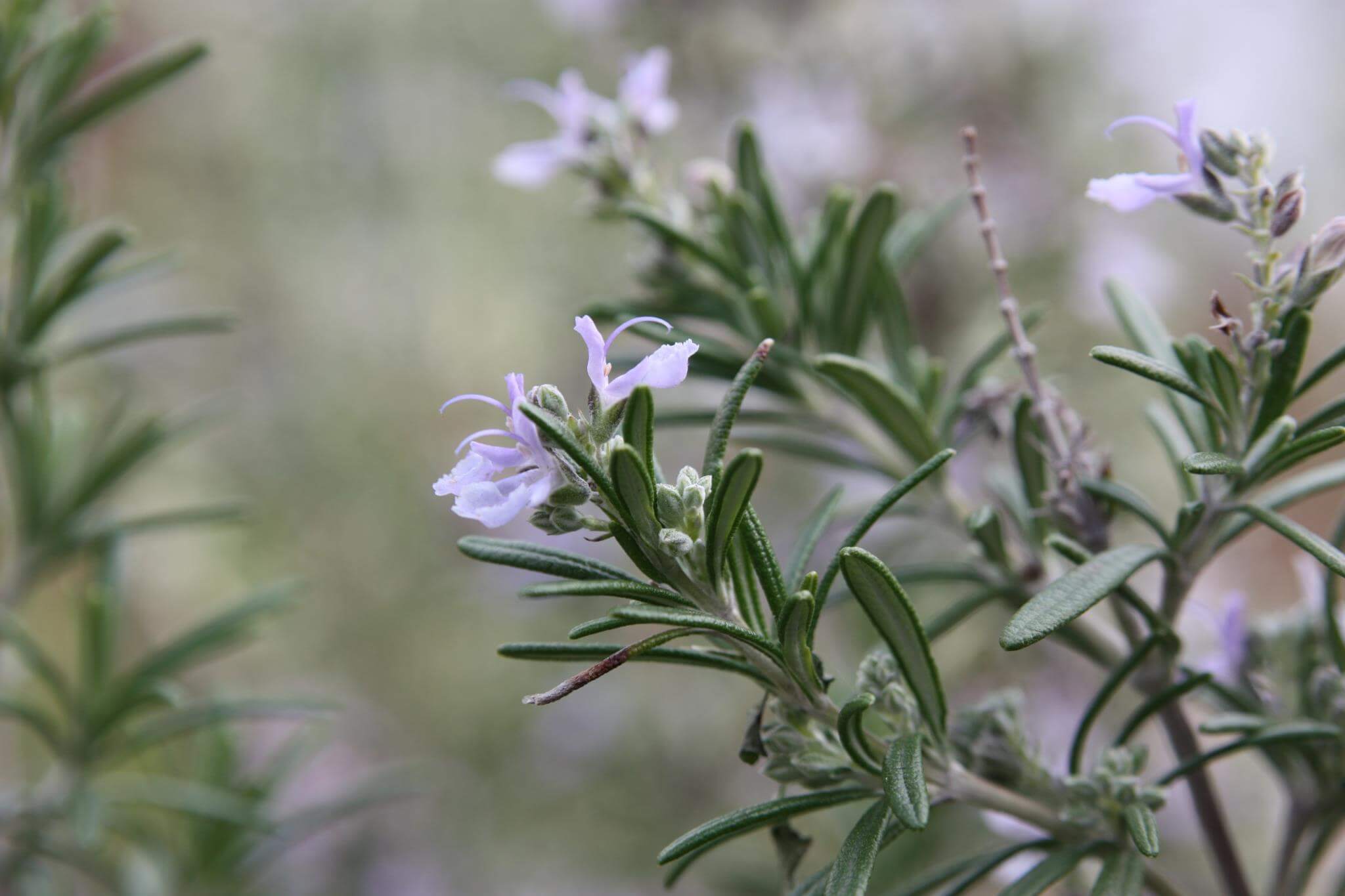 In the South of France, rosemary (Rosmarinus officinalis, Zones 8-10) is planted in aromatic hedges. This sun and drought-loving evergreen has needle-like leaves that are resinous and piney. Dry them for winter use or harvest fresh stems year-round.
Annual French Herbs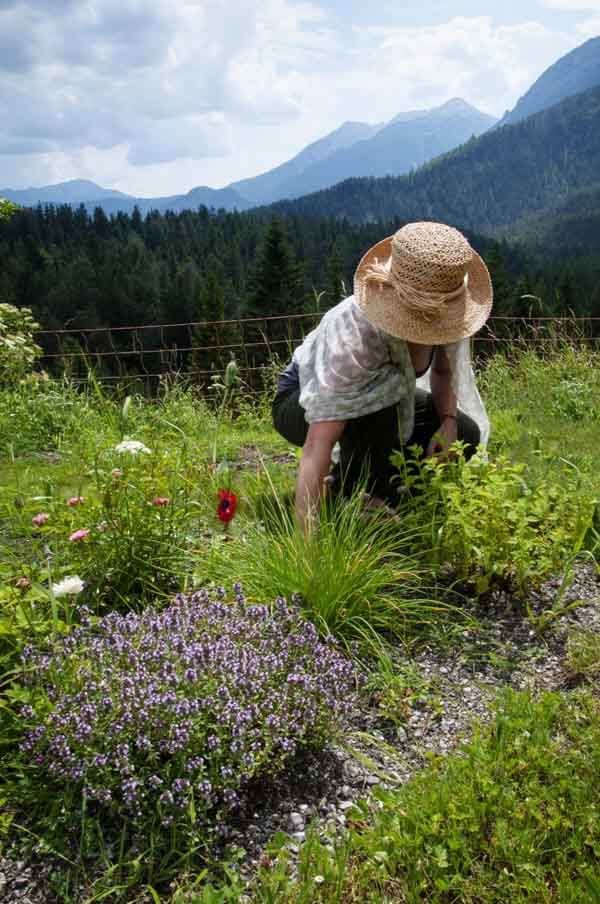 Chervil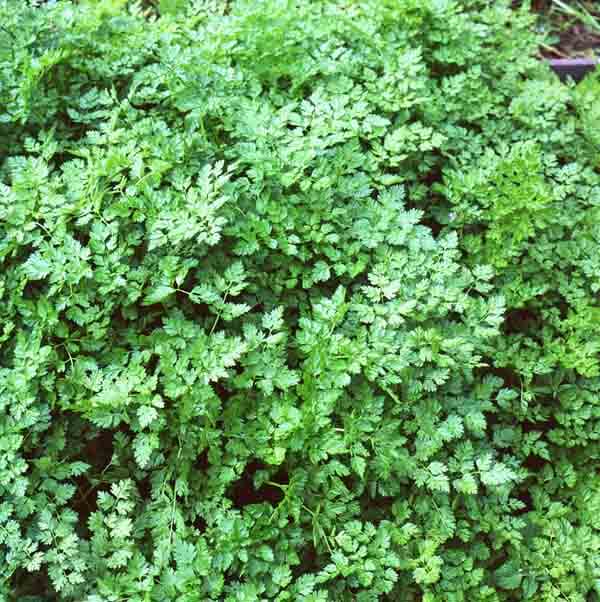 Though the leaves of chervil (Anthriscus cerefolium) look a lot like parsley, they have a distinctive light licorice flavor. The herb is an ingredient in Fines Herbes and also enjoyed in salads or used to flavor vegetables. Plant this cool-season annual yearly in the spring or fall when it grows best. It likes full sun and fertile soil.
Parsley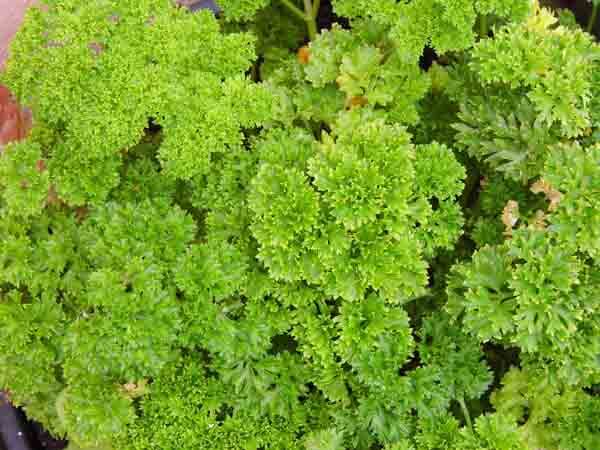 The fresh leaves of parsley (Petroselinum crispum) are harvested from biennial plants that are typically grown as annuals. Plant them in full sun in spring, and harvest the fresh leaves all season. On occasion, they will overwinter and put forth stems of airy flowers the following spring.
French Herb Mixes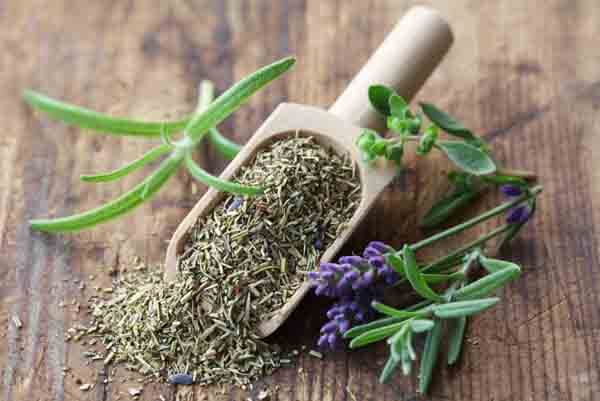 Herbes de Provence: This variable herbal mix from the Provence region of southern France typically contains marjoram, rosemary, thyme, oregano, and lavender, though some recipes may also contain dried sage, basil, fennel, mint, hyssop, or bay leaf. Use it to flavor meats and vegetables. Here's one of many variations to the recipe:
1 tablespoon dried marjoram
2 tablespoon dried winter savory
2 tablespoon dried oregano
1 tablespoon crushed, dried sage
2 tablespoon dried thyme
1 tablespoon dried tarragon
2 tablespoon crushed, dried rosemary
1 tablespoon crushed, dried lavender buds
Fines Herbes: This fragrant, herbal mix is best eaten fresh and contains equal parts of tarragon, chives, chervil, and parsley. It can be used to flavor butter for vegetables or added to omelets.
Bouquet Garni: Used to flavor sauces, soups, and stews, this fresh herbal mix most often includes equal parts sage, parsley, and thyme as well as a bay leaf and peppercorns. The mix is typically wrapped in cheesecloth and steeped in broth to add flavor.