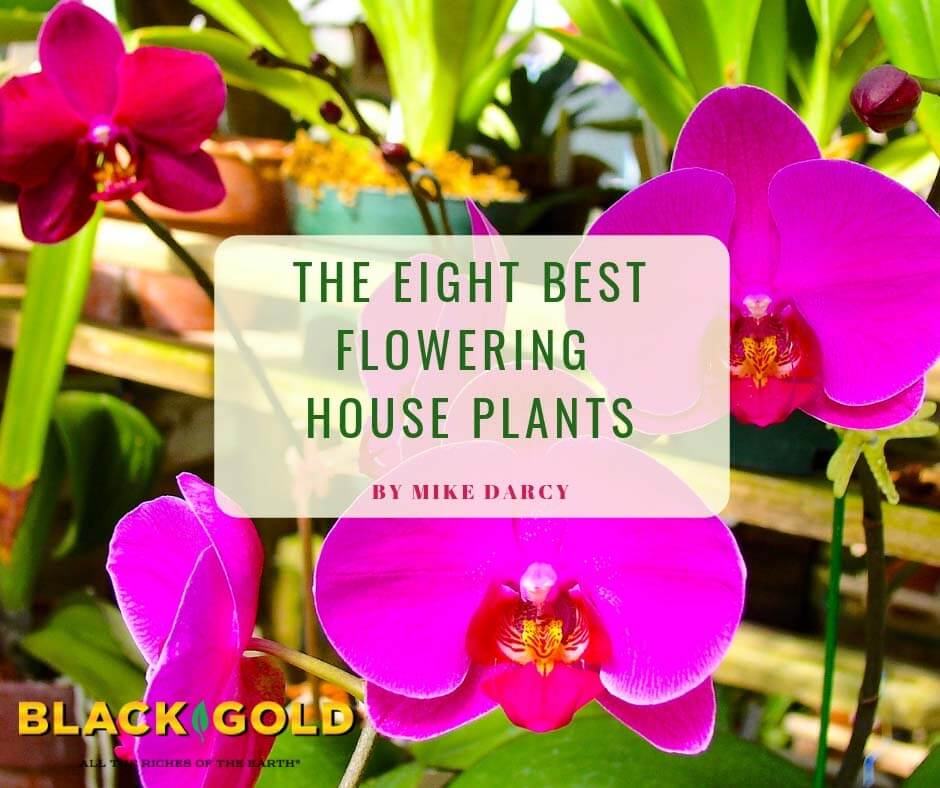 Watering house plants…it sounds simple, doesn't it? But, if it were simple, there would be fewer black thumbs out there. Proper watering is at the heart of good plant care, and if you don't know how to water a plant, then its little green future may be in peril. It is surprisingly easy to drown a plant with aqueous attention.
There isn't a one-fits-all watering method because the needs of plants vary so widely. Some specialty plants, like many orchids and African violets (click here to learn more about African violet care.), require special watering, but lots can be grouped into heavy, average, and light watering categories. These are the plants covered in this article. Many characteristics impact watering, including the plant type and size, the growing environment, and even the pot type.
Watering and Pots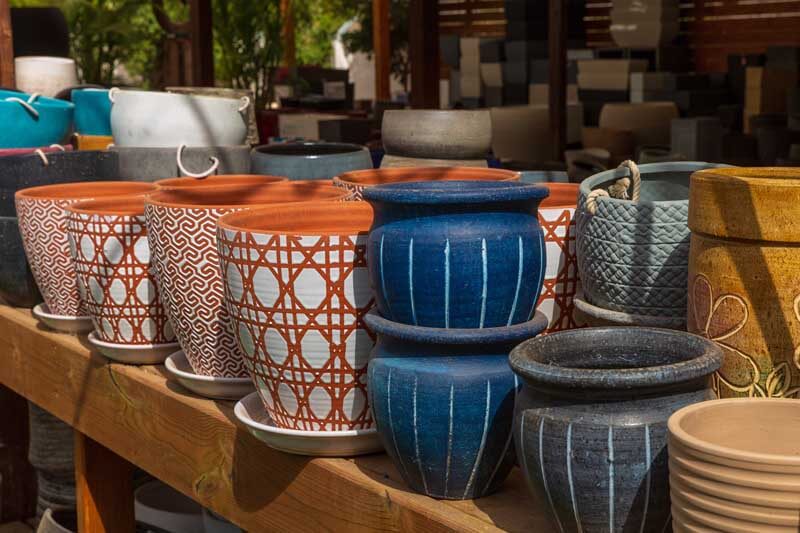 Before considering how to water what, it is necessary to cover planting containers. Consider these three container characteristics before potting up a plant or determining a water regime.
1. Drainage – First, unless you are watering an aquatic plant, pots must have drainage holes at the bottom, which allow water to fully drain. Otherwise, water will pool at the bottom and stagnate because of a lack of air. This will result in root rot or no root growth the soppy bottom of the pot. So, not only do drainage holes allow roots to get fresh water from top to bottom at each watering, but they help give roots needed air.
2. Material – The pot's material will also impact a plant's access to water. Terracotta pots soak up and release water, which increases the need to water. So, refrain from planting water-needy plants in Terracotta. Ceramic, fiberglass, and plastic pots are more watertight.
3. Size – Consider pot-to-plant and root-to-soil ratios. Larger plants in smaller pots need more water, while smaller plants in larger pots need less water. Why? Because smaller root systems soak up less water, and if little plants are grown in larger pots, the soil will hold water for longer. The flip side is that when the roots of a large plant outgrow a pot and become intertwined, they no longer have room to take up water, so the need to water greatly increases, especially when conditions are hot, dry, and sunny. Plant roots need room for good water uptake.
Watering and Environment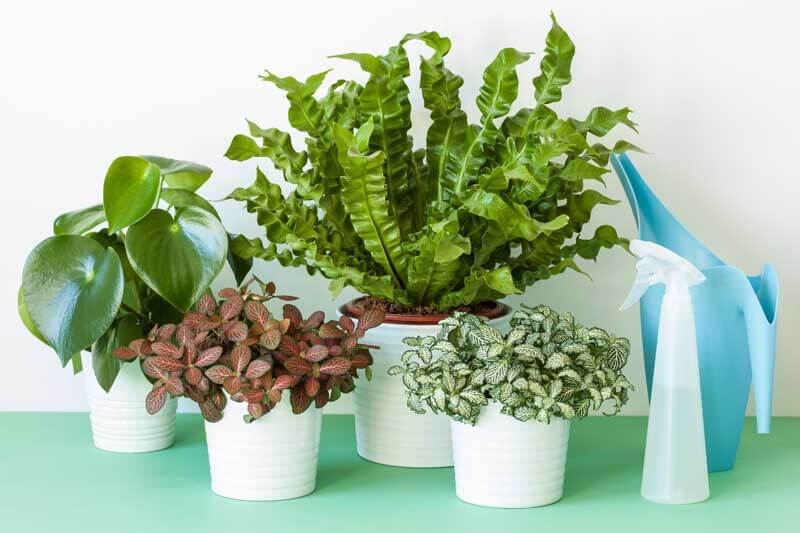 Just use common sense when weighing environment and plant watering needs. When conditions are sunny, dry, hot and/or breezy, plants need more water. So, if you place them in a hot, sunny window, near a vent or radiator, or in a warm conservatory or sunroom, plan to water more. Likewise, in lower-lit rooms that are cooler or very humid, the need for water will be reduced.
The soil environment also plays a big role in watering frequency. The more water your potting soil holds, the less water the plant will need. For example, Black Gold®Waterhold Cocoblend Potting Mix holds a high amount of water, unlike Black Gold® Cactus Mix and Black Gold ® Orchid Mix, which hold far less water. Black Gold® All Purpose Potting Mix is somewhere in the middle. We create different potting mixes because plants have different soil-water needs. That's why it's important to pot up a plant in the right mix.
Watering and Moisture Testing Methods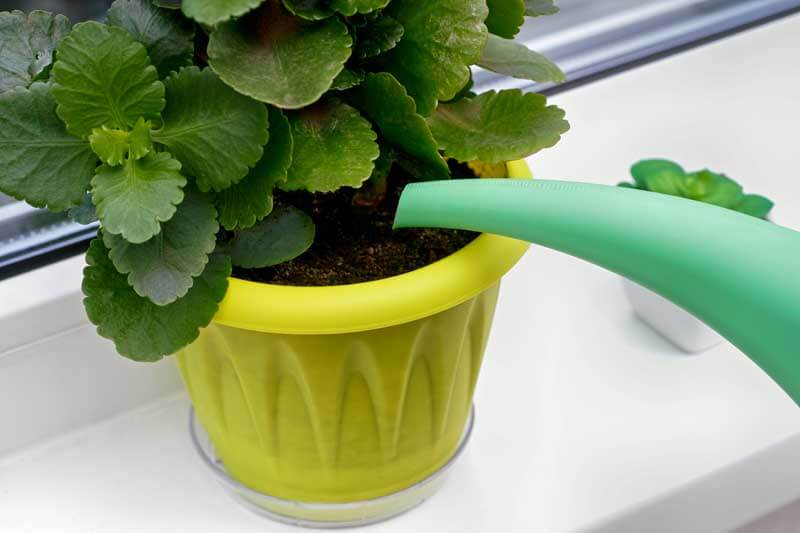 The most basic watering method is simple; water the pot entirely until the bottom saucer is filled. Do this every time you water, and make sure there are no dry pockets in the potting mix down below (this can happen when soil becomes too dry between waterings). Consistent, thorough watering will also allow you to better calculate when to regularly water a plant.
When to rewater is the trickiest bit that gets new house-plant growers into trouble. How can you tell when you need to rewater? There are a few ways to determine this with average house plants. Most gardeners use the finger test. Stick your finger down into the soil. When it feels dry down to a couple of inches, then rewater. But, some gardeners want greater precision. Soil-moisture meters are accurate and popular with calculating gardeners. They indicate the level of moisture in the mix down to any given depth, allowing for more precise watering. Once you have a good watering rhythm, the need to test should be less frequent or even unnecessary.
Plants That Need Heavy Water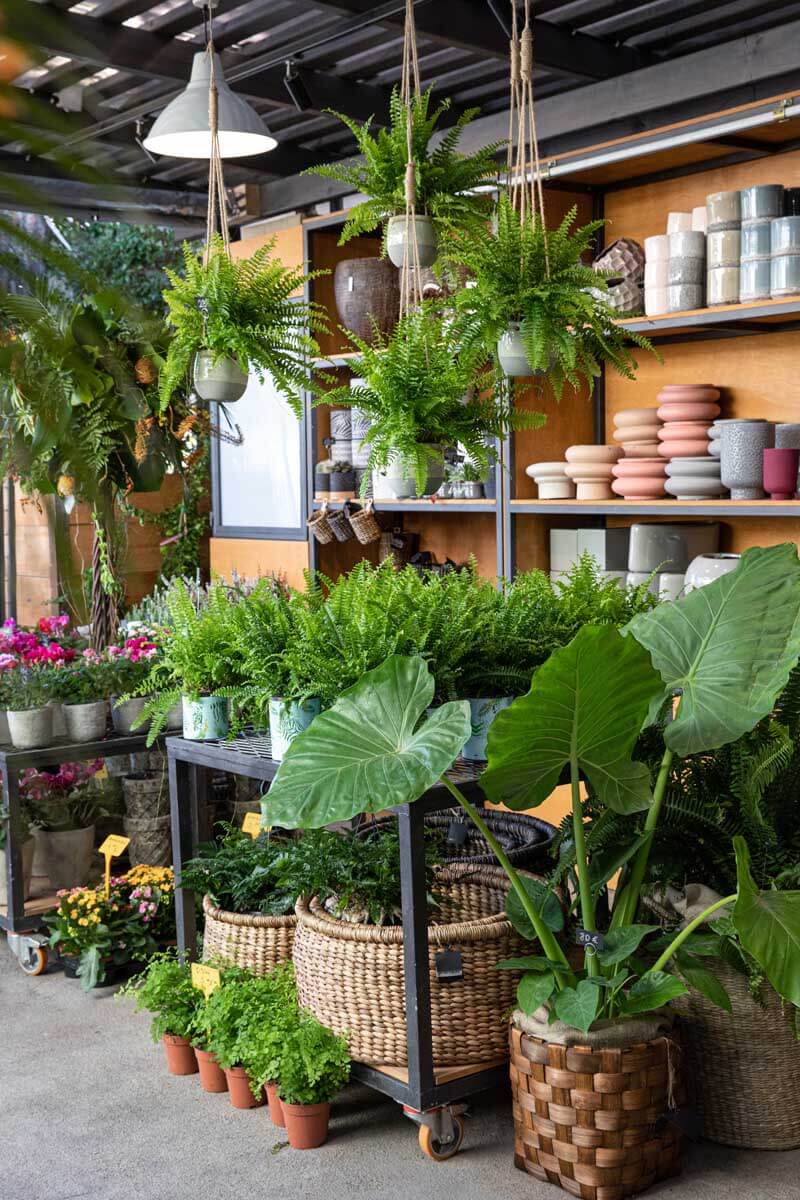 Think big. Large and thin-leaved tropicals, fast-growing plants, and those with big, fast-growing root systems require more water. They soak it up and spit it out quickly. (Some large-leaved plants with thick, tough, waxy leaves can be exceptions because some hold onto water quite well.) Elephant ears (Alocasia and Colocasia spp.), Boston fern (Nephrolepis exaltata), and peace lilies (Spathiphyllum spp.) fall into the heavy-watering category as well as semi-aquatic plants, like papyrus (Cyperus papyrus). Depending on the growing environment, they may need to be watered daily or every few days.

Plants That Need Moderate Water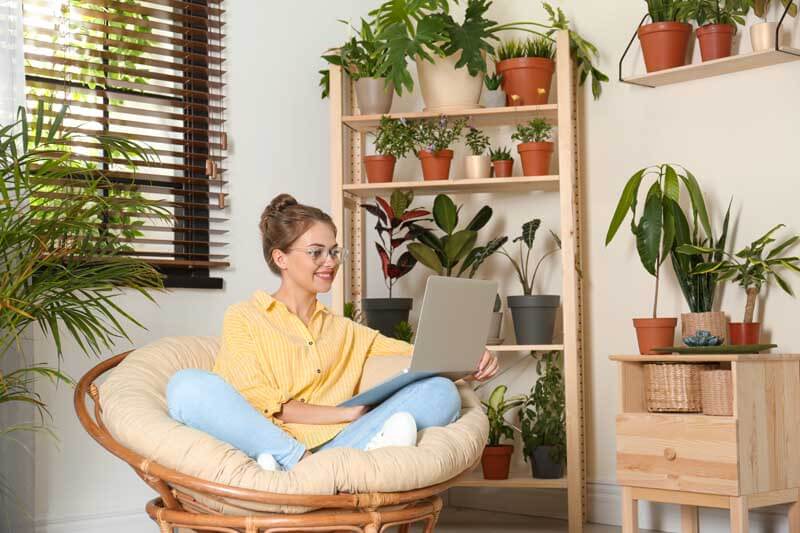 Moderately vigorous plants that are not succulent often require moderate water. These are your not too much, not too little, in the middle plants. Soil moisture meters are perfect for these. Begonias, spider plants, peperomia, pilea, palms, and philodendron all fall into this category. They may need to be watered once or twice a week under average indoor growing conditions.
Plants That Need Little Water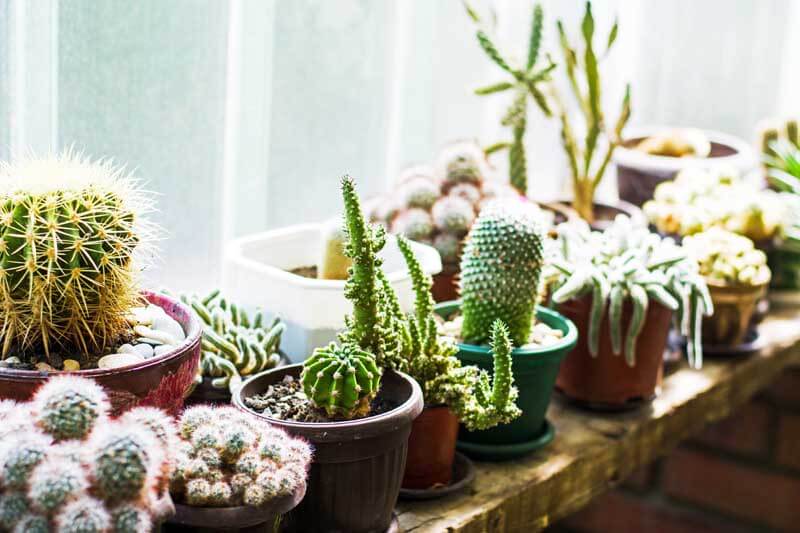 Cacti and succulents, such as agave, aloe, echeveria, and jade plants (click here to read more about growing jade plants), require the least amount of water. The main killer of these plants is heavy winter watering. In their natural habitats, most endure a dry winter period, so this is what they expect in homes as well. Root rot, stem rot, and plant death are the side effects of heavy watering, so it's best to err on the side of safety and water little to none between late fall and spring–maybe once a month. If you bring them outdoors in hot summer weather, the need for water will increase to approximately three to four times a month.
Lots of semi-succulent tropicals are also surprisingly tolerant of low water. Snake plant (Sansevieria spp.), cycads (Cycas spp.), and ZZ plant (Zamioculcas zamiifolia) are included in this group. (Click here to watch a video about tough, low-water house plants.)
When getting the hang of watering a new plant, make sure you fully understand its growing and moisture needs. Then refrain from the desire to water just a little bit more or a little bit less than it needs. Get basic watering right, and you will be on your way to having a true green thumb.
If you are not certain of a plant's specific water needs, then ask our garden experts via Ask a Garden Expert!