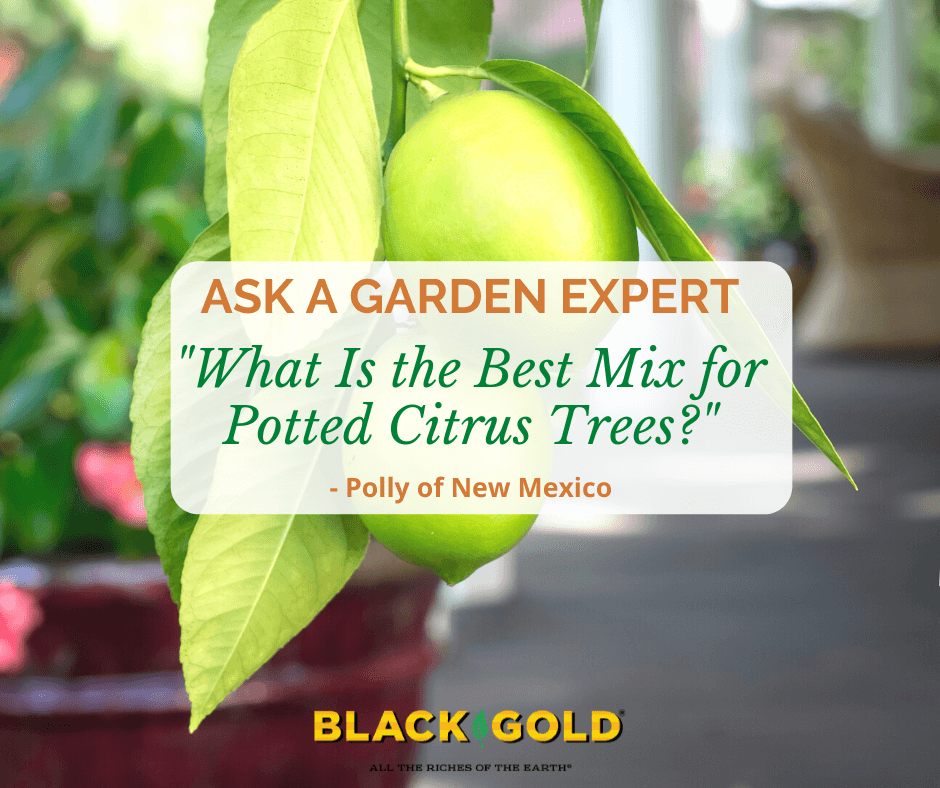 "What is the best potting mix for Meyer lemon tree in a plastic pot?  Needs to drain well." Question from Polly of New Mexico
Answer: We offer several good-fit mixes. Before potting your tree, make sure that the new pot is several inches larger than the old and that it offers excellent bottom drainage. The ideal potting soil should have a balance of good porosity, drainage, and water-holding ability. Ideally, it should be slightly acid, because Meyer lemons grow best in soils with a pH of 6-7. Here are our best OMRI Listed soils for your tree.
Growing Potted Citrus
Potted citrus trees require a minimum of 8 hours of sunlight a day to perform well. Warm growing conditions (60 – 75 degrees F) and moderate humidity (45 – 50%) will encourage flowering and fruiting. Bringing plants outdoors in summer, on a sunny porch or patio, helps them grow better year-round.
Good watering, feeding, and care practices will keep your plant happy. Water plants deeply until the water drains from the bottom of the pot. Allow pots to become moderately dry between watering–the tops should be dry down to a minimum of 3 inches. (Outdoor plants may need to be watered almost daily, while indoor plants require less frequent water.) During the winter months, when growth naturally slows, the watering regime should be reduced. Signs of overwatering include leaf yellowing and drop and eventually stem death. Trees allowed to become too dry may also unexpectedly drop some leaves.
Fertilization is essential, any slow-release fertilizer formulated for citrus would be ideal.
I hope that these tips help!
Jessie Keith
Black Gold Horticulturist