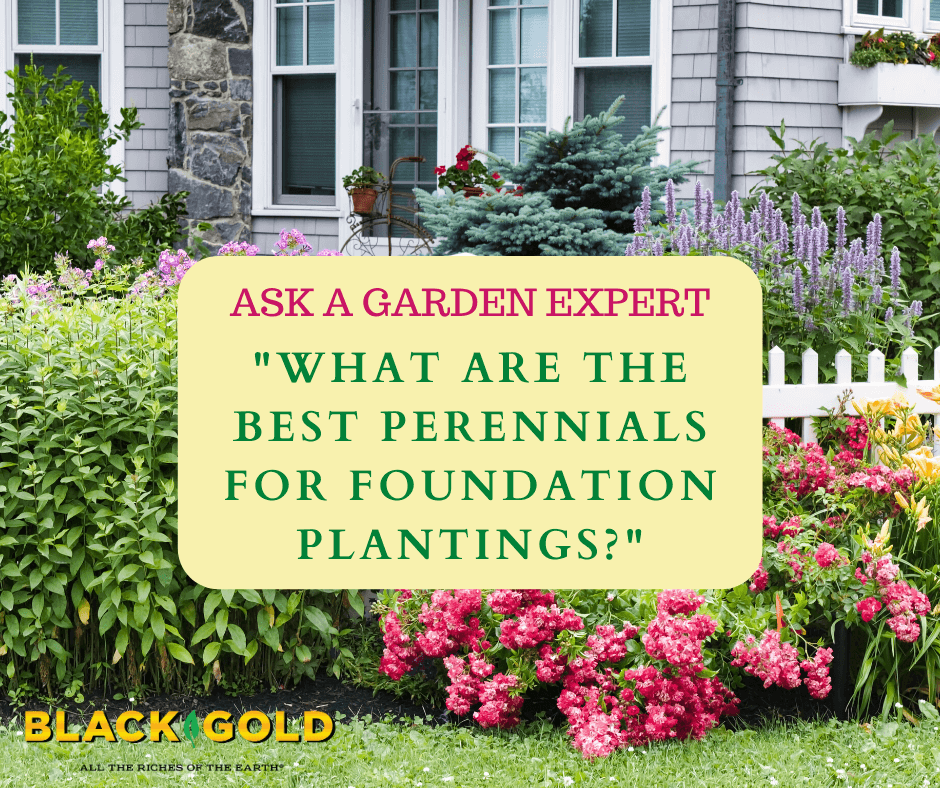 "What are the best perennial plants to use for foundation planting? [I need] something to cover a fairly tall, 5ft swath of concrete foundation. Thank you!" Question from Trish of Newton, New Jersey
Answer: There are lots of wonderful garden perennials ideal for foundation plantings. Those that I recommend the most are long-lived, have a long season of beauty, and perform reliably. When designing a perennial garden for a foundation, It's always important to plant larger perennials towards the back, graduating to shorter specimens towards the front. Here are some options that mix well together and look great.
Tall Perennial Plants
The perennials listed here are bold, bushy, look good all season, and create good foundation coverage while also creating a nice backdrop for shorter perennials.
Medium Perennial Plants
Continuous-blooming daylilies (Hemerocallis hybrids, hardiness varies, full to partial sun): Good plant breeding is bringing more and more summerlong daylilies to our gardens. These die back in winter, but they are very pretty the rest of the season. Two nice selections are Rainbow Rhythm® Sound of My Heart and Rainbow Rhythm® Orange Smoothie. Both reach around 2 feet tall. (Click here to discover several more long-blooming daylilies.)

'Denim 'n Lace' 

Russian Sage (Perovskia atriplicifolia 'Denim 'n Lace', Zone 4-9, full sun): The brilliant violet-blue spires of this 2- to 3-foot shrubby summer bloomer are very impressive and attract bees and butterflies. It also retains a pleasing branch structure in winter.

Hellebores (Helleborus hybrids, hardiness varies, full sun to shade): Hardy hellebores bloom very early in the season, and then maintain attractive evergreen foliage the rest of the year. They mix well with many other perennials along foundation borders. (Click here to read more about hellebores.)
Lavender (Lavandula spp. and hybrids, hardiness varies, full sun): Lavender is an evergreen perennial that reaches 1 to 2 feet and keeps on giving. You can't beat its fragrance and flowers. (Click here to discover the prettiest garden lavenders.)
Short Perennial Plants
Line the edges of your beds with perennial sedums, low-growing flowers and ornamental grasses, or anything colorful or evergreen. Lots of creeping garden plants look great along a garden edge. (Click here to read more about garden creepers.)
I hope that you use some of these plants to design a spectacular foundation perennial border this year.
Happy gardening,
Jessie Keith
Black Gold Horticulturist