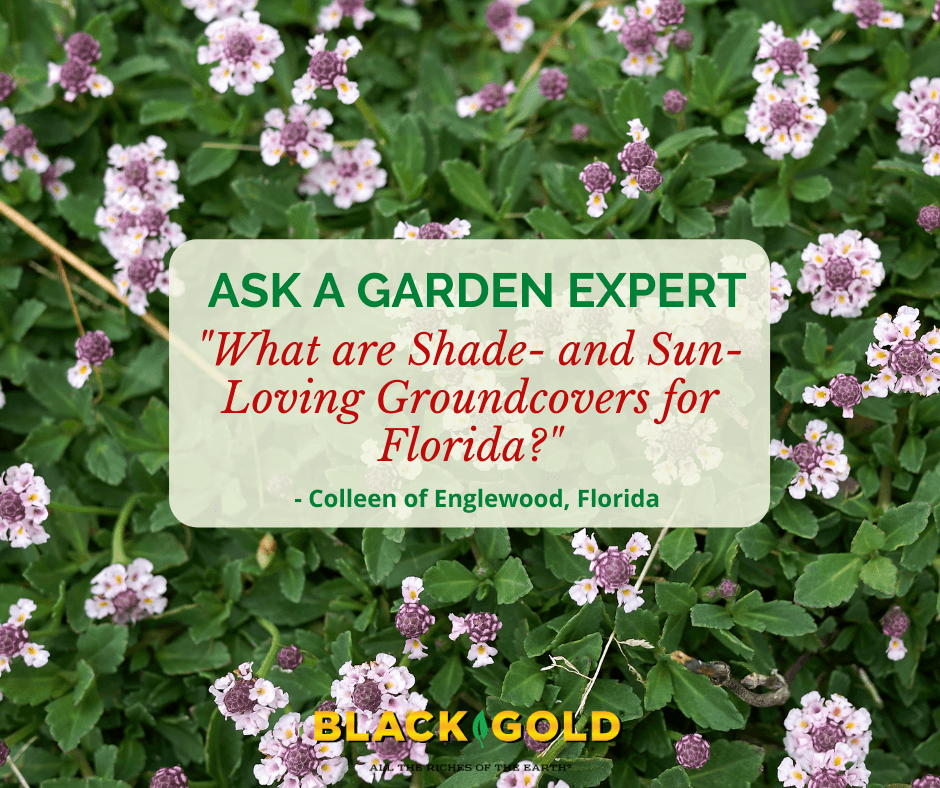 "Can you tell me, please, which ground cover plants do well in SW Florida, in a shady and wet location, as well as an area that is drier and gets sunshine most of the day!" Question from Colleen of Englewood, Florida
Answer: There are several groundcovers, for wet and dry areas, that are suited to your Zone 9 landscape.
Florida Groundcovers for Moist Shade
Florida Groundcovers for Dry Sunshine
Texas Frogfruit (Phyla nodiflora, Zones 8-11): This semi-evergreen groundcover reaches 3-6 inches and produces small pinkish-white flower clusters that feed bees and butterflies. The flowers may appear from late spring to fall. It is a Florida native that can tolerate sunshine and partial sun as well as moist and dry soils.
Asian Jasmine (Trachelospermum asiaticum 'Minima'), Zones 8-11: The evergreen Asian jasmine is compact, slow-growing, and it has deep-green, glossy leaves that are bright red when they first emerge. Throughout the growing season, it produces small, white flowers that are fragrant. Established plants tolerate drought and light frost.
I hope that this list gives you some ideas.
Happy gardening!
Jessie Keith
Black Gold Horticulturist