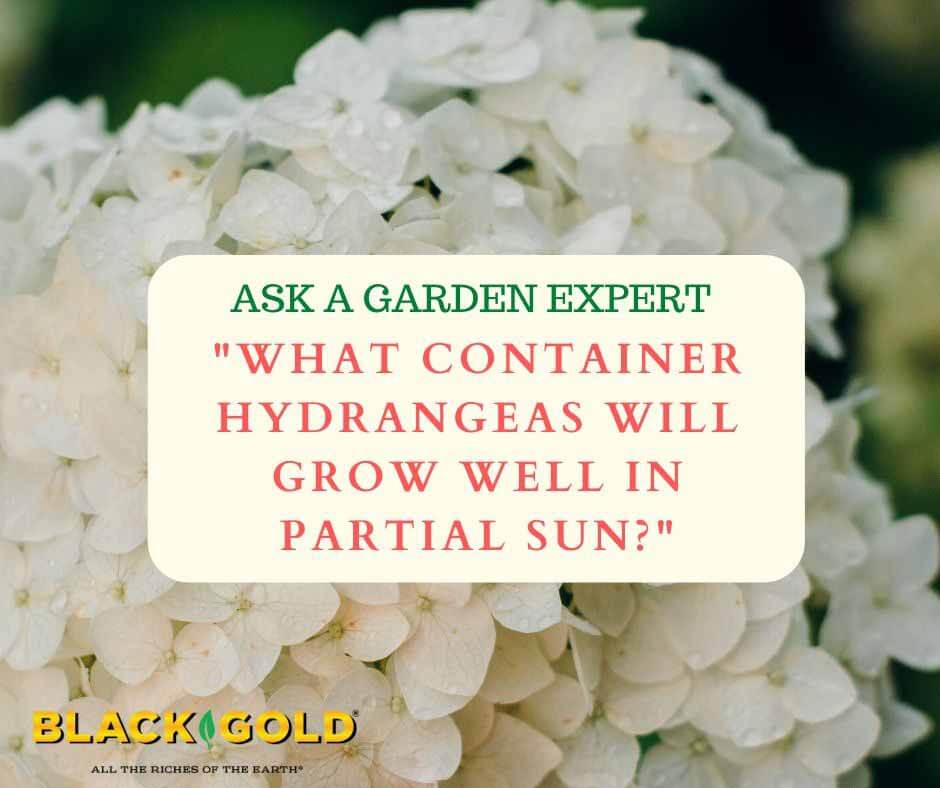 "I'm in a duplex, and I only have access to either morning sun or full evening sun for my containers. Which is best for hydrangeas in pots?" Question from Jack of Claremore, Oklahoma
Answer: Several compact, hardy hydrangeas will grow well in both light settings in your USDA Hardiness Zone 6 garden. Here are three tiny hydrangea varieties that I know will perform very well in either situation. (All just happen to be Proven Winners varieties, because they arguably carry the best hydrangeas.)
Container Hydrangeas for Partial Sun
1.Bobo® Panicle Hydrangea: Grow this variety in the location with the most sunlight. In summer, Bobo produces loads of white, upright flower panicles that age to rosy pink before they dry to tan in late fall. It ultimately reaches 3 feet high and 4 feet wide, so it needs a large container for the longterm. A half wine barrel would be a good size.

2.Invincibelle Wee White® Smooth Hydrangea: Smooth hydrangeas can take a little more shade. Wee White is a teeny hydrangea below 3 feet with mop-type flower clusters in summer.
3. Invincibelle Mini Mauvette® Smooth Hydrangea: If you like rosy pink flowers, then plant this 3-foot beauty. Its rosy pink pompon flowers will light up a container.
I recommend planting these in Black Gold Natural & Organic Ultra Coir, which is OMRI Listed for organic gardening. If you are planting for the longterm, I always recommend adding at least one part ground or topsoil to two parts potting soil. The combo will allow the plants to remain in the container for longer without needing to have the mix changed. Follow up by feeding with Proven Winners Continuous Release Plant Food.
Happy gardening,
Jessie Keith
Black Gold Horticulturist