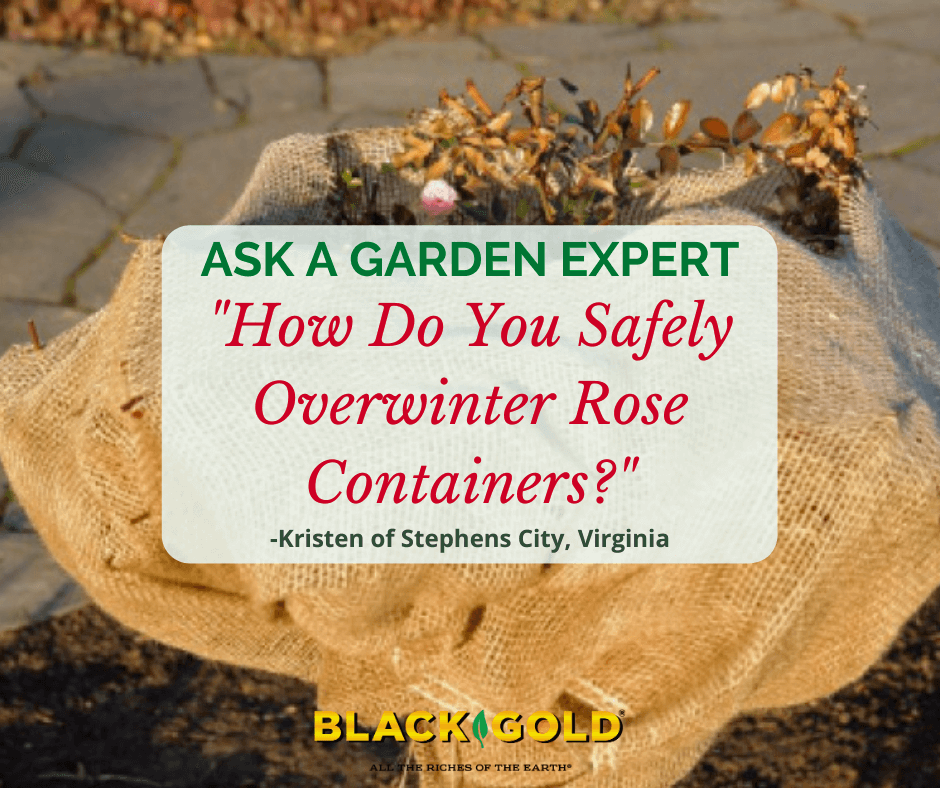 "I have roses in containers. What is the best way to overwinter them in zone 6b? I have a Winchester Cathedral, a Young Lycidas, and a Jubilee Celebration. There is another one that looks similar to the Young Lycidas, but the flowers and scent are a bit different. It is also a David Austin rose, but it was unmarked when I got it from a nursery a couple of years ago." – Question from Kristen of Stephens City, Virginia
Answer: Start by identifying the hardiness zones for each rose, if you can. In this instance, Winchester Cathedral, Young Lycidas, and Jubilee Celebration are all hardy to USDA Hardiness Zones 5-11. The rule of thumb is that potted shrubs must be at least two hardiness zones hardier than yours to reliably survive winter in an exposed container. Because you live in a Zone 6 area, and your roses are not hardy to Zone 4, you will need to protect your potted roses from hard freezes.
How to Protect Potted Roses from Hard Freezes
There are several methods. Just remember, that regardless of where you place your rose, the pot cannot become completely dry. If placed in a garage or under a patio or eave, supplemental water will be needed to keep the plants alive. Too much moisture can also be detrimental, so I recommend twice-monthly watering through winter, to be safe. Here are four reliable methods of protection.
Protect the pots and roses where they stand. Mound Black Gold Garden Compost Blend around the base of the rose, wrap the top in burlap (tops can be tied or lightly pruned to make this process easier). Mound mulch or moistened chopped leaves along the base of the pot as insulation.
Move the pots of a protected area against the side of the house away from wind. If you live in a very windy area, use this outdoor method. Mound compost around the base of the rose, and wrap the top in burlap. Mound mulch or moistened chopped leaves along the base of the pot to act as insulation.
Move the pots to a protected garage. Place your pots in a safe zone in the garage. Slightly dry roses overwinter better than overwatered ones, so maintain light watering as detailed above.
Move the pots to a protected basement or root cellar that remains cold enough to keep them dormant. Freezing or near-freezing temperatures are necessary.
In the spring, remove any protective coverings and organic layers. It is especially important to move the compost away from the base of the rose and into the garden.
I hope that these tips help!
Happy gardening,
Jessie Keith
Black Gold Horticulturist