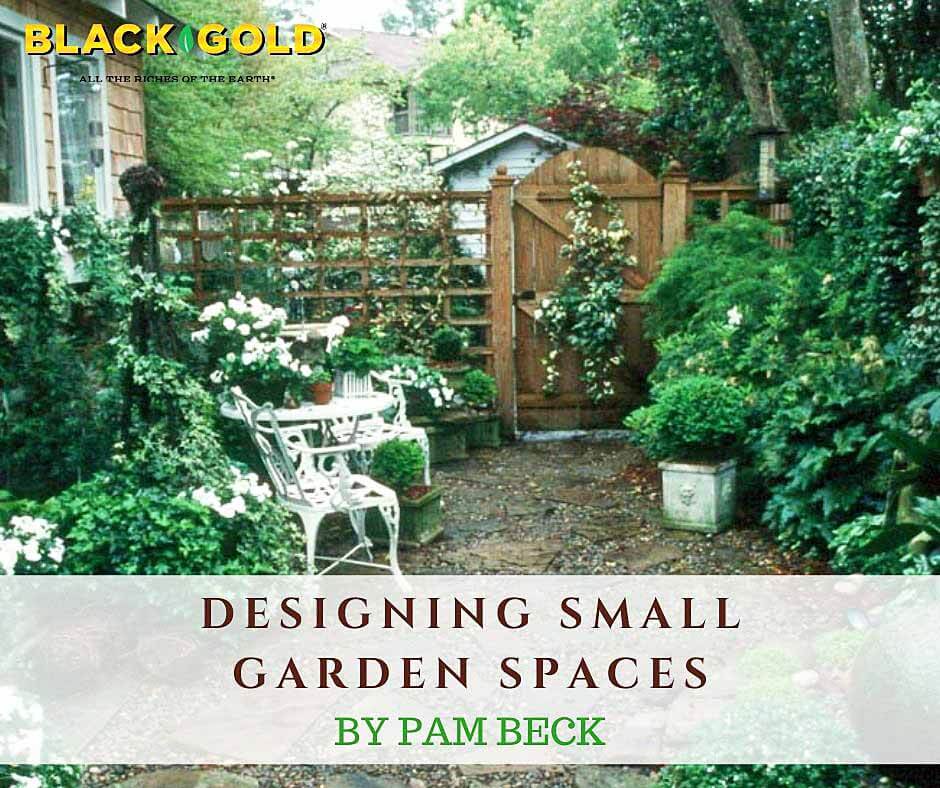 Vegetable gardening is on the rise. Gardeners of all experience levels and backgrounds are growing their own food, whether they live in urban environments or spacious suburbs and countrysides. Those living where space is limited have extra challenges, which means that they must garden differently to produce enough food to enjoy all season. Here are some of the ways that we have used to grow fresh food where space and sunshine are at a premium.
Plant in Spacious Pots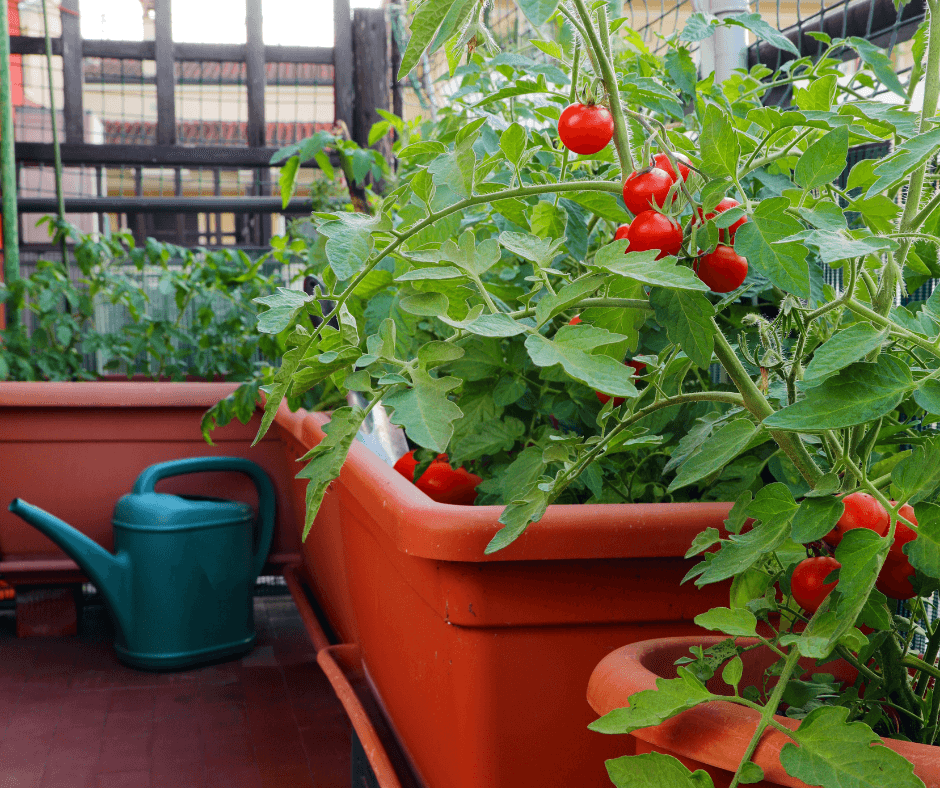 If you have a sunny balcony or patio with just enough space for a couple of pots, choose the largest, deepest pots that will fill the space. Large containers (22 to 24 inches minimum) Let gardeners grow more produce, and they have deeper reservoirs for soil and water to encourage more root growth and reduce the need to water as often. The pots must have good drainage and be filled with a quality mix, such as Black Gold® Natural and Organic Raised Bed & Potting Mix. A couple of large pots, or one long, deep raised pot, will be vastly more productive than several smaller ones, so go big! (Click here for more tips on growing potted vegetables.)
Garden Vertically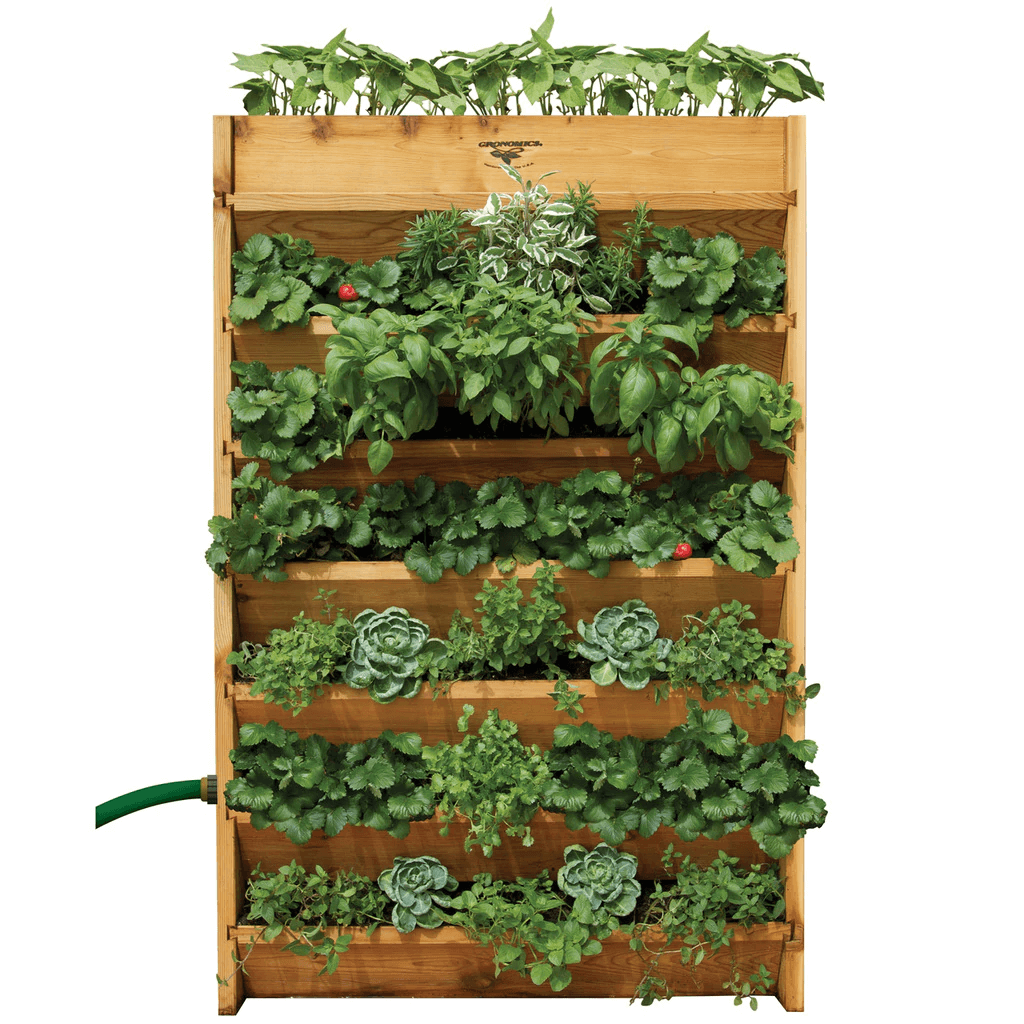 Gardeners with a little more space, like a small, sunny rear patio or yard, should consider growing one or more vertical gardens. Clever vertical planters are being designed to allow lots of vegetables to be grown in a small space. There are also plenty of DIY vertical garden designs to consider if you are the creative type. Whether you choose a premade product or go for a less expensive make-your-own vertical garden, make sure that the design allows for easy irrigation, holds enough soil for plants to grow well, and will last for a long time.
Most upright planting systems are best suited to smaller vegetable crops, like greens, bush peas and beans, baby carrots, beets, bush tomatoes, bush beans, compact peppers, and bush cucumbers and squash. Fruits, such as strawberries and low-bush blueberries, are also good options. (Click here to learn more about growing blueberries. Click here to learn more about growing strawberries.)  (Click here to learn more about vertical vegetable gardening.)
Grow Small Edibles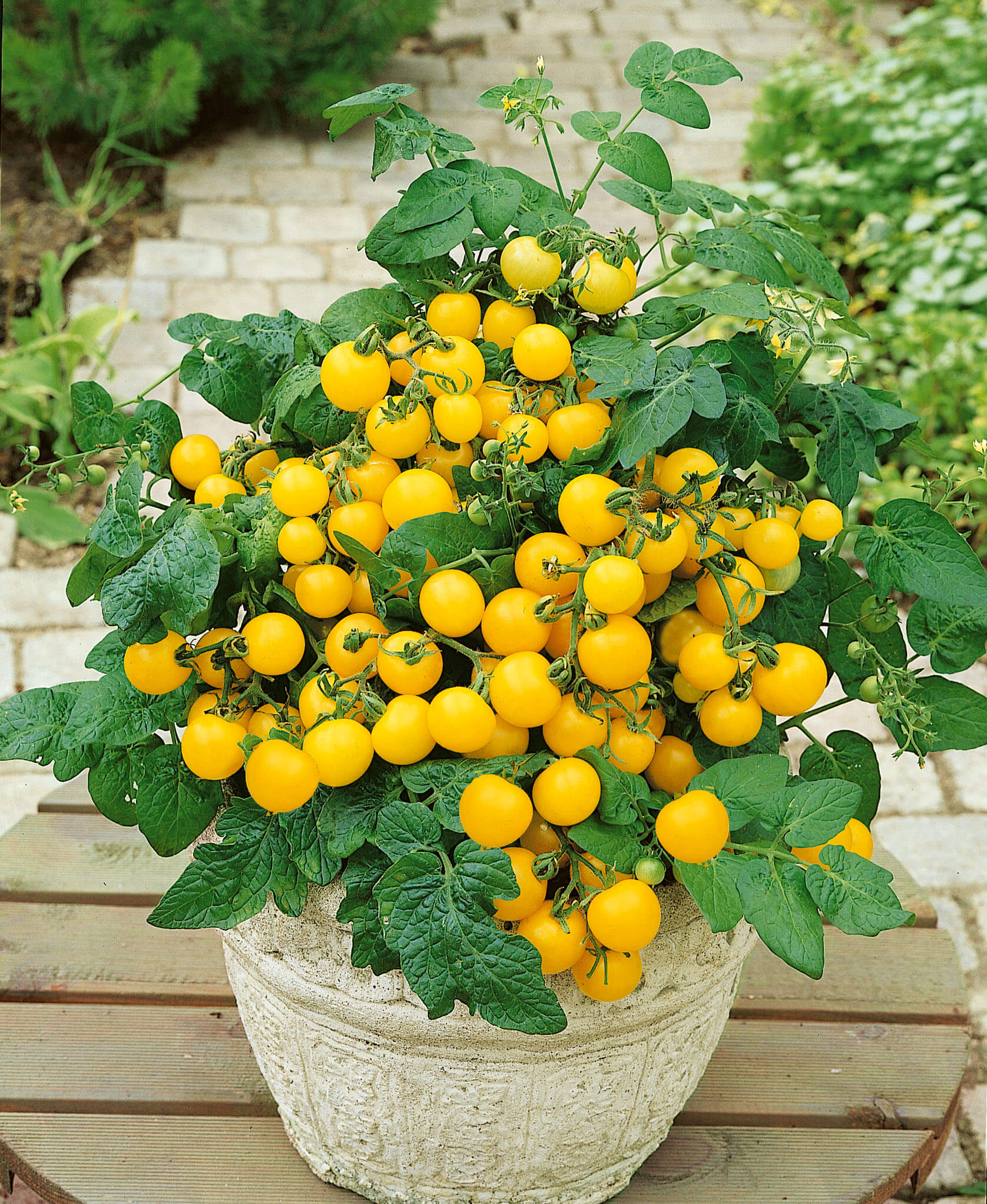 Smaller vegetables and fruits are made for container growing, so choose varieties better suited to pot culture. This includes non-vining bush tomatoes, such as  'Mountain Merit' and 'Celebrity', both AAS winners. The tiny, cute cherry tomato Tempting Tomatoes® Patio Sunshine is another excellent choice. These are just a few of the many quality little tomatoes available. Tiny bush basils are fun to grow at the base of potted tomatoes. Windowbox Mini from Renee's Garden Seeds is a superior little basil that's very easy to start from seed.
There are plenty of other compact bush vegetables,  such as 'Bush Pickle' cucumber, the little butternut 'Butterbush', and compact zucchini 'Fordhook'. If you like melons, the compact 'Minnesota Midget' cantaloupe and short-vined watermelon 'Bush Sugar Baby' both grow well sprawling from a large pot. Strawberries of all types are great for pots. The beautiful Berried Treasure® strawberries, with their double pink, red, or white blossoms, also yield delicious sweet berries through summer.
Root vegetables of all kinds grow well in containers. Carrots, turnips, beets, and radishes are among them. Just make sure that the pots are deep enough for good root development. Upright vegetables, such as tomatoes, peppers, and eggplant, should be staked or caged to supply added support. (Click here to learn more about my favorite miniature vegetables.) (Click here to learn about the best fruits for container growing.)
Hang Edibles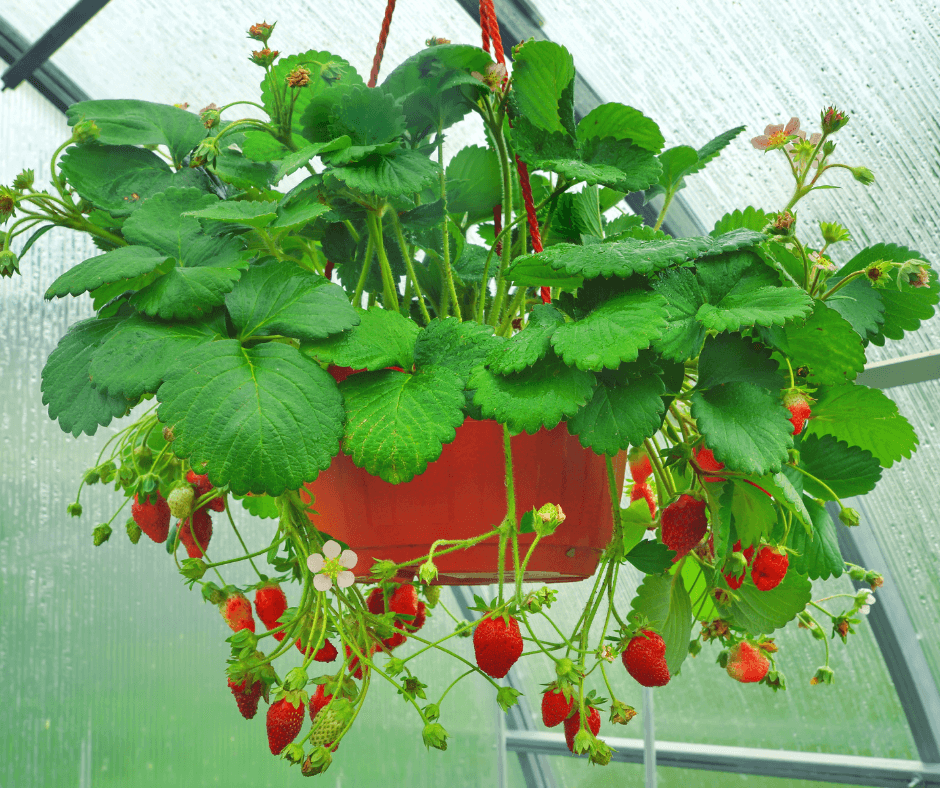 Some vegetables and fruits grow beautifully in large hanging baskets. As with the pots, go big to minimize watering and maximize performance. The best vegetables for hanging are cascaders, such as compact tomatoes, strawberries, dwarf cucumbers, and peppers. The new, compact Pot-a-Peño jalapeño pepper is ideal for hanging baskets. This variety is also a 2021 AAS award winner, so it is sure to perform well.
Rotate Potted Vegetables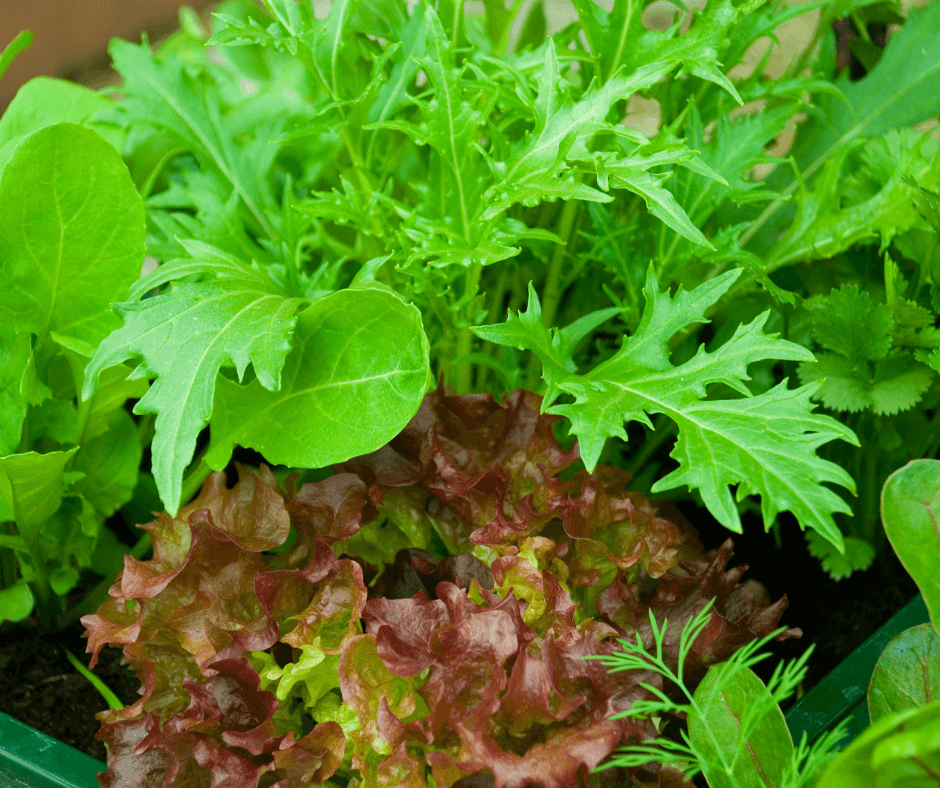 Vegetable gardening is a dynamic process. Gardeners have to shift from cool-season spring vegetables to warm-season summer vegetables back to cool-weather crops. In between, smart gardeners rotate their crops to continue the harvest and encourage garden health. Plan to harvest and plant, harvest and plant until fall to boost your garden's yields and diversity of crops. Seasonal planting and rotation keep soil diseases and pests from taking hold.  (Click here to learn more about rotating vegetables.)
Maintain to Maximize Production
Place containers and gardens where they get maximum sunlight. Eight hours a day or more is recommended. Start with great soil that holds water well, has ample air space, and drains well. Black Gold®Natural & Organic Potting Mix is ideal for growing all types of vegetables in containers and it is OMRI Listed® for organic gardening. It's wise to add a little Black Gold Earthworm Castings Blend 0.8-0.0-0.0, which is rich in nitrogen, to pots with greens and herbs. Change a pot's soil every two to three years because peat-based potting mixes break down, lose structure, and acidify over time.
Fertilize regularly to encourage the best growth and production. Lots of vegetables are "heavy feeders", which means they deplete nutrients from the soil fast. Apply a slow-release fertilizer formulated for vegetable gardening at the start of the season. For heavy feeders, like tomatoes, follow up with applications of a water-soluble fertilizer formulated for vegetables. This is especially important to do just before the fruits develop.
Lack of water is the main cause of container vegetable failure. During the hottest days of summer, daily water will likely be needed, especially if your pots are in the full, hot sun. At watering time,  water until its starts to run out of the pot drain holes. This indicates that the container is saturated. Thorough watering encourages deeper root development and stronger, more stable plants. 
If your time is limited, consider investing in drip irrigation for pots. It also helps to add an extra layer of porous organic mulch to keep surface water from evaporating. Leaf mulch, straw, or grass clippings are all great options for pots that break down quickly while providing a little extra protection. (Click here to read about the 8 best watering strategies for plants.)