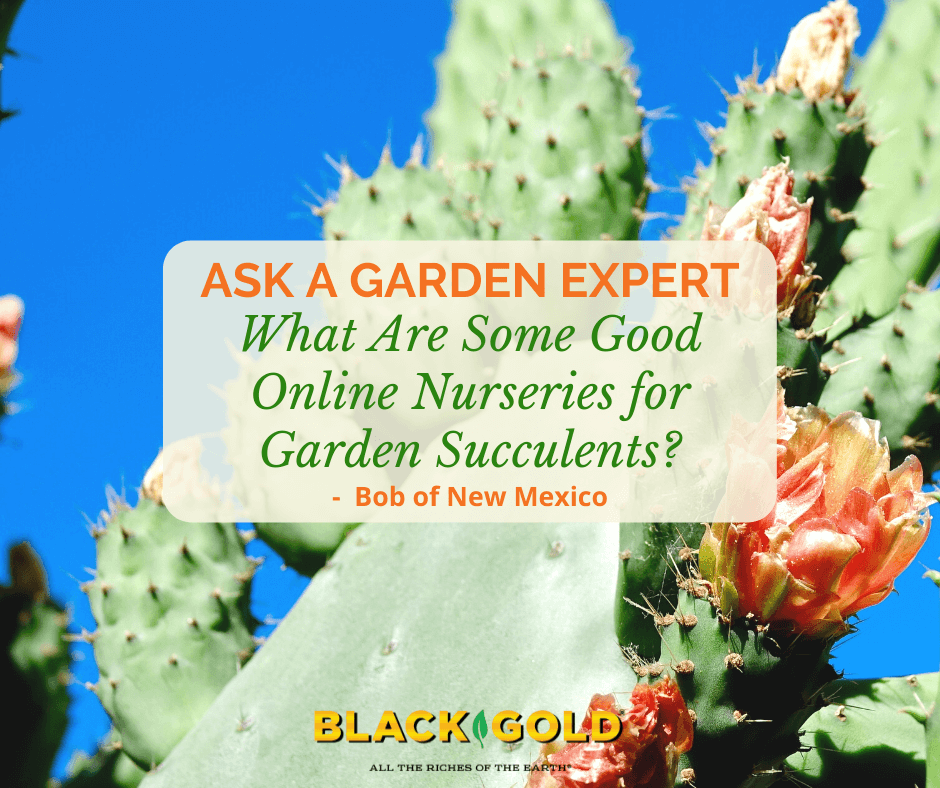 "Do you have any recommendations for mail-order succulents supply sources for gardens?" Bob from New Mexico
Answer: There are several mail-order companies that I turn to for succulents for the garden. These include the following companies.
Good Online Succulent Nurseries
If you find other interesting sources, be sure to check them against the Garden Watchdog nursery checker. It is often very helpful. And, once you get your plants don't forget the Black Gold® Natural & Organic Succulent & Cactus Potting Mix!
Happy gardening,
Jessie Keith
Black Gold Horticulturist