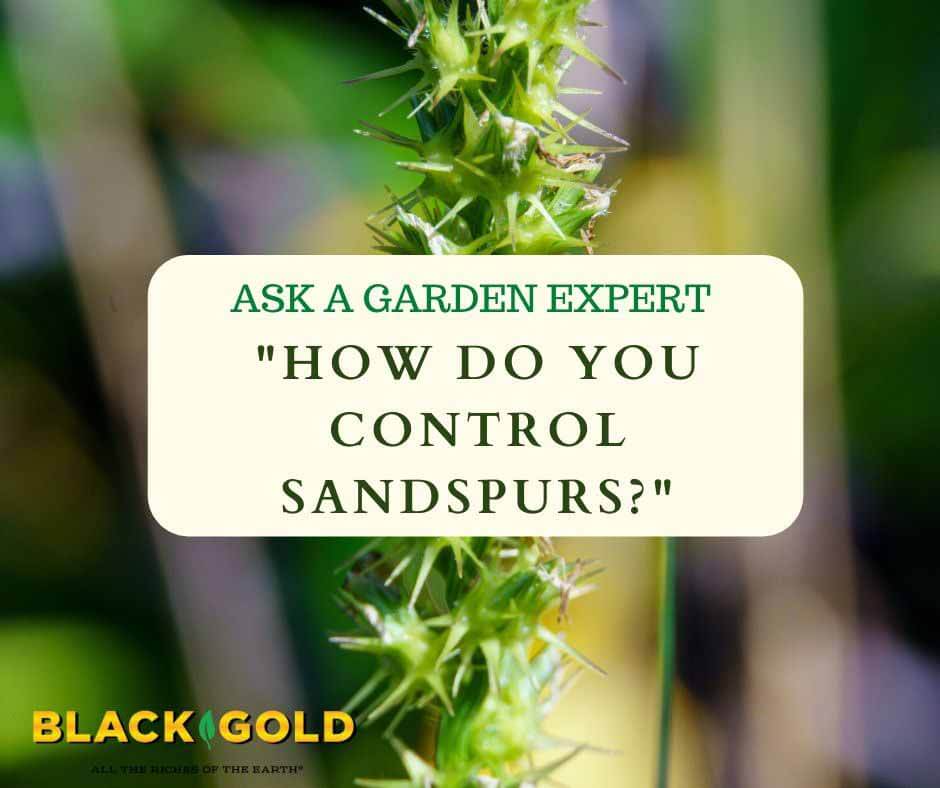 "How do I get rid of sandspurs?" Question from Rena of Morehead City, North Carolina
Answer: Anyone with a yard or beach plagued with sand spurs, most commonly the southern sandbur (Cenchrus echinatus) and the coast or field sandspur (C. spinifex), knows never to walk barefoot. Their painful spurred seeds are covered with needle-like protrusions ready to pierce through skin and even thick clothing like denim jeans. They can also do great harm to children and pets. Thankfully, there are some methods for getting rid of them.
Pre-emergent Herbicides
I almost never advocate the use of chemicals, but really bad weeds like these require tough measures.  Most experts recommend using pre-emergent herbicides that keep sandspur seeds from germinating in your lawn. Pre-emergent herbicides only work on seeds, not plants. Apply pre-emergents just before your lawn has begun to actively grow and reapply 6-9 weeks later because sandspur seeds do not sprout at the same time. Pre-emergents designed to kill crabgrass, like Preen Lawn Crabgrass Control, also stop annual grasses like sandspurs from sprouting. Be sure to follow the manufacturer's application instructions.
Post-Emergent Herbicides
These are chemicals that you use on weeds after they have sprouted. Very few post-emergent herbicides target sandspur, and most are quite toxic. There are some crabgrass killers that may target sandspurs, but research as shown that they are not that effective, so I do not recommend using them.
Mow Low
Mow your lawn on a schedule and never let it get over 4 inches high. In conjunction, be sure to irrigate it during dry periods to avoid stressing your grass. Mowing low can disable sandspurs from flowering and setting seed.
Plant Fresh Grass in Fall
In early fall, thatch your lawn and plant fresh grass seed suited to your growing area, such as a Bermudagrass blend. Grasses like these will compete with weedy annual grasses, like sandspur, giving them little space to grow. Be sure to fertilize your refreshed lawn once it has begun to grow to give it the best possible head start. There are lots of great organic fertilizers available for turf.
I hope that these tips help!
Jessie Keith
Black Gold Horticulturist