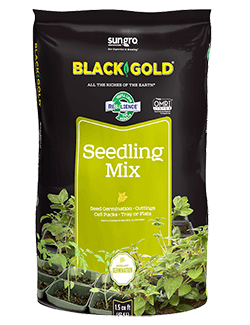 Whether you are starting seeds for spring or fall crops, Black Gold Seed Starting Mix will give great results. Just read the recent review from Charles Sims. He wrote:
"This is the very best seed starting soil that I have used. I have used many different kinds, but this is now my preferred brand. I used it to start Tomato and Pepper seeds. The tomatoes sprouted in 4 days. The Peppers in 6 days. Moisture retention is very good."
We love to hear about your gardening successes with Black Gold. Have a success story to share? Please email Sun Gro .