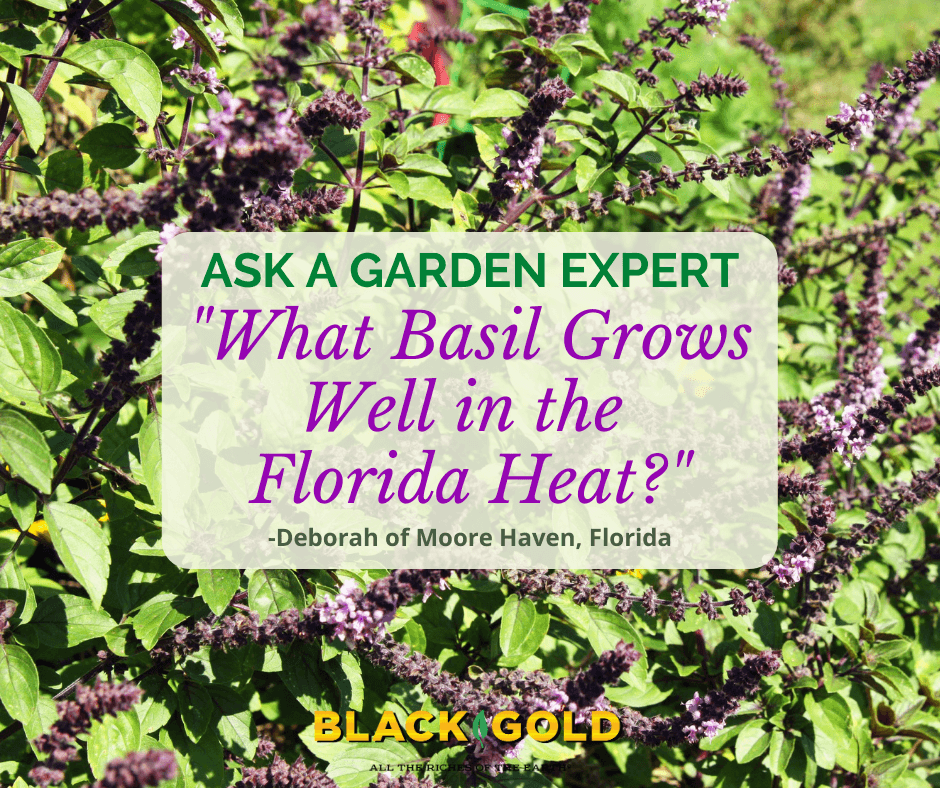 "How can I grow basil in South Florida? Every time I try the sun either burns it or I get it in too much shade." Question from Deborah of Moore Haven, Florida
Answer: If you find that traditional Italian large-leaf basil (Ocimum basilicum) burns and blooms quickly in your Florida heat, there are other basils available that are better adapted to high heat. Here are my top four selections.
Basils Tolerant of High Heat
I encourage you to watch the video below for more basil-growing tips.
Happy gardening,
Jessie Keith
Black Gold Horticulturist