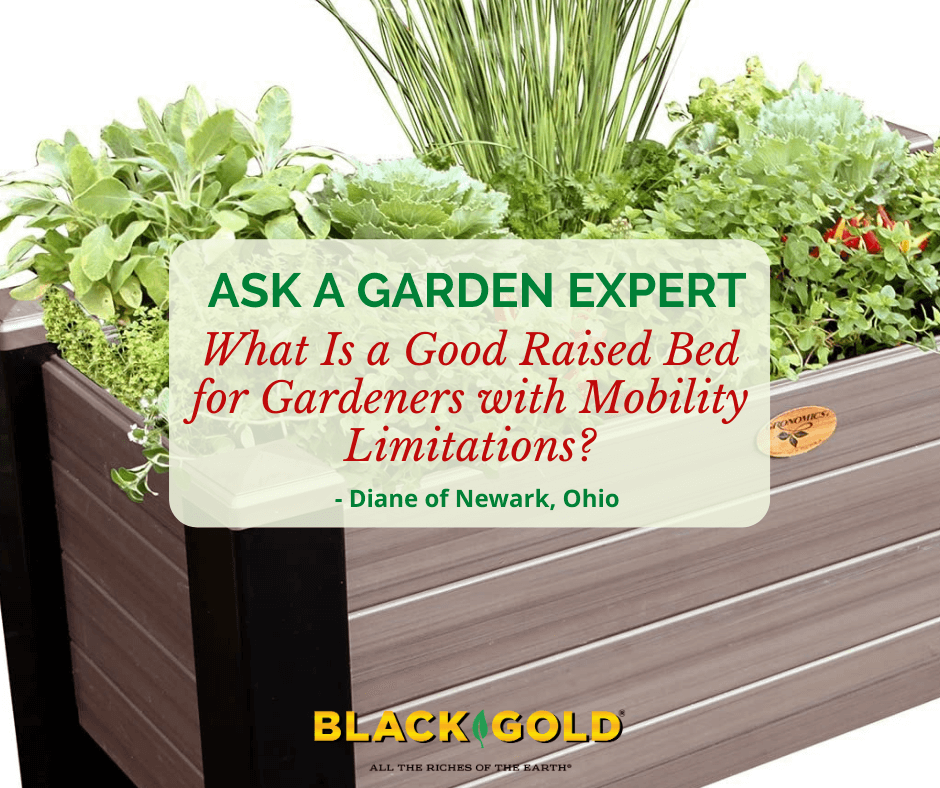 "I have significant mobility problems now and can no longer bend over to plant like I used to. Do you have any recommendations for sturdy containers I can use for planting my flowers this year?" Question from Diane of Newark, Ohio
Answer: Any attractive, well-made raised planters should work well. Those made by Gronomics come highly recommended. They are sturdy, made in the USA, and have lots of elevated beds made of either finished or unfinished western red cedar or durable, fade-resistant vinyl. The elevated beds are tall enough to allow you to place a chair or stool beside them to weed and deadhead flowers as needed, and they look pretty enough for the front of the home. We recommend filling containers like these with Black Gold® Natural & Organic Flower and Vegetable Soil. It's perfect for growing flowers, herbs, and vegetables, and it is sold in bulk bags.
For more handy, ergonomic tools and advice we recommend that you read Easier Gardening with Ergonomic Tools.
I hope that these tips make gardening easier for you this season!
Happy gardening,
Jessie Keith
Black Gold Horticulturist