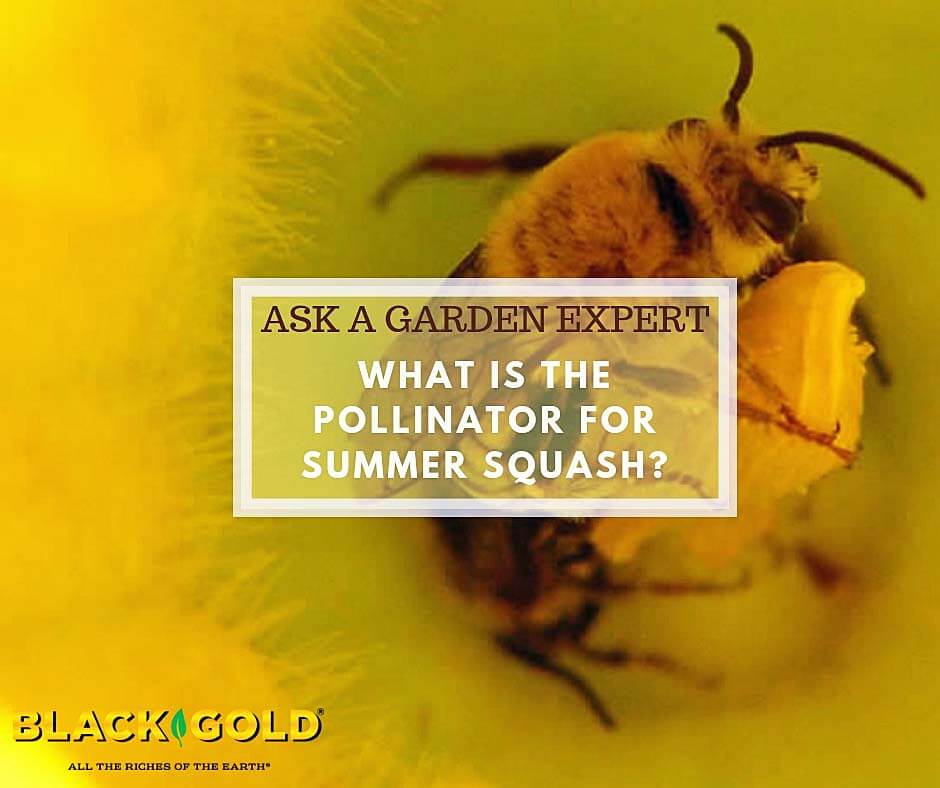 "What is the pollinator for summer squash? I stopped trying to grow them after getting zero fruits last summer!" Question from Robin of Warner, New Hampshire
Answer: It is frustrating when squash do not set fruits. There can be several reasons why, but the primary reason is lack of pollination. The main pollinators are bees or all types, but squash (Cucurbita spp.) are native American plants, so they have unique native American bees specialized for pollinating them. Squash bees are small and come in two groups (Peponapis species and Xenoglossa species). They are solitary, meaning that they do not create hives, and they ONLY pollinate squash.
Keeping a Yard for Bees
Your squash should be enough to encourage squash bees, but if they are not abundant in your area, then you will need to rely on other bees to do the job. One way to encourage more bees to visit your vegetable garden is to plant swaths of garden flowers for bees nearby. Surrounding your garden with flowers is a great method. Bees love easy flowers like zinnias, cosmos, marigolds, sunflowers, and black-eyed-Susans. (Watch the video below to learn more about flowers for bees.)
It is also essential to refrain from using toxic pesticides in your garden. These kill bees that happen to land on a sprayed spot. Harsh chemicals in the garden aren't worth it.
Sometimes fertilizer imbalance can contribute to poor production. Be sure to feed your squash with a quality fertilizer formulated for vegetables. Low light can also cause poor fruit set, so give your plants full-day sun. For additional information, I recommend that you read this article: Why Aren't My Squash Bearing Fruit and Do They Have Borers?
Happy Gardening!
Jessie Keith
Black Gold Horticulturist