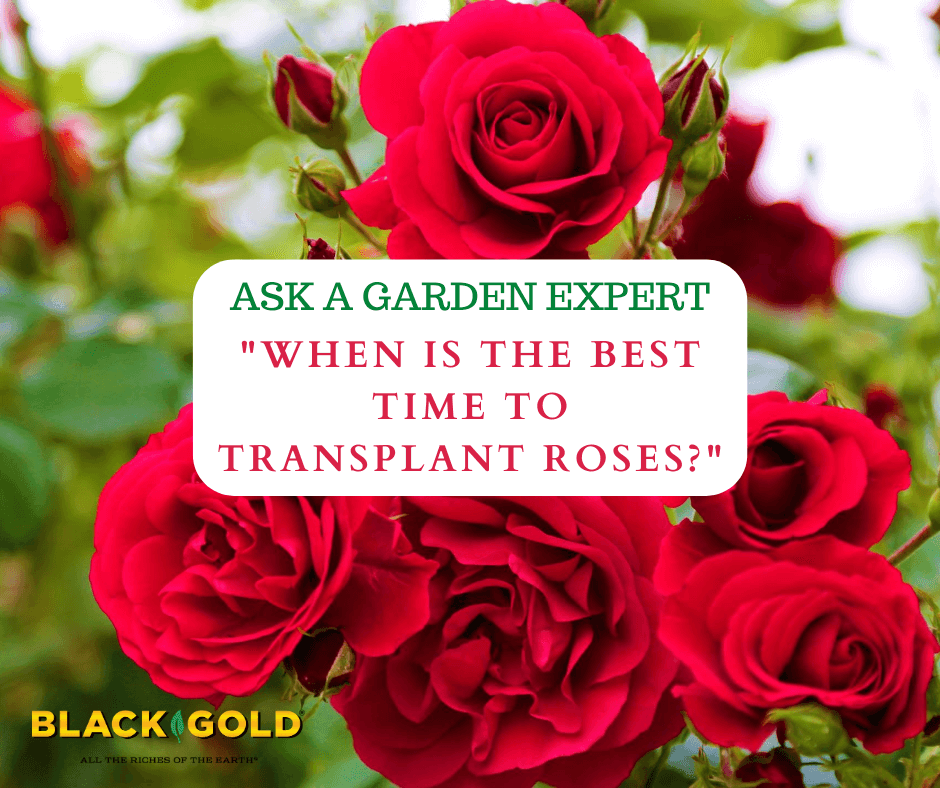 "When is the best time to transplant roses?" Question from Betty in Omaha, Nebraska
Answer: It is always better to give roses a full season to establish roots, especially in colder zones like yours, USDA Hardiness Zone 5. Many roses are just hardy to where you live, another reason to plant or transplant them in spring. The more established a plant is, the better able it is to withstand harsh, cold winters.
When you do transplant your roses, be sure to dig around the root system and wrap the rootball in burlap to keep the ball intact and disturb as few roots as possible while moving it. Have a hole ready and waiting to plant it in. Be sure to feed your new rose with organic alfalfa meal and mulch around the base. Black Gold Garden Compost Blend makes a great mulch that also feeds the soil. Water it deeply twice weekly, in the absence of rain, until it becomes well established. I encourage you to watch the video below to get more tips on growing roses to perfection.
Happy rose growing,
Jessie Keith
Black Gold Horticulturist