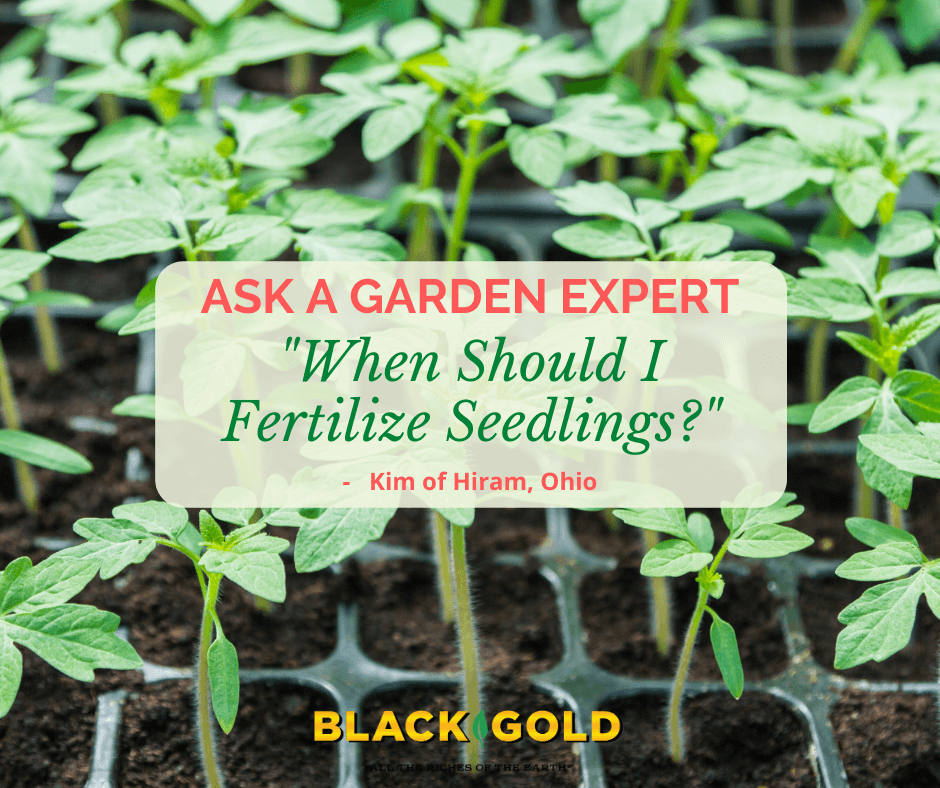 "I bought Black Gold potting soil with fertilizer for my herb, tomato, onion, and pepper seedlings. Do I also need to use liquid fertilizer once the seedlings grow their true leaves?" Question from Kim of Hiram, Ohio
Answer: It is important to be timely when fertilizing seedlings to give them the best head start. With that said, fertilizer in the soil can actually inhibit the germination of some seeds. (The salts in fertilizers disable the uptake of water in some seeds, which reduces or stops germination.) So, we recommend starting seeds in a mix that does not contain added fertilizer. Black Gold Seedling Mix is perfect for all types of seeds, and Black Gold Natural & Organic Potting Mix is a little coarser and great for starting larger seeds, like sunflowers, squash, and beans.
From there, start feeding seedlings with a 1/2 dilution of water-soluble fertilizer formulated for vegetables after they have begun to develop their true leaves. As they become larger, you can graduate to a full-strength dilution. I recommend waiting until they are 4-5 inches before feeding them fully.
I hope that this helps!
Happy gardening,
Jessie Keith
Black Gold Horticulturist