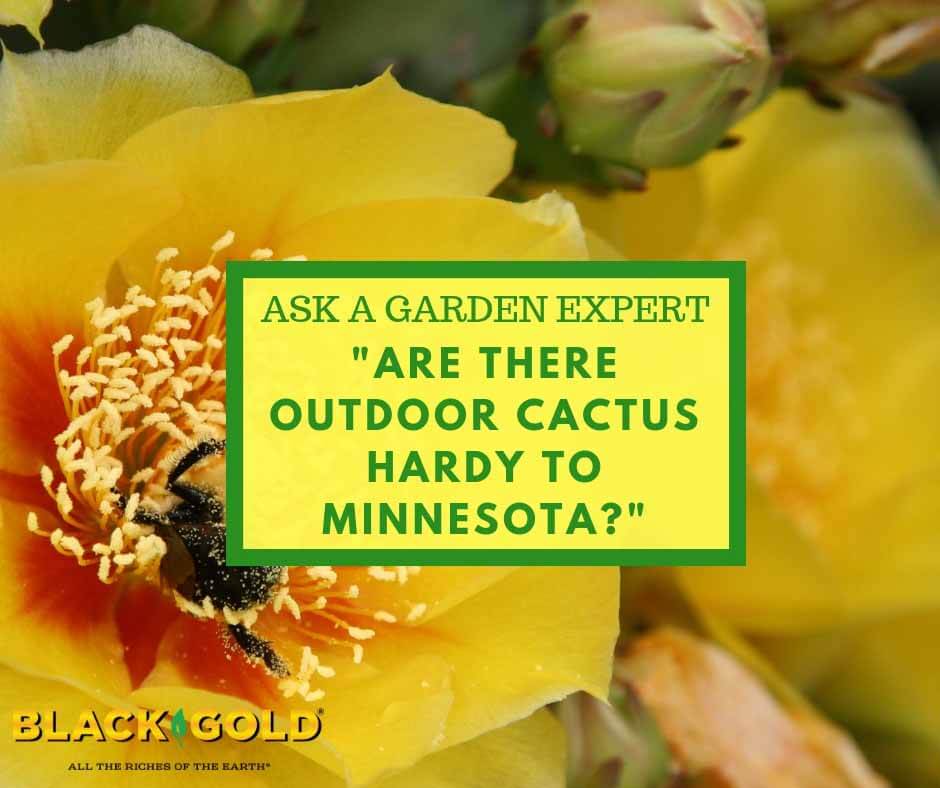 I see people in pictures with cactus gardens outside in my area. Are there any cactus that can stay outside for the winter in Minnesota? Question from Sandra of Cottage Grove, Minnesota
Answer: Yes! There are a couple of alpine cacti that exist at high altitudes along the Rocky Mountains that will survive in your winters. There are also other northerly prickly pears that you can grow. These will survive in your USDA Zone 4 garden, despite the harsh cold. Here are several good options to consider.
Cold-Hardy Cactus for Northern Gardens
Devil's Tongue (Opuntia humifusa): This tough prickly pear cactus naturally exists from southern Ontario, Canada all the way down to Florida and is hardy to Zone 4. It has low, spreading clumps that produce yellow, gold, or orangish flowers in spring. In summer, attractive purple-red fruits appear. The pads appear to deflate and shrivel in the winter months, but this is natural. They will green up and reinflate in spring. This cactus is native to your state.
Brittle prickly pear (Opuntia fragilis, Zones 4-9): With populations extending to the far reaches of Canada and western mountain ranges, this is little prickly pear is very hardy–surviving in Zone 4 or colder. The very low, spreading plant is prickly and has pretty, pale yellow flowers in spring. Its little roundish pads are "brittle" and tend to break off and root as they fall. This one is also a Minnesota wildflower.
Hardy Hybrid Pricklypear (Opuntia hybrids): There are loads of beautiful prickly pear hybrids with spring flowers in shades of red, orange, magenta, pink, and yellow. The best source for these is the Cold Hardy Cactus nursery. Have a look and check out the many options for your zone.
These are just a few of the hardier cacti for your area. All have beautiful flowers that attract bees. One note is that you really need to prepare the ground when growing hardy cacti. They require very well-drained soils in raised rock gardens or beds. I suggest amending their soil with Black Gold Cactus Mix in addition to fine pebbles, sand, and some additional organic matter (Black Gold Garden Compost Blend works well).
To get a better idea of how to prepare a rocky raised succulent bed, I encourage you to read my Black Gold article about succulent seascape gardening.
Happy cactus growing!
Jessie Keith
Black Gold Horticulturist