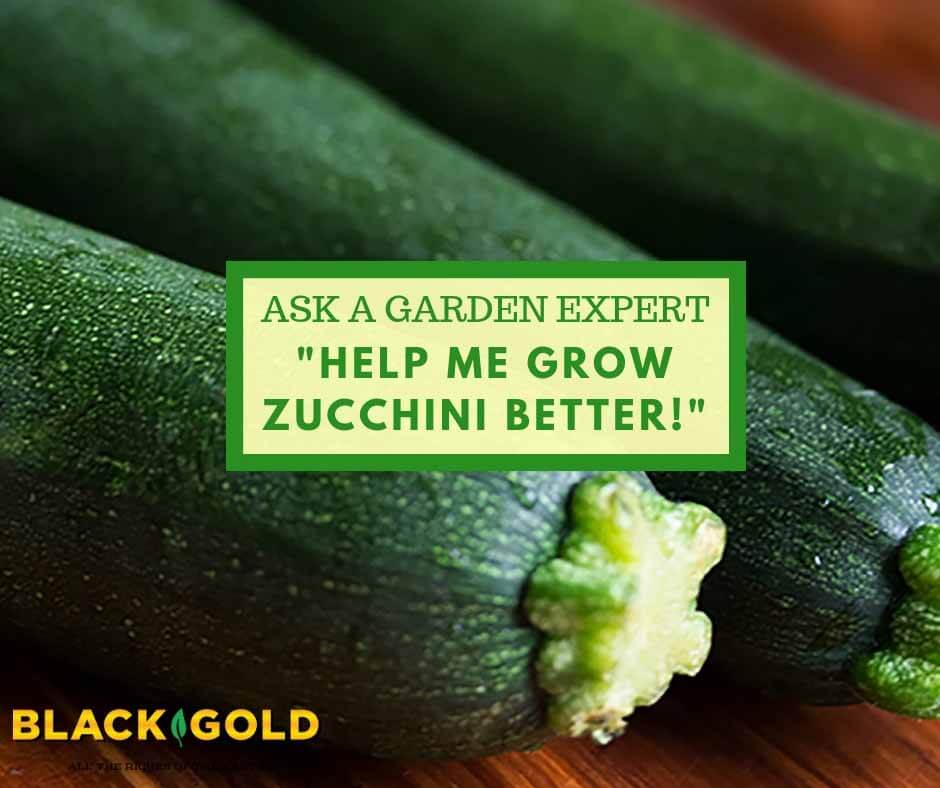 "I can never seem to grow zucchini right. Is there a type of soil that would be best for this?" Question from Amy of Oil City, Pennsylvania
Answer: We have gotten this question a lot, both with respect to zucchini and summer squash (both are the same–one is just green and elongated.).  I have provided links to several of these Ask a Garden Expert answers. But, to directly answer your question with respect to soil, provide your zucchini with soil that is well-drained and rich in organic matter. It grows best in a near-neutral pH and requires a fertilizer for fruiting vegetables.  You will also need to grow it in full, all-day sunshine.
Ask a Garden Expert Answers For Zucchini and Summer Squash Growing
Help! My Zucchini is Not Fruiting
Why Aren't My Squash Bearing Fruit and Do They Have Borers?
I hope that these resources are helpful to you! If you read them all, you will have all of the information that you need to grow excellent zucchini.
Happy Gardening,
Jessie Keith
Black Gold Horticulturist