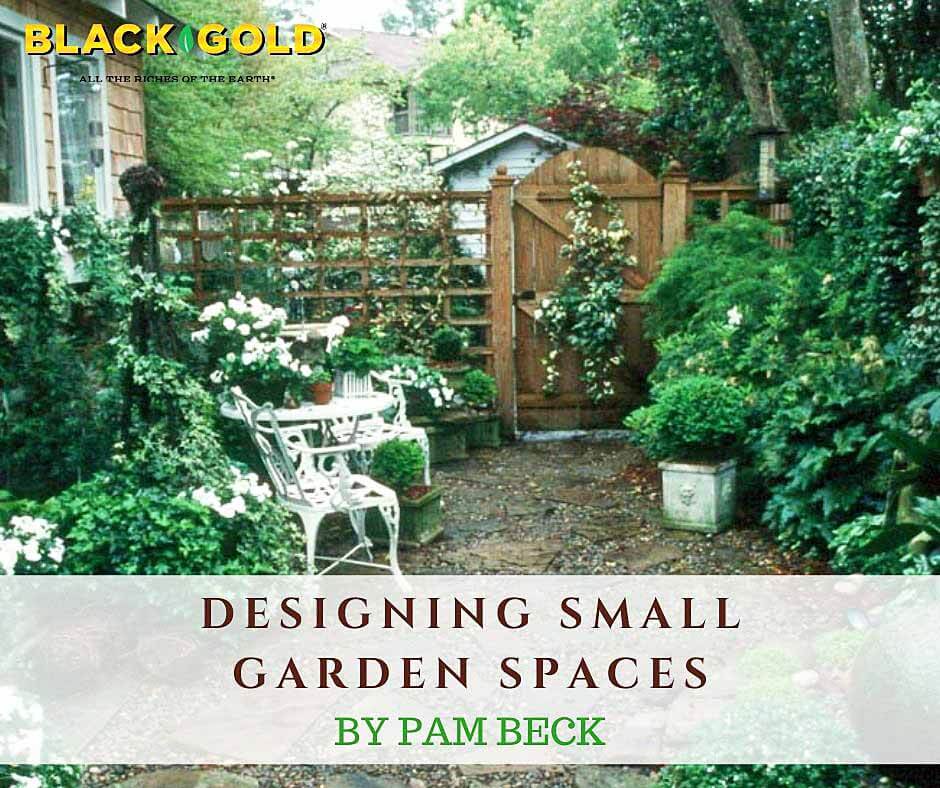 The good news is that your landscape is small. Less outdoor area to maintain means more free time for you and your family. You will save a lot of money on water and the cost of hardscaping. Your choice specimen plants will be noticed since they aren't competing with swaths of other plants, and any decorative items you place in the garden will take center stage.
But, there are still two major issues facing your landscaping plans. The first is creating privacy and the second is effectively designing your small garden to make it feel more spacious.
Designing for Privacy
If designing for privacy, choose well when selected screening plantings for small garden spaces. Some trees grow quickly and seem ideal for hiding the neighbor's neon swing set, but if the screening plants grow wide, then you've lost a large chunk of your own backyard. Look for evergreens that are narrow and tolerate shearing.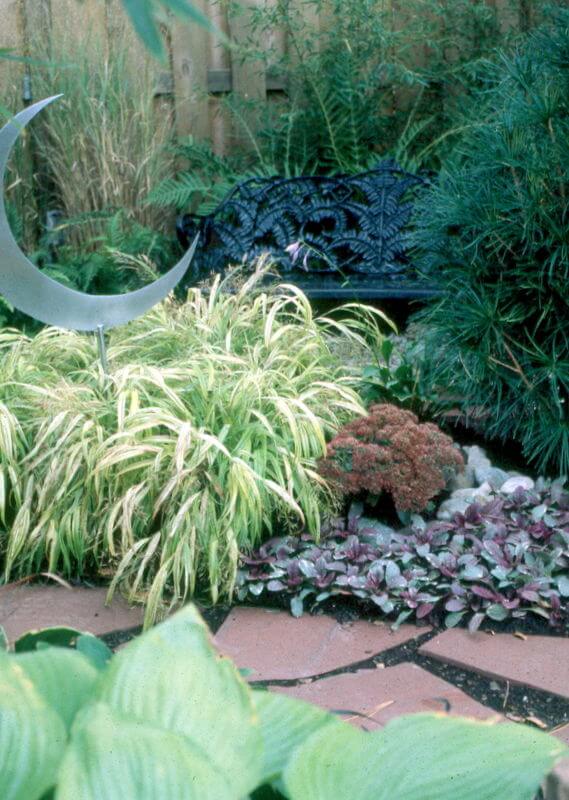 When a space is too small for large trees, vertical lines can be accomplished by erecting arbors, obelisks, pergolas, or other supports, for evergreen vines. Drawing the eye upward in the landscape takes away from the confines of modest space. Another advantage of placing an arbor covered with a vine along or over a deck is blocking the neighbor's view when you want to sit outside. Privacy goes both ways.
Add Walls and Walkways
Try to tie all of the elements of the garden together to extend the space. If you have brick walls, use brick walkways. When grouping containerized plants by using one type of material (such as terracotta), the uniformity will create harmony. Continuity is soothing in a small space.
Plant Accordingly
Many good landscapes lose their sense of balance because of the size of the plants, accents, or furniture placed within them. Large trees or oversized pots will dominate a diminutive garden. One dramatic statue becomes a focal point, but many become a crowd. Less can be more.
Search for scaled-down cultivars of the plants you love. Dwarf trees, miniature conifers, petite bulbs, and Lilliputian groundcovers can fill a limited space with delightfully contrasting texture and color. The only thing to remember when admiring an undersized plant with an innocent-sounding scientific name ending in 'Nana', is that depending on the plant, the smallest selection could still be pretty big.
Use plants that do double duty. A single daphne can perfume an entire landscape in late winter and is an attractive evergreen shrub fulfilling two jobs. Woody herbs make aromatic small shrubs and groundcovers. A hedge of blueberries gives seasonal interest with late-winter flowers, delicious summertime fruits, and add brilliant fall color. Small fruiting trees, strawberry groundcovers, and a trellis draped with raspberries or grapes will enable you to have your landscape and eat it, too.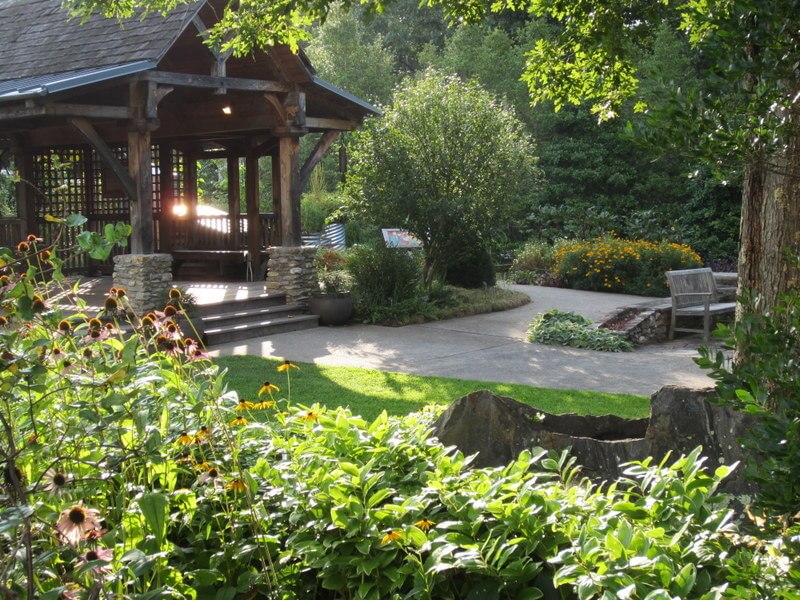 Consider a Water Feature
If you want a water feature, a simple recycling fountain can add the white noise of splashing you need to drown out the drone of street sounds. A bowl of goldfish in a shady nook, a tub filled with hardy water lilies, or a narrow stream bubbling along a garden path are miniature projects that embellish your small landscape.
Maximize Space
Utilize every square inch. Garden all the way to the front curb. If the only sunny spot for your bush tomatoes is at the mailbox, plant them there surrounded by purple basil, and then run a cucumber up the post for salads. Train decorative vines up the house or espalier small trees against the foundation. Fill your patio with containers. Hang baskets from the eaves. Window boxes and deck-railing planters give you even more room to grow. Ensure container and small-space gardening success with a mix that will save you watering time and worry, such as Black Gold® Waterhold Potting Soil (with Resilience™).
When your lot is long and narrow, try staggering your vertical lines from trees, structures, and statuary to create mystery. Your goal should be to screen parts of the landscape so that a visitor cannot see the entire garden upon first arrival. Curved walkways, prominent screens of evergreens, and sections of fencing increase the adventure of discovery of what awaits.
Depending on your neighborhood covenants, you may or may not be able to fence off your property. If you can fence, choose a style that will complement the house and still do what you need. As the old adage goes, "Good fences make good neighbors."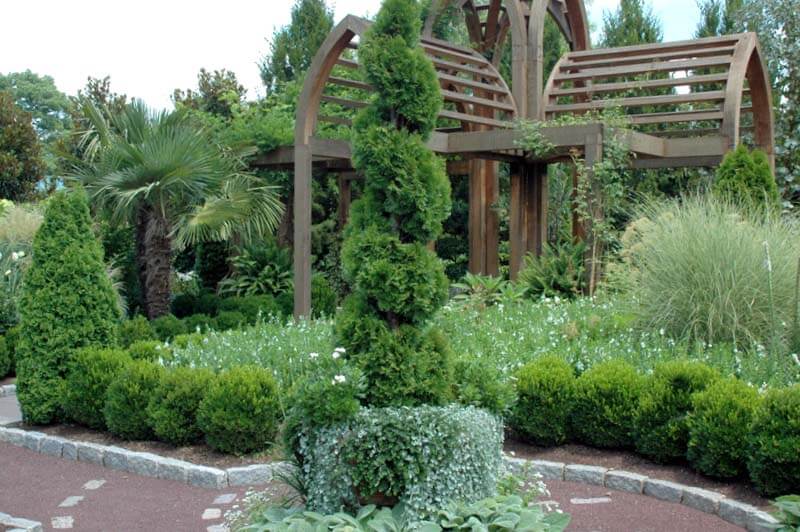 Consider the View
Do your neighbors have a spectacular specimen tree, water feature, or garden view that you would enjoy seeing every day? This principle of "borrowed view" will create the illusion of enlarging your property by extending the line of sight into the landscape beyond. In this situation, you would not want to totally screen your property. A break in the hedge or a window in the fence may be what you need.
A few tricks of perspective will allow the garden to appear larger than it really is. Make your walkways wider as you enter the garden, then narrow the path toward the end to create the illusion of depth. Use broad-leaved plants close to the entrance, then scale down foliage size through the landscape until your tiniest leaves are at the back of the property.
Placing a landscape on a diagonal line adds interest. Varied levels with a series of stairs in the landscape can create the feeling of greater distance traveled. Try a folly at the end of a path that looks like a doorway into another garden when it is really a mirror reflecting your own garden.
For depth, use colors that recede, like blues and purples, not only in your flowers, but also in your painted hardscaping and seating. To make an unsightly item disappear, paint it flat black or dark brown, if in a mulched bed, or deep forest green, if around evergreen plantings. On the other hand, if you want to brighten a dark corner of the garden, a wash of warm bright color or white paint will definitely draw attention to that area.
The advantage of gardening in a small space is that you will probably spend less money than landscaping a large property, but every decision will have a big impact. Each corner of the property will be closely examined. Your plants must be carefully chosen. Attention to detail is critical. Keep it simple.