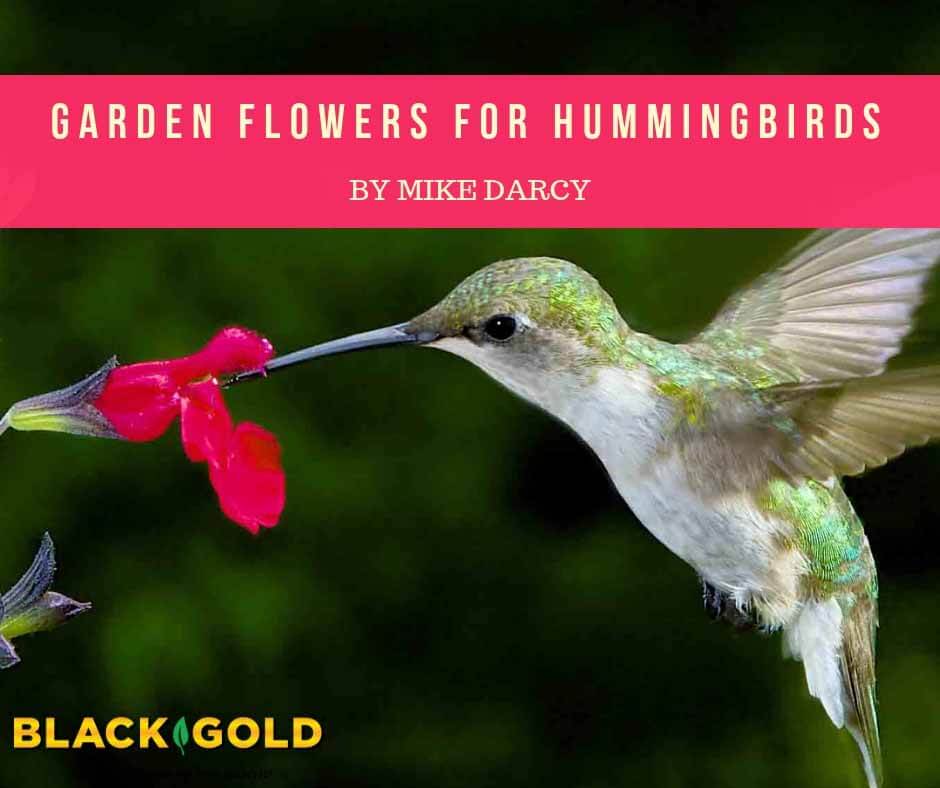 If there was one pollinator I would like to attract to my garden, it would be the hummingbird. It is such a fascinating bird to watch as it zooms from flower to flower and reveals its characteristic of being quite territorial. For many years, I have planted containers of Salvia 'Black & Blue' on our deck because this plant is a hummingbird magnet. Several years ago I tried Salvia 'Amistad', which is more purple than 'Black & Blue', and performed equally as well.
Salvia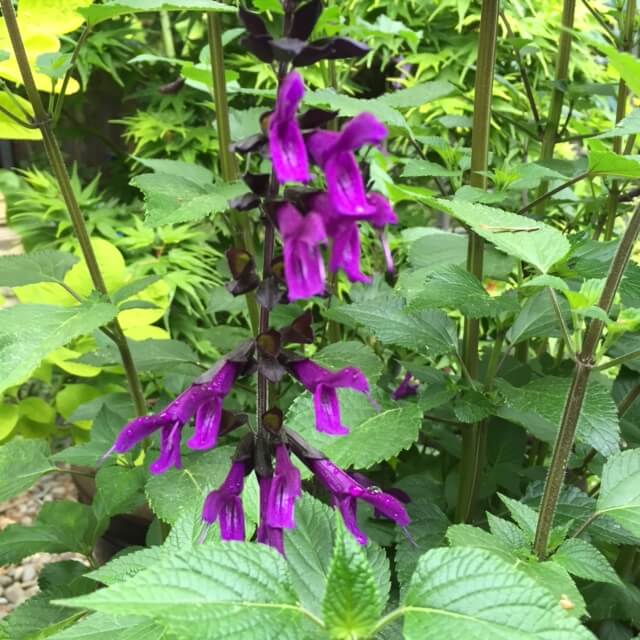 So, in the first week of May, I purchased a mixture of Salvia as well as other plants that I have learned attract these little birds. My first step was removing the soil in the containers from last year and adding new. I have found that it is much better to start my containers with fresh potting soil, and I have found a good, effective way to use the old potting soil is to spread it on established garden beds. My potting soil of choice is Black Gold Natural & Organic Potting Soil. It contains perlite and pumice to provide good drainage and has rich organic matter to ensure that the pot does not dry out too quickly in the summer heat.
I also like to mix organic fertilizer into the soil. Usually, I use blood meal and mix it with some cottonseed meal. Using fertilizer at the time of planting helps the plants get off to a good start. Most organic fertilizers tend to be slow release, but blood meal is quite fast acting and can be used by the plant fairly quickly after application. The cottonseed meal is a slower release fertilizer, and combining the two provides both a fast and slow release of nutrients. When working with any soil and chemicals, whether organic or not, it is wise to always wear gloves.
Bonfire Begonia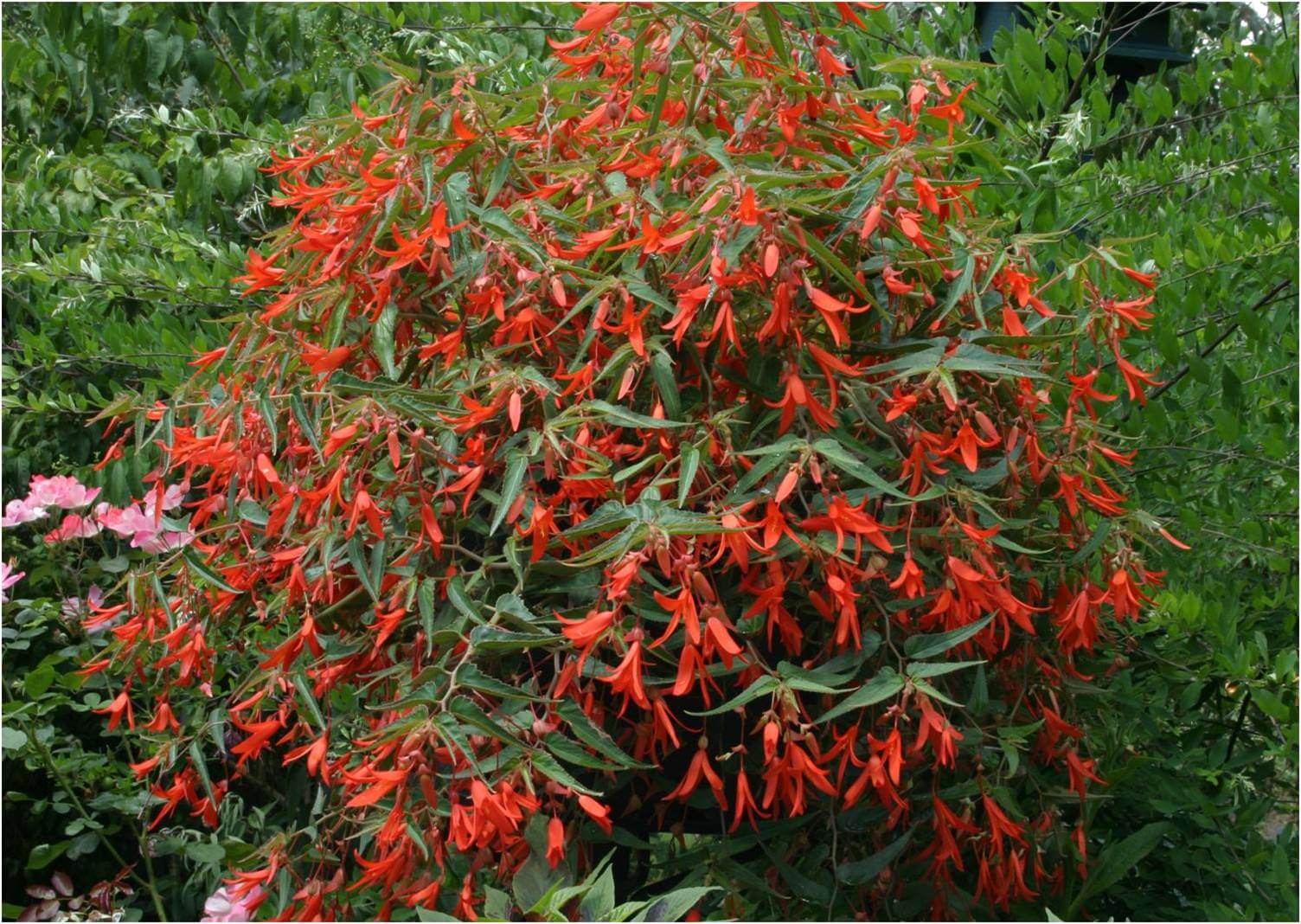 While most salvias are excellent plants for attracting hummingbirds, there are many other hummingbird plants, most bearing red or orange flowers. Another particular favorite is Begonia 'Bonfire'. I grow it in a deck basket where it is more exposed to wind and sun. In the past, I would have considered begonias rather fussy to grow and needing shade, but the orange-red-flowered 'Bonfire' is an exception. The plant is in sun most of the day and thrives. It blooms all summer until cool weather arrives. Hummingbirds gravitate toward this plant just like they do salvias. Since this plant is more exposed to the elements, I use Black Gold Cocoblend Potting Soil, which contains moisture-retentive coco coir.
Cuphea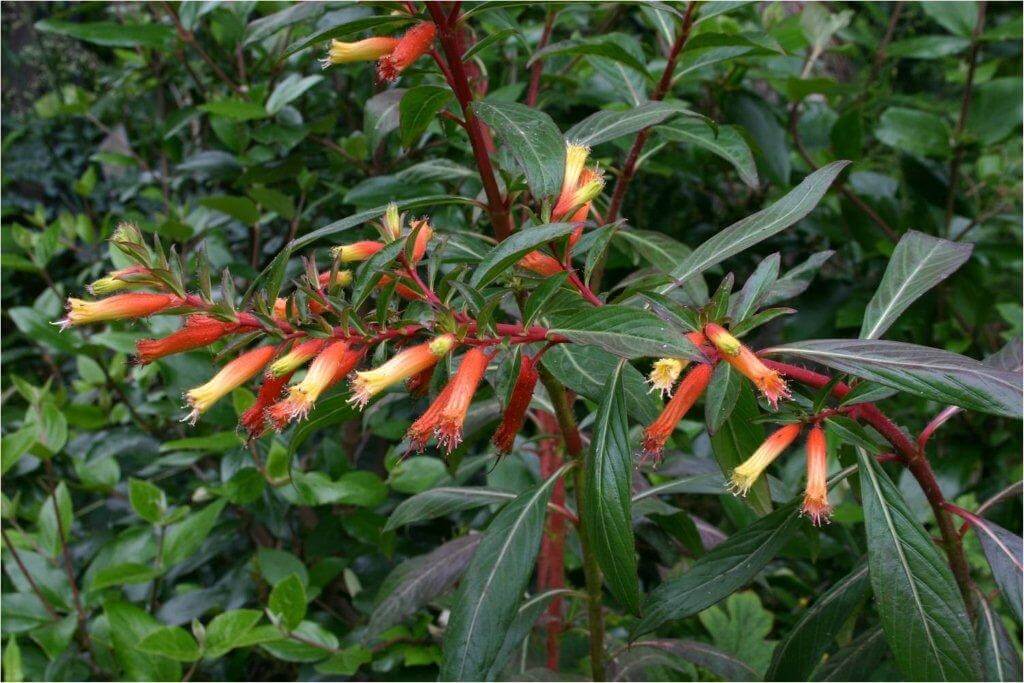 Another hummingbird favorite is the sun-tolerant Cuphea. Its flower resembles a mini fuchsia. Last summer I grew Cuphea micropetala in very hot, full sun and it bloomed continuously all summer.
Do some experiments in your own garden to see which flowers are most attractive to hummingbirds. We enjoy having several containers of hummingbird favorites on our deck, so we can enjoy watching them in the evening. We also enjoy their flower food sources. When attracting any birds, be sure to also have a source of water for them. If you are fortunate, you might even find them nesting in a nearby tree or shrub.