About Black Gold
Since 1985, Black Gold® brand potting soils and garden amendments have been available at fine garden centers and have gained a loyal customer following nationwide. All Black Gold® products are professionally formulated to ensure gardening success, and many have been certified by the Mulch & Soil Council, which assures they are made from the highest quality ingredients. It also boasts a broad line of natural and organic gardening products that are listed by the Organic Materials Review Institute (OMRI) and approved for organic gardening.
The parent company of Black Gold® is Sun Gro Horticulture, a world-class company specializing in both professional and retail growing mixes and fertilizers. In fact, Sun Gro has been a leading producer of quality products for the nation's top 100 commercial growers, so you can feel confident its retail brands meet the same exceptional standards.
The brand of choice for gardeners, Black Gold®, is now available throughout the United States and offers one of the most complete selections of mixes, amendments, and fertilizers to fit any gardening project.
Find out more about Sun Gro's exciting and storied history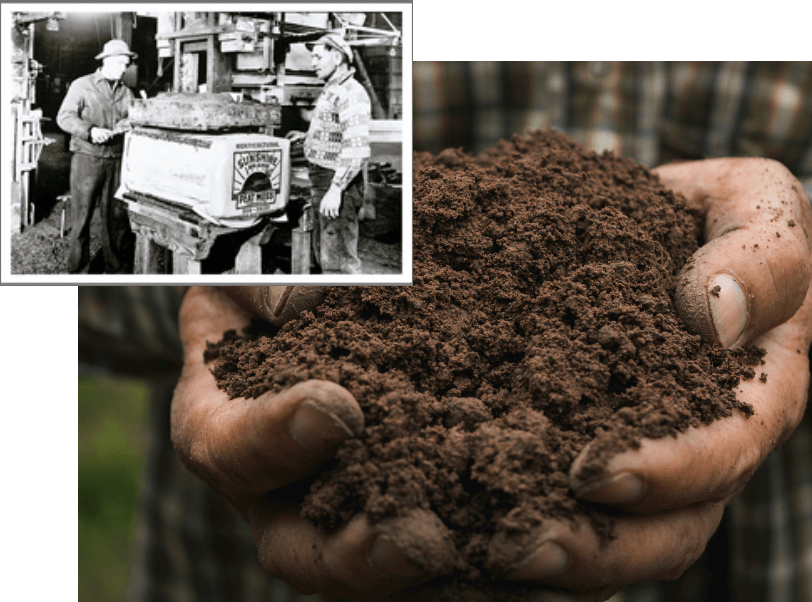 Black Gold has a Proud History
Since its inception in 1985, Black Gold has become one of North America's most respected names in growing products. From its humble beginnings in Hubbard, Oregon to being a national brand, Black Gold has come a long way!
1980s

1985

– Black Gold starts to be produced by the MJR Company in Hubbard, Oregon.

1989

– The MJR Company and Sure Grow merge to form Black Gold Inc.

1990s

1995

– Black Gold Inc. buys a production facility in Fillmore, UT to broaden its sales in the Intermountain West.

1996

– Black Gold merges with Lakeland Peat Moss Ltd., an Alberta peat moss company, which forms Pacific Soil.

1998

– Pacific Soil is purchased by Sun Gro Horticulture.

2000s

2001

– The first Black Gold products listed by OMRI, a cutting edge move aimed to give customers confidence in their organic purchasing.

2003

– Black Gold Cocoblend is launched, a unique potting soil made with peat moss and coir, for use in outdoor containers and baskets.

2005

– Black Gold Soil Conditioner/Garden Amendment is launched in the Pacific Northwest.

2007

– Sun Gro buys production facilities in California.
– Black Gold All Purpose becomes Black Gold All Purpose with CRF.
– Black Gold All Organic becomes Natural & Organic; Cocoblend becomes Waterhold Cocoblend.

2008

– Black Gold Fertilizer product line is available to consumers.
– Black Gold begins to be manufactured from Sun Gro's Sacramento and McFarland, California production facilities.

2009

– Black Gold Soil Conditioner available from all Western US plants.

2010s

2010

– Black Gold now available in Alberta, British Columbia, Illinois, Oklahoma, and Texas.

2011

– Black Gold now available nationwide in the US.
– Black Gold begins to be manufactured at Sun Gro's Elizabeth City, NC; Pine Bluff, AR; Quincy, MI; McCormick, SC; and Orlando, FD production facilities.
Black Gold is a retail brand of Sun Gro Horticulture.