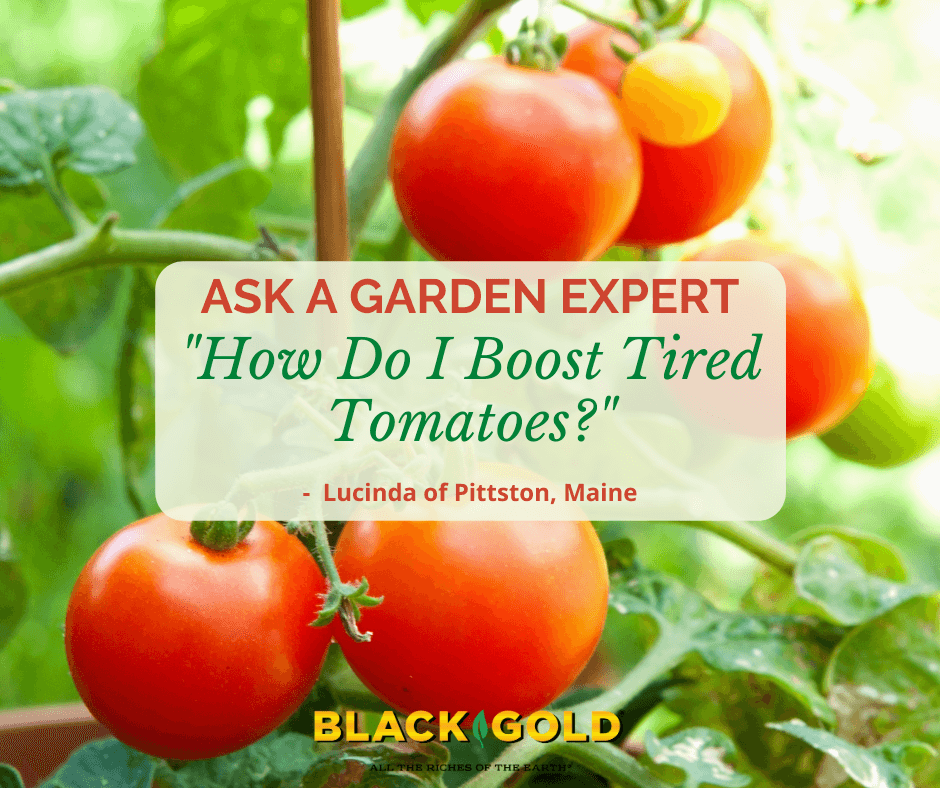 "Last year my tomatoes struggled a lot. I think my soil might be tired. Should I rotate spots or should I fortify the soil? Thank you." Question from Lucinda of Pittston, Maine
Answer: Tomatoes must be rotated on a three-year cycle for best performance, especially if they have experienced diseases. They are heavy feeders, experience lots of soil-borne diseases that can carry over in the soil from year to year, and root-knot nematodes are common pests that lower production and can live in the soil from year to year. Rotation fixes all of these problems. I recommend rotating tomatoes with soil-fortifying crops, such as peas and beans, which naturally add nitrogen to the soil. Tomatoes take up lots of nitrogen and fertilizer!
From there, I also suggest that you try short-season varieties adapted to northern climates. You can find several listed in the first article below.
Happy tomato growing!
Jessie Keith
Black Gold Horticulturist