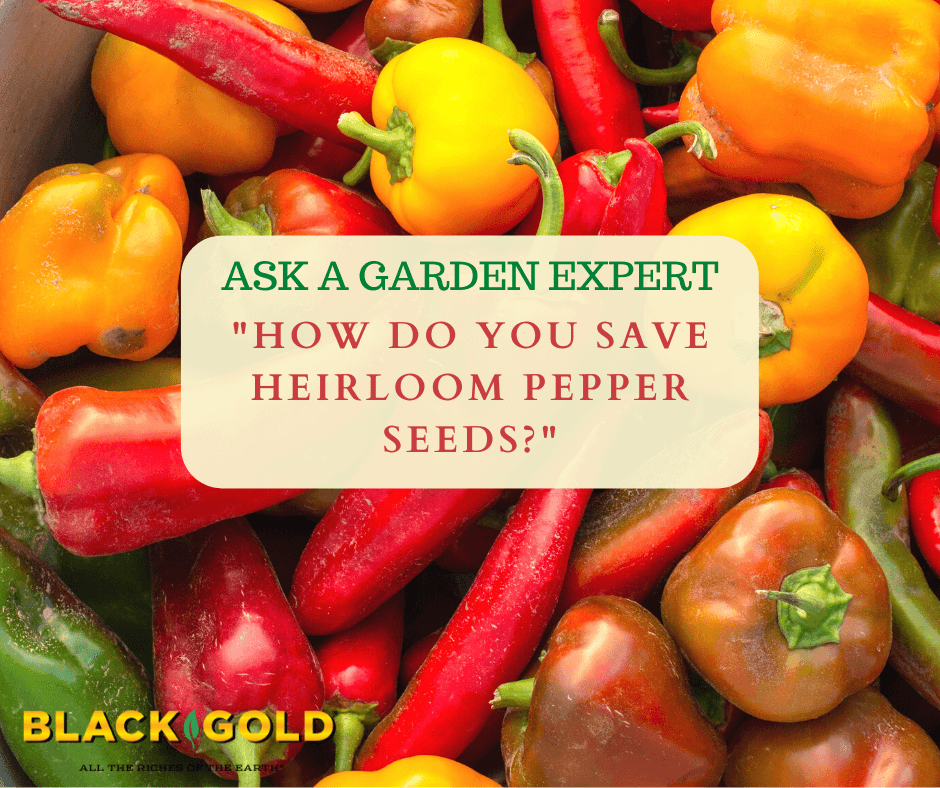 "I would love advice on saving seeds off of heirloom bell peppers." Question from Shelby of Greenleaf, Idaho
Dear Shelby,
You are in luck! Peppers are some of the easiest seeds to save because they are dry, rather than fleshy, fruits with open interiors. What is important is waiting until the fruits are ripe to harvest the seeds. Green peppers have immature seeds that will not germinate. Once the fruits are fully colored and ripe, the seeds will be ripe.
Collect the seeds, place them in a labeled packet, and store them in a cool dry place through winter. I generally start my peppers in late winter or spring, at least eight weeks before the last frost date.
Please watch the video below for tips about how to grow peppers organically!
Happy gardening,
Jessie Keith
Black Gold Horticulturist