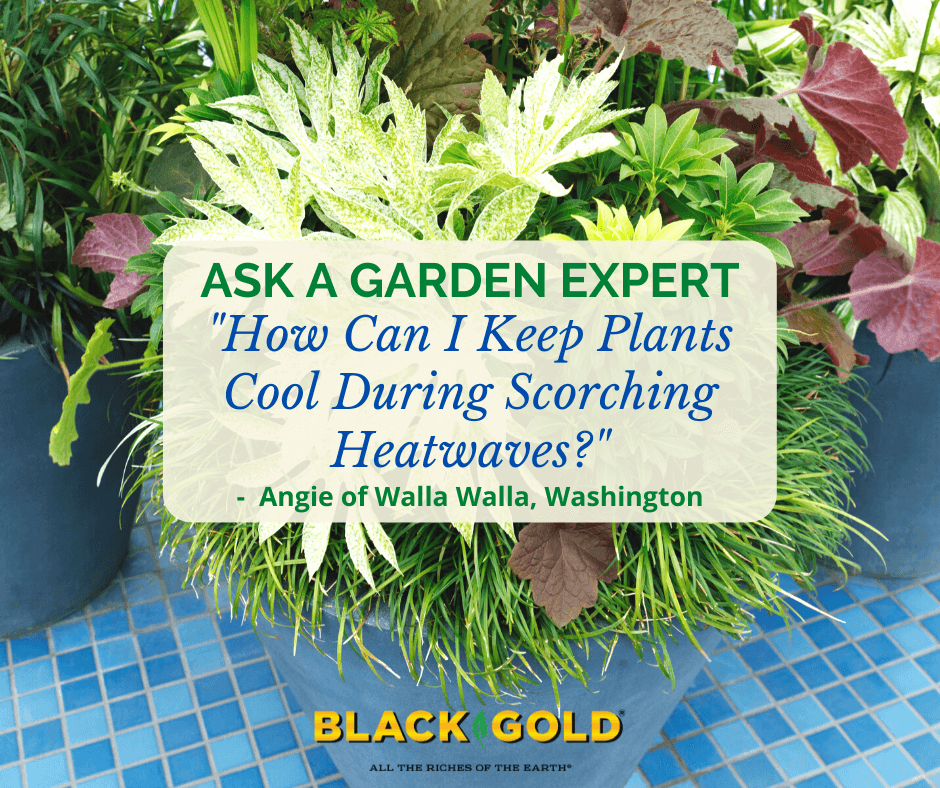 "It has been hotter than it's ever been on record. How can I protect my plants from the severe heat?" Angie of Walla Walla, Washington
Answer: It's scary when you live in an area that typically has mild summer temperatures, and you unexpectedly experience super high heat. Your tender plants are as used to it as you are, which means they're going to struggle. From what I have read, your average June temperatures have highs around 80 degrees F. Being faced with temperatures well over 100 and even 110 degrees F must be really awful. Here are some ways to help protect your plants, especially those that are less heat tolerant. Specimens planted in full sunlight during the hottest times of the day (around 2:00 pm to 4:00 pm) need the most protection.
Four Ways to Cool Plants in High Heat
Irrigate plants very well in the early morning. If temperatures exceed 100 degrees F, water again in the evening after the sun has fallen.
Protect plants that are in full sunlight with floating row covers fitted with white shade cloth. These covers are easily placed over plants and removed. You can also simply purchase shade cloth and drape it over highly exposed plants. Both methods help. Gardeners in your area have also informed me that they have been moving patio umbrellas around their yards to shade their most prized plants. (One even said that her neighbor did not, and it resulted in some substantially fried rhododendrons and hostas.)
Move containers into shaded areas or indoors during the most dangerous heat and water twice daily.
Opt for lightweight, light-colored mulches. A cooling layer of straw around vegetable roots will really protect plants from heat, and long-fibered sphagnum peat moss makes a good, cooling cover for shade beds and containers. (Click here to learn about more mulch options.)
I also want to note that pets and wildlife also feel the stress. Leave water out for the animals and keep your pets from going outdoors for extended periods of time and walking on hot surfaces (grass only!). I also recommend that you read the following two garden articles for more helpful tips.
Stay cool and happy gardening,
Jessie Keith
Black Gold Horticulturist