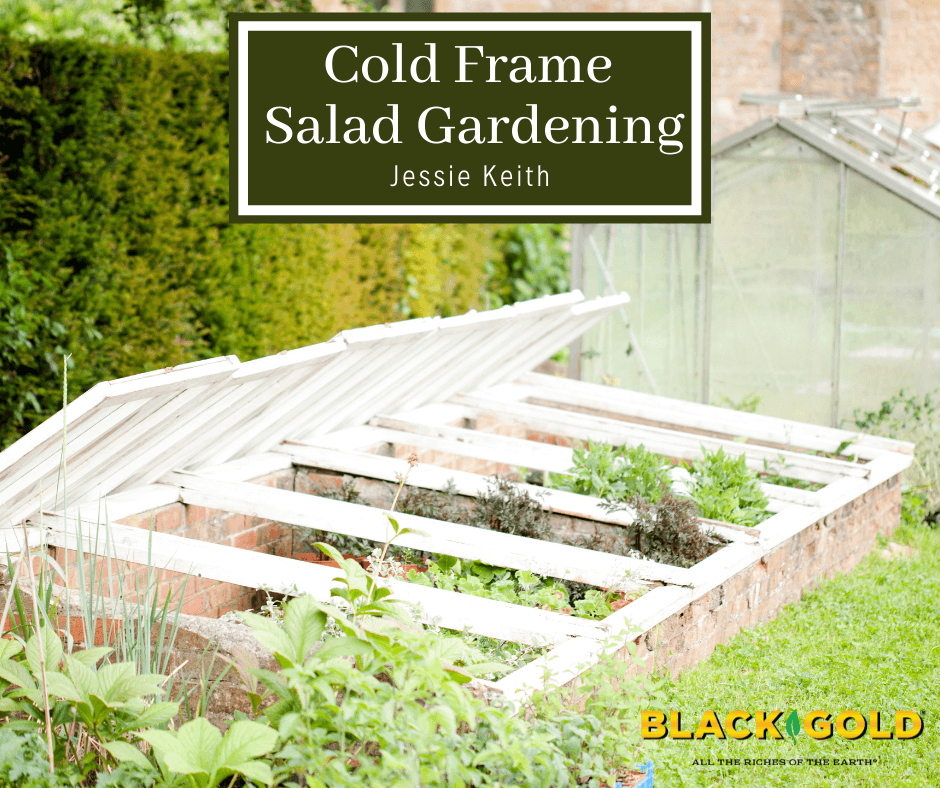 Garden-fresh eating does not have to end in the fall. The onset of chilly weather means it's time to enjoy cold-frame salad gardens filled with easy, cool-season greens, root vegetables, and annual herbs. These crops are fast to germinate and grow, and they will tolerate serious cold weather if your frame garden is properly placed, prepared, and maintained.
What is a Cold Frame?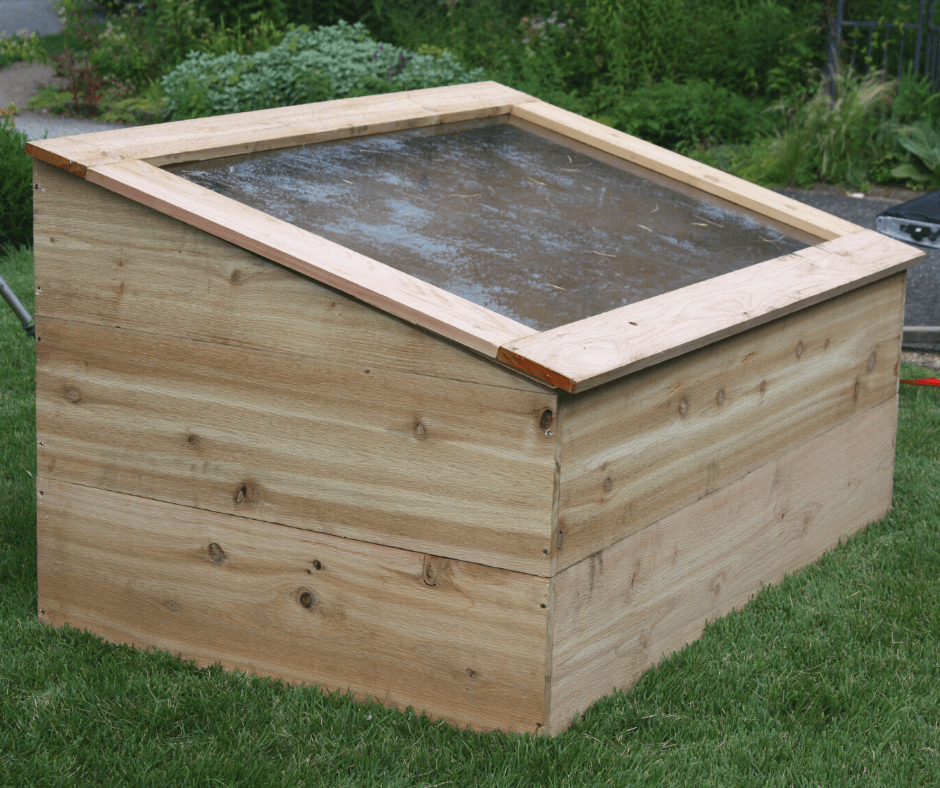 A cold frame is a cross between a raised bed and a small, sunken, covered greenhouse. It is lowered into the ground to reduce winter freezing of cold-tolerant greens, herbs, and root vegetables. Most cold frames are designed with sturdy sides of either wood, stone, or brick, and they are topped with framed glass or plexiglass lids that can be lifted on unseasonably warm fall and winter days.
Cold frames were first popularized in Europe, where winter growing conditions are generally mild, but they are also useful for American gardeners. You can build your own cold frame or purchase a premade one. Building your own has its advantages because you can create something more for less, if you know what you are doing. For a great step-by-step building guide, please click here to read this article that I co-wrote with biologist and builder John Everard for Wilder Quarterly in 2012. John created a very useful design that can be sunk into the ground in our USDA Hardiness Zone 7 area.
Cold Frame Siting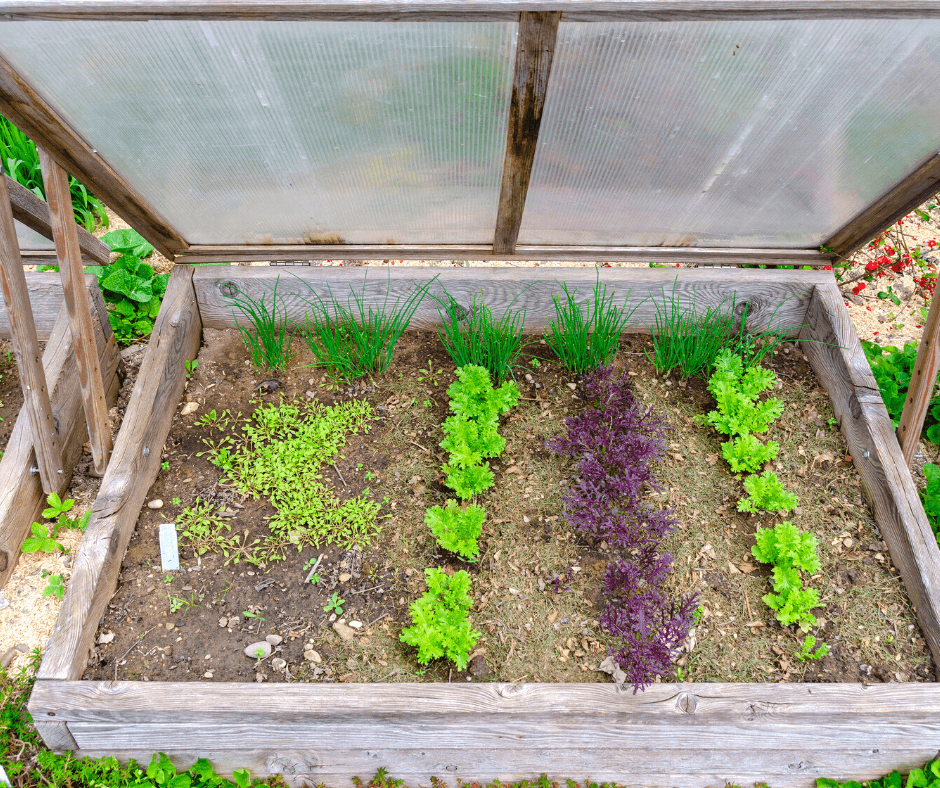 All cold frames should be placed in a somewhat elevated location with full sun and soil that drains well–standing water and vegetable cultivation do not go hand in hand. Some steps regarding cold-frame gardening depend on one's location and climate. In the north, a cold frame should be placed in a sunny, south-facing spot close to the home. If you can, sink the frame a few inches below the soil level. The reflective heat from the home will provide a little extra winter protection, the south-facing sun will help heat the cold frame all winter long, and the added depth will reduce the chances of freezing on cold nights. Further south, you can choose a spot away from the home, and sinking the frame is not necessary. No matter where you live, be sure to be watchful of your cold frame on uncommonly warm winter days. Prop the tops open during the day to keep the internal temperature from getting too hot and stressing your greens.
Cold Frame Soil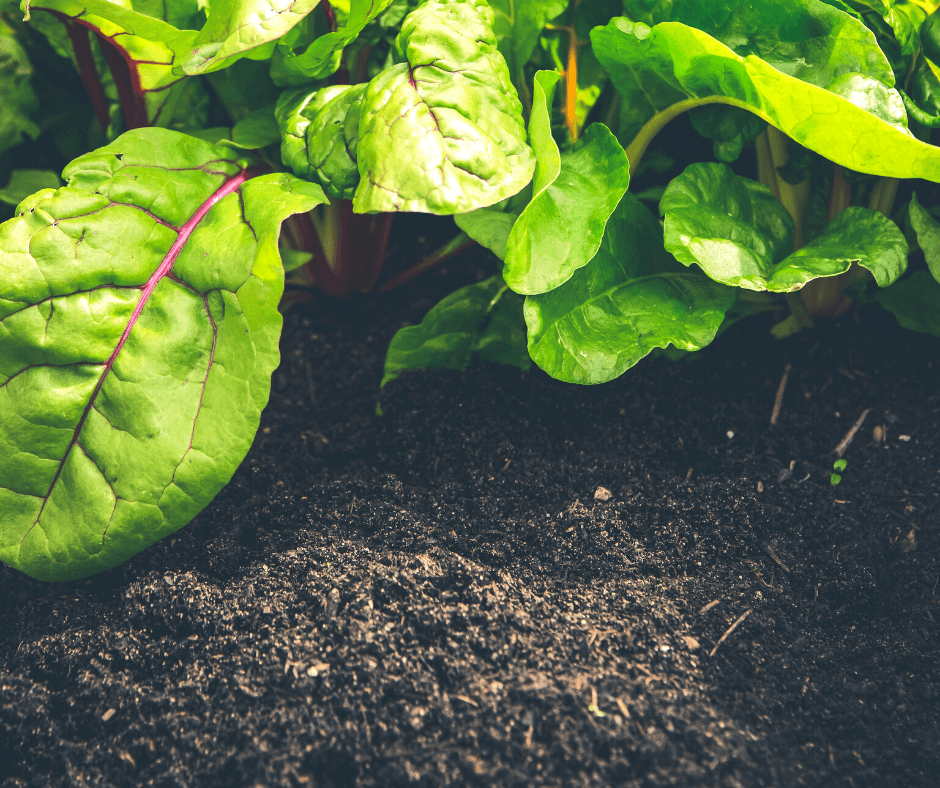 Dark, lofty, highly amended soil that holds water well will yield the best vegetables. Start by amending the ground soil in the frame with good compost, like Black Gold Natural & Organic Garden Compost Blend. A 1:2 ratio of soil to compost is recommended, especially if the soil is high in clay or sand. Another option is to fill the bed with Black Gold Natural & Organic Raised Bed and Planting Mix. Adding a layer of compost as a protective mulch is also important and can serve as further insulation. (Click here to learn more about creating the best soil for raised beds.)
Cold Frame Salad Crops

It is essential to grow cool-season, frost-resistant crops. These are largely cool-season greens, herbs, and root crops. There are lots of greens for the job such as mâche, kale, lettuce, mizuna, spinach, and Swiss chard. Any lettuce will do, but small, fast varieties are most favorable. Salanova baby lettuces (55 days from seed) produce sweet and crunchy heads of green and purple very quickly, and the looseleaf lettuce Baby Leaf Mix is a reliable cut-and-come-again mix. Spinach thrives in cool weather and may have smooth or savoyed (puckered) leaves. I recommend both the 1925 heirloom 'Bloomsdale', which has large, savoyed leaves and is slower to bolt than most, and the smooth-leaved 'Corvair', which is resistant to the fungal disease, downy mildew. Arugula cultivars vary in leaf shape, color and heat. The popular 'Wasabi' is an easy-to-grow selection with leaves that truly taste like hot wasabi, and the newer 'Dragon's Tongue' is a visually pretty, finely cut variant with purple-red venation.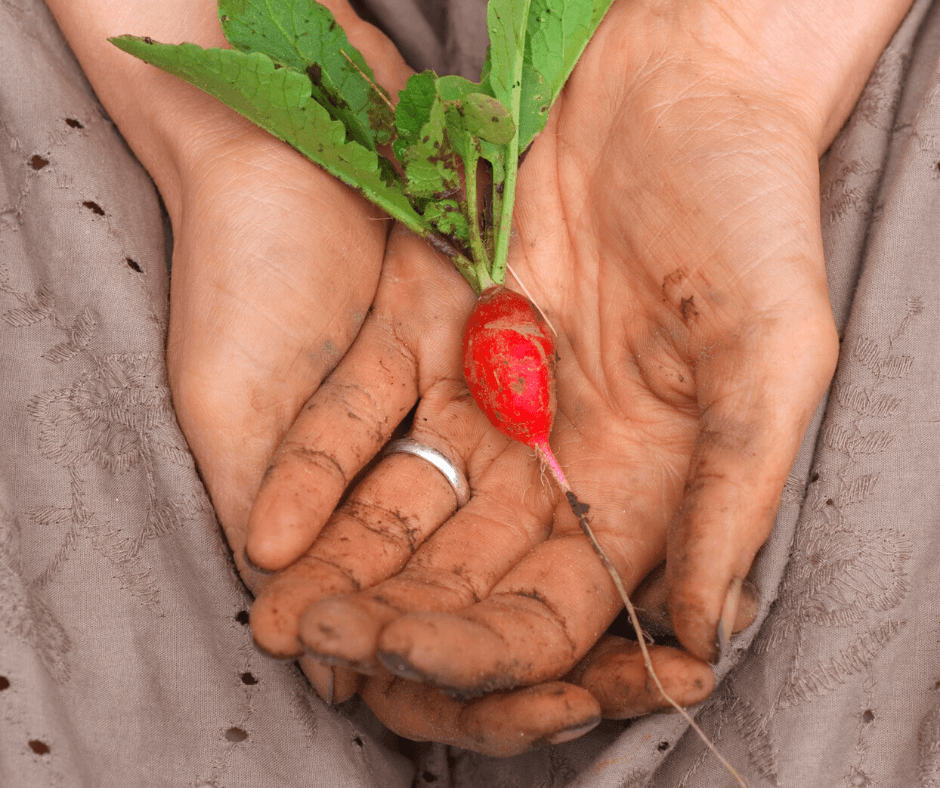 The best root crops include winter carrots and radishes. Radishes are by far the fastest, and my favorite variety for crisp, sweet flavor is the French breakfast radish D'Avignon. Click the following link to learn more about growing winter root crops and click this link to learn more about growing cool-season greens.
For delicate cool-season herbs, try cilantro, dill, and parsley. Cilantro likes it cool and may produce leaves throughout winter. When the weather heats up, it will produce starts stems of white flowers and bulbous seed heads that can be dried and crushed to make the spice coriander. Dill will bear ferny leaves that taste great in salads, spreads, and fish dishes. Lush clumps of curly or flatleaf parsley will also flourish in cold frames all winter long.
All of these plants can be directly sown into the frame from seed. They sprout fastest in the fall when germination temperatures are more moderate–between 70 and 40 degrees F. Some need to be sown on the soil surface, particularly the small seeds of lettuce, which need light to germinate. At sowing time, start by wetting the soil, and then gently sow and pat the seeds down. Follow up with a little more water to wet the seeds. Be sure to label all seed rows with labels showing the plant names and sowing dates.

Harvest salad leaves, herbs, and roots as needed through winter–I tend to use shears to trim off what I need on a given day. By early spring, the cold frame garden will begin to look tired. Feel free to clean it out and begin planting new vegetables for spring.