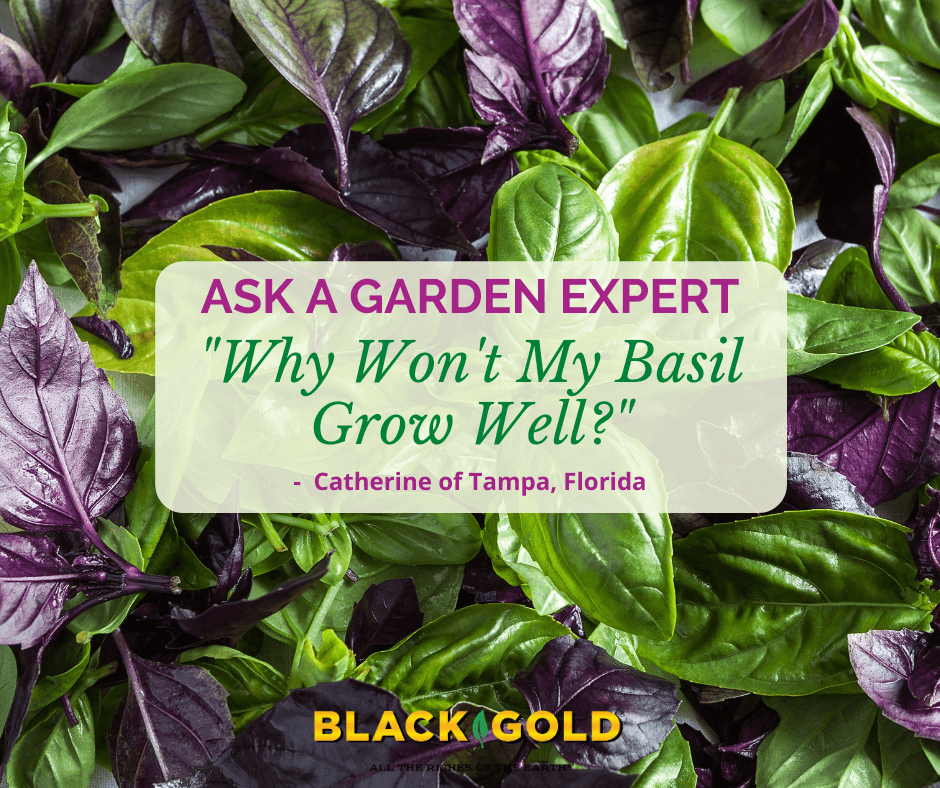 "My basil always is short and flowers.  It is in full sun, and I suspect it's too much sun.  I would like lots of succulent leaves, but the leaves are small and thin 🙁  How many hours of direct sun is enough? or maybe I should move it to part shade?" Question from Catherine of Tampa, Florida
Answer: Basil needs just a few things to really grow well. These are.
Well-drained, fertile soil with a neutral pH
Full sun (6 hours or more)
Average water
Fertilizer for vegetables and herbs (follow product instructions)
Regular deadheading to keep it from flowering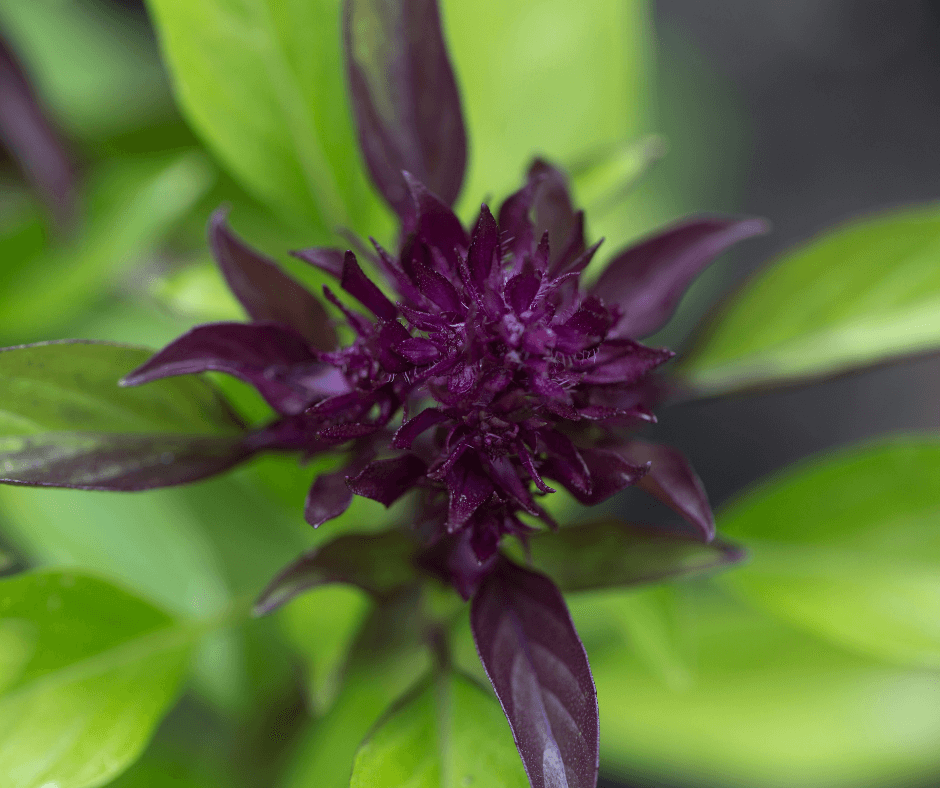 Check your soil and make sure that it is porous and fertile. Amending your herb garden with Black Gold Garden Compost Blend will certainly improve its texture and quality.
There are some basils that have been bred to refrain from flowering while producing non-stop flavorful leaves. Proven Winners Amazel Basil and the tall, gorgeous, variegated Pesto Perpetuo Basil are two excellent varieties that are sure to perform beautifully and DO NOT FLOWER. I also recommend that you try Thai basil, which is pretty, tasty, and very heat tolerant. 'Cardinal' is a super beautiful variety that I am growing this year. You can let Thai basil flower with no ill effect. Its purplish-red flowers are fantastic and delicious!
Happy gardening,
Jessie Keith
Black Gold Horticulturist