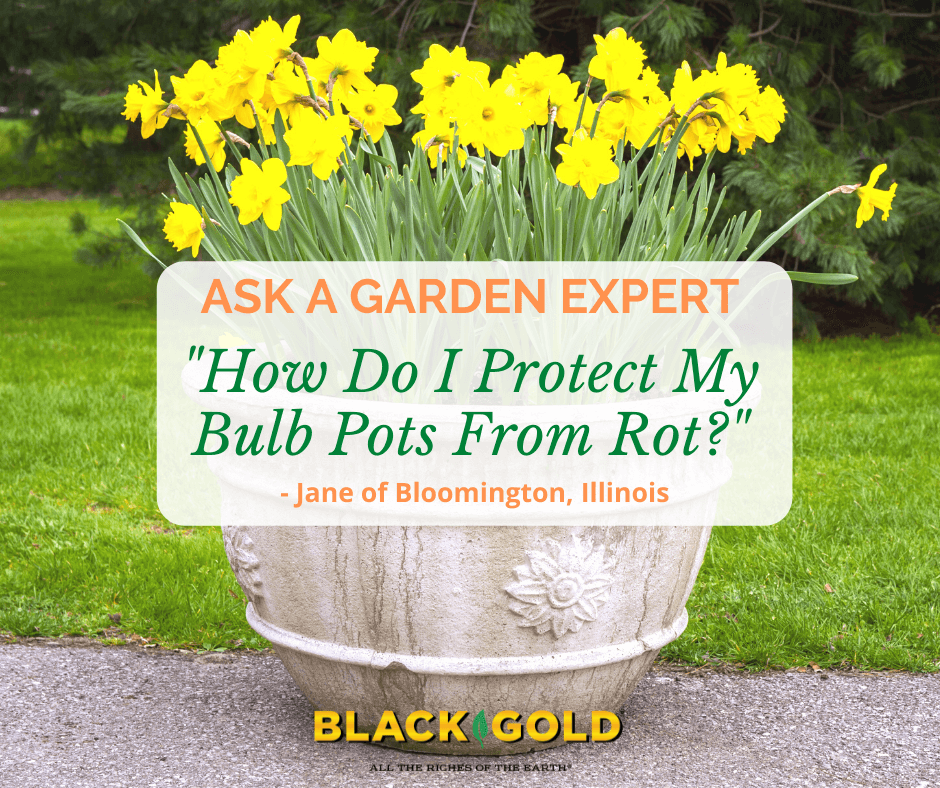 "I tried planting bulbs (crocus, daffodils, tulips, and iris) in pots this year. They were well mulched and gathered in a warmer area of the garden near the house. Nothing came up! After investigating, it appears they became too wet and froze. The pots have great drainage. Any suggestions for next year will be greatly appreciated. Thank you!" Question from Jane of Bloomington, Illinois
Answer: Bulbs are adapted somewhat to freezing and thawing, but if they get too wet, they are prone to rotting, especially when temperatures are mild in fall and spring. There are several things that you can do to protect them from excess winter water. The easiest way is to simply store the pots under a patio or protective eave. You can also add more amendments, like Black Gold Perlite, to encourage faster drainage, but overhead cover gives one a bit more control. On the flip side, there is always a chance that they may become too dry under cover, so intermittent watering from fall to spring is recommended.
It is also advisable to protect your tulip and crocus bulbs/corms from rodents that enjoy munching on them in the winter months when food is scarce. Applying some repellent granules around the bulbs at planting time will help. From there, I recommend that you read Mike Darcy's excellent article about creating layered bulb pots in the fall (click here to read).
Happy gardening,
Jessie Keith
Black Gold Horticulturist