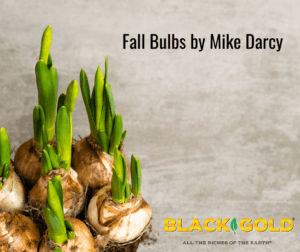 I think that it is fun to deviate and plant some bulbs that, perhaps, are new to you. Here are a few suggestions.
Relatives of the edible onion, Ornamental Alliums can make a beautiful showing in the early to mid-summer garden. The flowers usually appear in clusters on bare stems. There are many different sizes to choose from with some only getting 6 inches in height with others reaching 5 feet or more. Usually, the flowers are shades of blue but there are some pink and white forms. 'Lavender Bubbles' is a small compact type that would fit into most garden settings.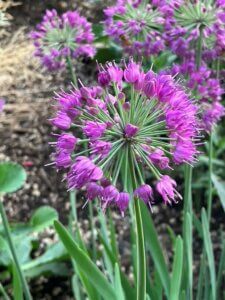 Galanthus (Snowdrops) are among the first of spring bulbs to bloom. Their nodding, white, bell-shaped flowers are a signal that spring will soon be here. These are ideal for planting in rock gardens, under flowering shrubs, or to grow in pots. I have found that they like a little bit of shade or filtered sunlight. Galanthus 'Flora Pleno' has a double layer of white flower petals that are tipped green.
When we think of daffodils, we usually think of the yellow flowering trumpet type. The trumpet types are very easy to grow and tend to naturalize much more so than tulips. Technically all daffodils are Narcissus', but we usually refer to the trumpet type as daffodil. The selection 'Julie Jane' has a very unique flower form and is ideal in a pot.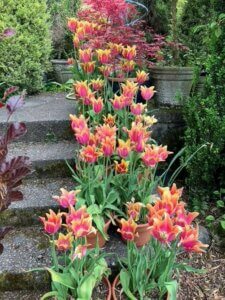 If you don't mind waiting a few years, and your garden has the space and the right conditions, and if you want to make a spectacular statement with summer flowering bulbs, Cardiocrinum giganteum, (Giant Lily), might be the plant for you. This is sometimes referred to as the Giant Himalayan Lily, and with good reason. Even though it might take it 5+ years to bloom, depending on the size of the bulb, it is well worth the wait. The flowering stem can reach 8 feet or more in height with 20+ fragrant flowers on a single stem. This bulb prefers a light shady location, a woodland setting could be ideal, and a soil rich in humus. Black Gold® Natural & Organic Garden Compost Blend would be a good addition at planting time.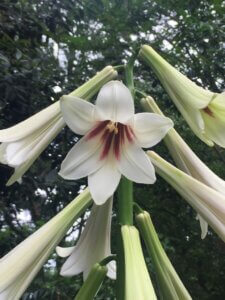 It seems as though the selection of fall bulbs expands every year and garden centers are offering more choices. That is good news for gardeners. If you have a special bulb you are looking for, buy early. With supply and transportation issues, garden centers do not always have an option to reorder. Think 'out of the box' when planting and don't limit yourself to only planting in rows. Plant bulbs in mass plantings or groups. The reward in the spring will be worth it!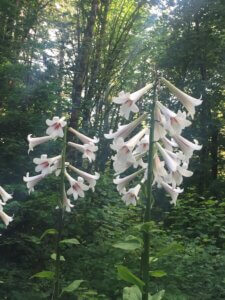 About Mike Darcy
---