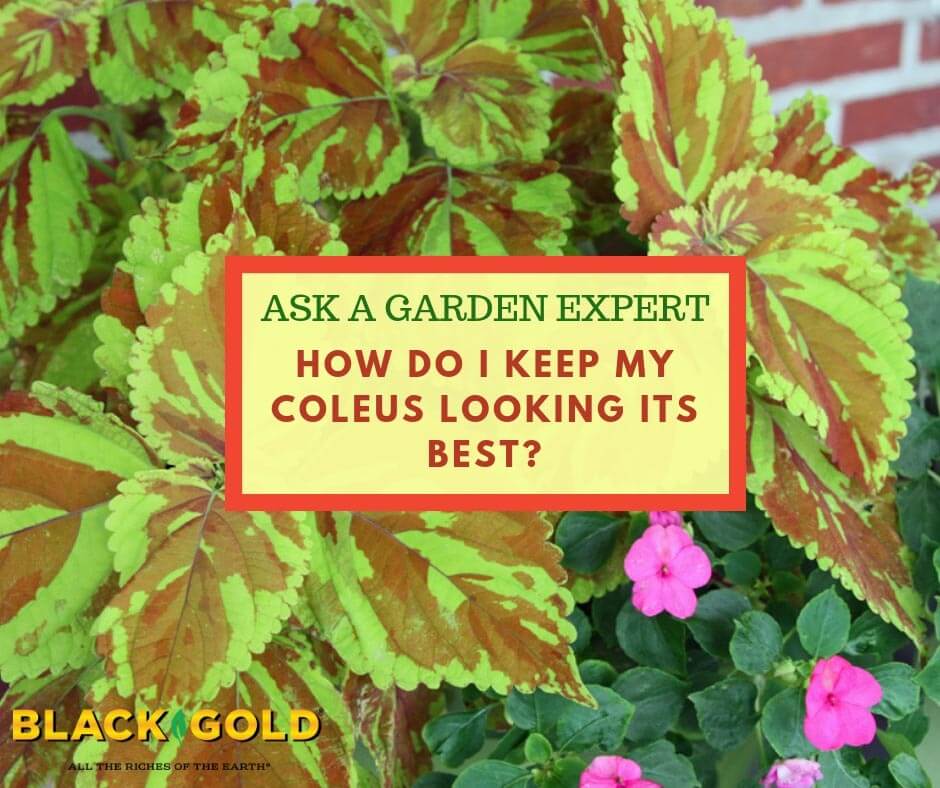 "I always grow coleus in containers in the summer.  They are beautiful and usually do wonderfully well. This year I have wide-leaf coleus in my large, rectangular containers.  I have two questions.  1) How often do you recommend fertilizing them?  2) They are producing large purple flowers.  Should I clip the flowers to make the plant grow better, or is it okay to leave the flowers alone to enjoy their beauty?  Many thanks for the help!" Question from Diane of Neward, Ohio
Answer: Coleus are truly foliar plants. Their wands of lavender-blue flowers can be appealing, but if you allow the plants to flower and set seed, the leaves will wane and become smaller and less robust and beautiful. This is because the plants are putting energy into flower and seed production rather than leaf growth. For this reason, gardeners must deadhead coleus plants to keep their foliage looking lush and lovely. Simply pinch off all of the buds as you see them to stop flowering.
Nitrogen is the chief nutrient that encourages healthy foliar growth. To encourage leafier growth, choose a fertilizer that is high in nitrogen, such as Foliage Pro.  Follow the manufacturer's instructions for feeding, because feeding times differ from product to product. You will also get less flowering if you grow your coleus in full to partial shade.
It also pays to use a quality potting mix or garden amendment that's rich in organic matter and has a boost of fertilizer. I recommend Black Gold® All Purpose Potting Mix for potted specimens and Black Gold® Garden Soil for in-ground plantings.
I hope that these tips help and keep your coleus looking their best this season! As an aside, the image above is one of my container coleus plants, which has been pinched back and kept in partial shade to encourage super lush foliage!
Happy gardening,
Jessie Keith