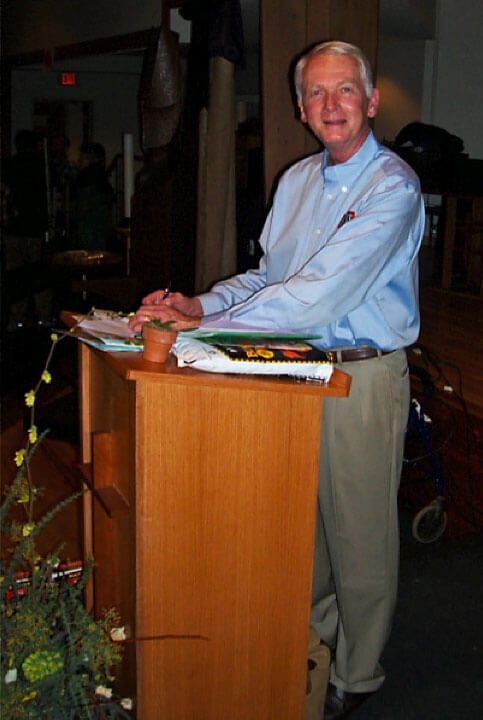 The 11th Annual KXL Plant Nerd Night was a huge success!
Since the beginning, 11 years ago, Black Gold has been a sponsor. This event heralds spring and brought out over 600 avid gardeners, some arriving nearly three hours before the doors opened. Those early birds brought their own chairs and coffee and had a good time visiting with others as they waited in line.
Six specialty nurseries presented some of their new plants as well as old favorites in twelve-minute PowerPoint presentations. The six presenters this year were Xera Plants, Skagit Gardens, Joy Creek Nursery, Petal Heads, Gossler Farms Nursery, and Wild Ginger Farm. Entertainment was provided by the Chorus of the Goddess Flora which takes popular songs and changes the words (written by Linda Beutler) into something garden related. It creates lots of laughs!
The event was hosted my KXL's Mike Darcy and not only provides gardeners with new information about plants, but also allows them to buy plants from the presenters. There were door prizes galore and an overall fun evening was had by all!
Check out the KXL Community Calendar page for more info.
KXL 11th ANNUAL PLANT NERD NIGHT
When: Friday, March 9th, 2012, 7pm
Where: Lake Bible Church
4565 Carman Drive
Lake Oswego, OR 97035
This year's presenters included:
Xera Plants
Gossler Farms Nursery
Joy Creek Nursery
Skagit Gardens
Wild Ginger Farm
Petal Heads