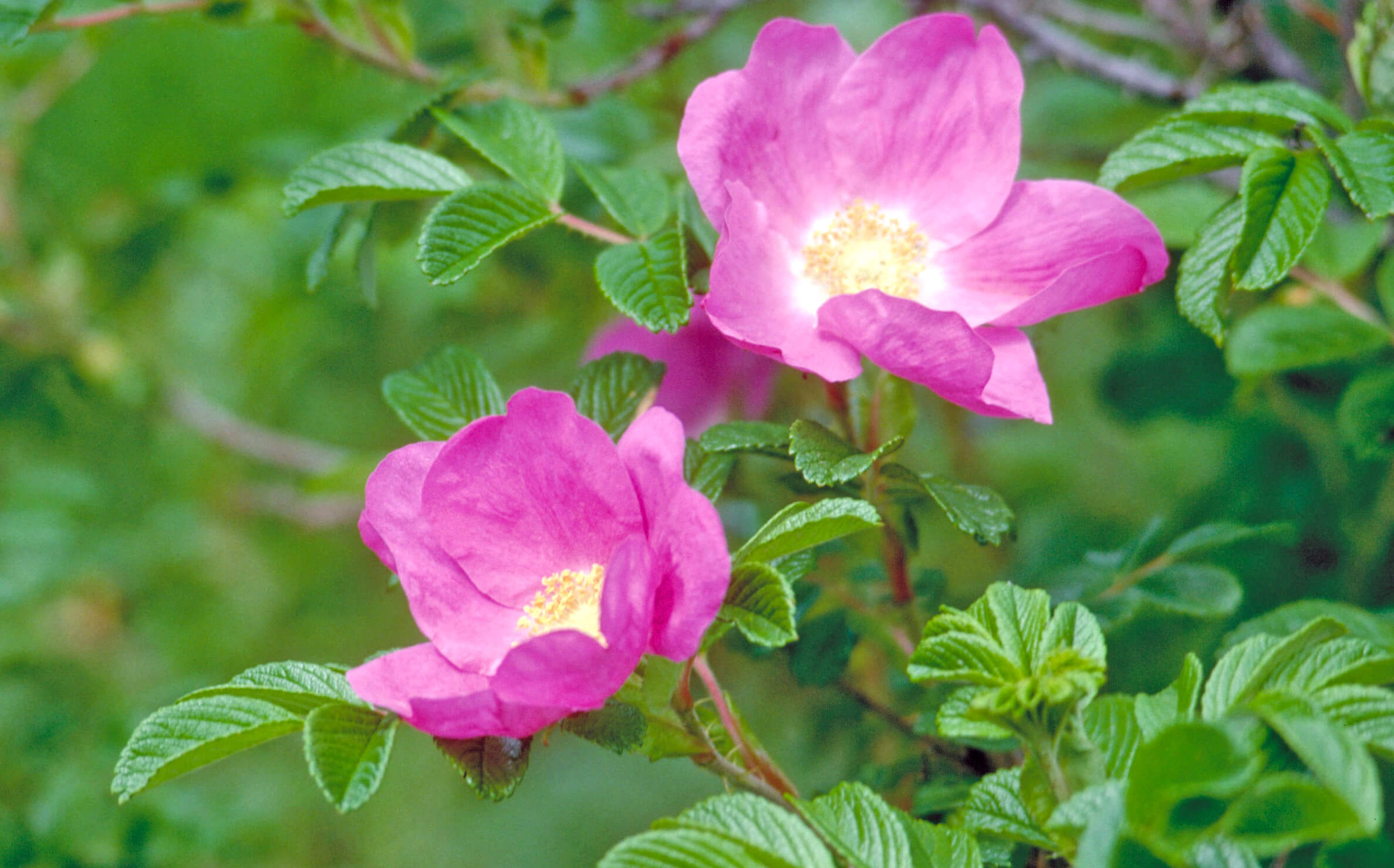 If you're yearning for sustainable, self-sufficient or fast ways to get slow food, add a hip-producing rose or two to your landscape. Don't choose modern, easy-care types that are too highly bred to be useful. Instead start with the Asian Rosa rugosa, which is more cold hardy and drought resistant than most others along with being a great fruit producer. It's also nearly pest and disease free, making it the perfect first fruit-producing rose of choice.
Edible Hips
I have always cultivated rugosas for their enormous fruits, called "hips", that follow the pollinated flower. The tart rugosa fruits are some of the largest of all roses and mature to dark red in the fall. If left on the upright canes, their color pops after early snowfall.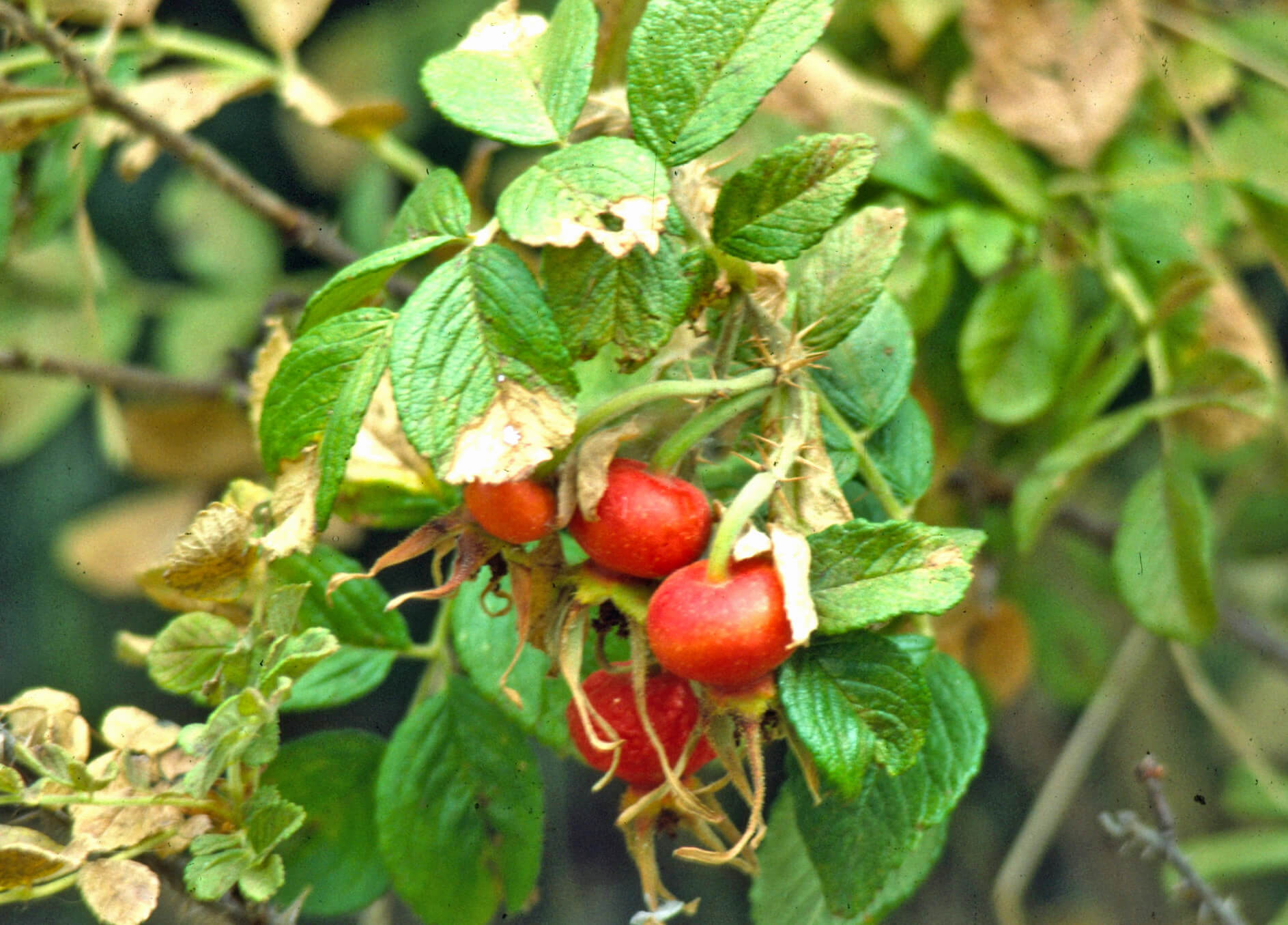 Rugosa hips range in diameter from the size of a nickel to as large as a quarter. The soft, astringent flesh inside is chock full of vitamins. When dried, they make an amazing medicinal tea for cold and flu. Their medicinal value was discovered by the British during World War II when citrus importation was limited. Finding a local source of vitamin C was essential to staving off scurvy in the children, and rose hips from English gardens saved the day. Since then, rose hips became coveted for jams and jellies, concentrated syrups or as vitamin rich additives to medicinal teas. Adding fresh rose hips to a quick bread or cookies also lends unique flavor and adds nutritional value.
Rugosa Growth
Rugosa roses have a more brambly growth habit in that they spread via underground rhizomes and can eventually form thickets–particularly if planted in sandy, friable soils. The roots send up canes all along the way to eventually create a large dense plant. This has made rugosas the most popular rose for creating carefree hedges that don't need to be pampered or sprayed. Rather than planting a hedge of boxwood or some other strictly ornamental shrub, use rugosas instead. There are many cultivated varieties of this rose that bloom red, white or the common pink, you get food and flowers.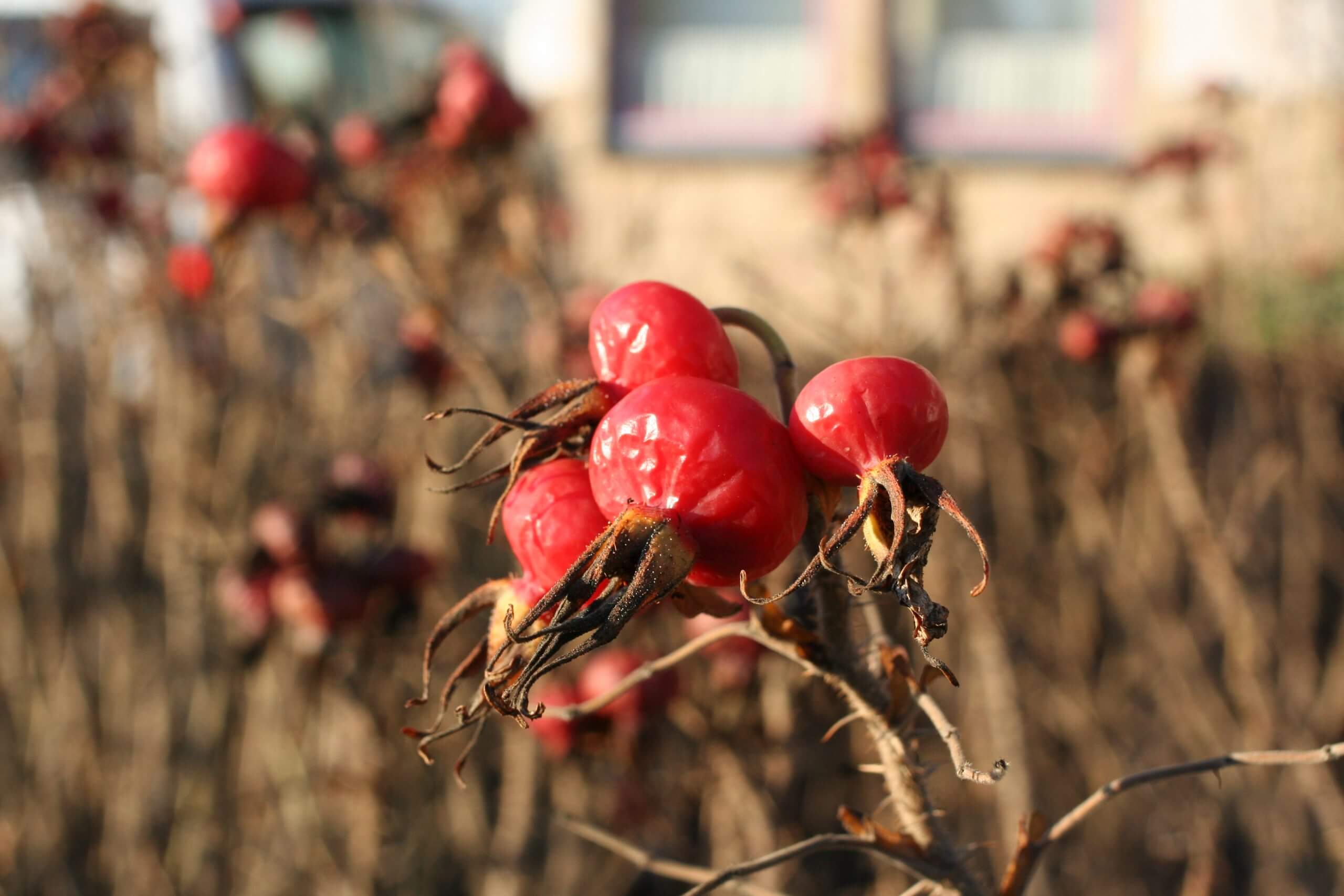 Plant non-grafted rugosas bareroot in spring or from container plants any time from spring to fall. It's advisable to start with well-rooted 1- or 5-gallon plants spaced apart at between 3 to 5 feet; good spacing allows plenty of room for each to spread out to fill the gaps quickly.
This rose is native to the coastal hillsides, sandy sea shores of China, but it has become established in many temperate, sandy locations worldwide, it grows best in sandy soils. Still it is adaptable and will grow well in all but poorly drained soils.
Planting Rugosa Roses
The easiest planting method for rugosas is to dig a trench, and amend the soil to encourage more adventurous rooting. (Trenching discourages root travel beyond the strict edges of the trench for a more precise linear hedge.) Amend the excavated soil with Black Gold Garden Compost Blend to lighten clay or increase water holding capacity of sandy soils. Enrich it further with alfalfa meal, a favorite natural fertilizer of rose aficionados everywhere. The fertility of poor soils can also be boosted with alfalfa meal for even more nutrition at planting time.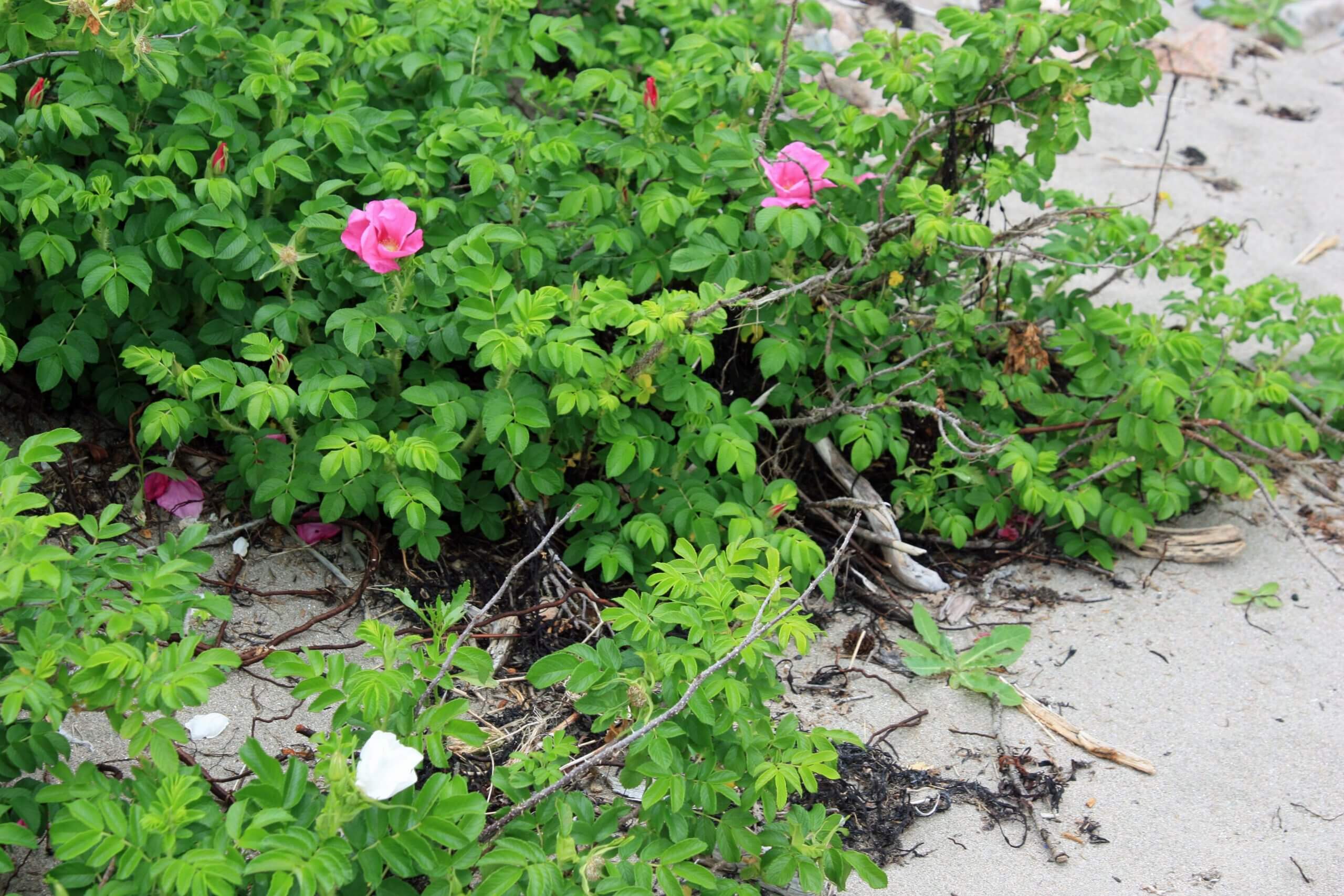 Planting just one rugosa rose in your yard is the genesis for a more extensive fruit and flower harvest in the future. Simply allow plants to become established, then either create new ones by layering the stems, or dig out more adventurous rhizomes, sever and replant elsewhere.
No other rose is as well suited to the sustainable garden, urban agriculture and the hobby farm due to its ease of cultivation, pest and disease resistance and many uses in the kitchen. So plant easy care rugosa roses for hedges and as a fruit crop that bears heartily during the hard times, and 'tween times, when there's little else going in your garden.