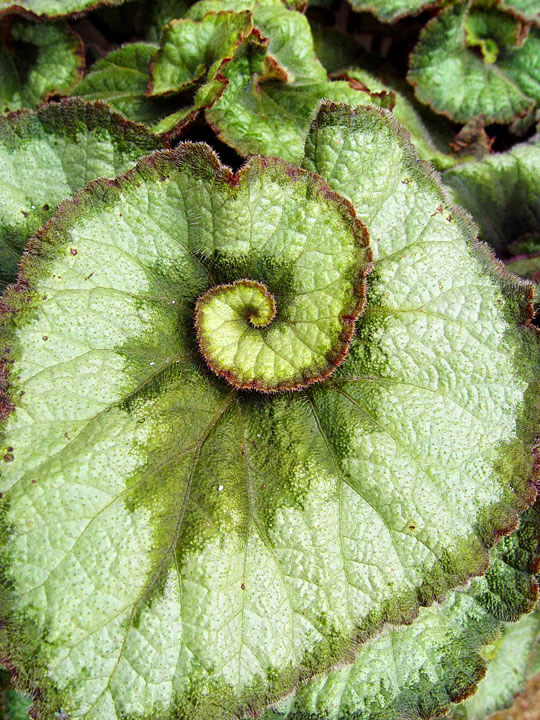 Begonias have always hovered in the shadows. They cluster beneath trees, in slotted shade of lath houses and on sun-deprived exposures. These unique plants, beloved by grandmothers everywhere, fell out of favor in the last few decades. Sure, I used Begonia richmondensis in hanging baskets and little wax begonias were a staple for shaded bedding areas, but these simply solved problems in shaded landscapes.
For effective begonia culture, choose Black Gold® African Violet Potting Soil.
Then I paid a visit to Ball Horticulture's demonstration garden some years ago, and was so impressed by the fancy leaf forms displayed there. Instantly begonias were back on my radar! Colors, spots, stripes and textures make each of the many varieties a living work of art. This group has been rediscovered by haute designers who utilize colored foliage to spice up interiors. The plants have proven their love of fluorescent lights or a bright window, but never in direct sunlight. They also do nicely in sunrooms and greenhouses, then may come outdoors to accent sheltered patios and verandas during the summer.
Rex Begonias
Known as rex begonias, these are certainly the kings of indoor color. Up close they are eye catching and so unique that guests may mistake the living foliage for silk or well crafted plastic. They do bloom, but the flowers are small and not particularly showy. Foliage lovers promptly pinch the flower buds when they first appear so that growth energy is restricted to developing lots of bright new leaves.
Rex begonias originate with a fleshy rhizome that sits just below the surface of the soil. They are often sold online as a dormant bare root, which is the most economical way to acquire new varieties. This rhizome resembles that of bearded iris or fingerling potatoes, and must have well drained yet very moist conditions to thrive.
Repotting Rex Begonias
As the plants age, rhizome grows longer. Over time it may no longer fit in the pot, so the begonia must be repotted in a wider container that need not have greater depth as the roots remain shallow as well. The wider your pot, the larger a rex foliage mass becomes. Otherwise an overgrown rhizome may be divided into pieces and transplanted into numerous smaller containers. These make money saving gifts for friends and family. They also allow you to trade with other rex begonia lovers to enlarge your collections without spending a penny.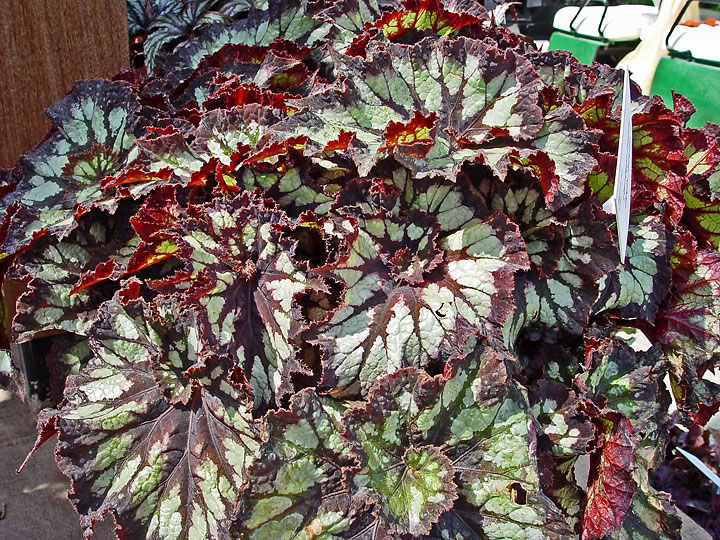 When repotting your begonias, use Black Gold African Violet Mix, which is formulated to resemble the soils beneath tropical forest canopies. Its texture, water holding ability and PH are ideal for these royal begonias. This soil also works nicely for other indoor or conservatory favorites such as fuchsias, flowering maples, Venus flytraps, pitcher plants and some terrestrial orchids.
If you don't yet own a rex or any other exotic begonia, consider buying one this year to add a little zing to a bright kitchen or greenhouse window. Visit your local garden center to see the many fancy leaf forms as potted indoor plants. One of these gets your started with a single purchase, but be prepared to pay dearly. If you'd like more selection for less, explore begonia nurseries or summer bulb stores online. Begonias won't be shipped until after risk of cold damage in transit is passed. Be sure to pick up a bag of Black Gold African Violet Mix in advance for prompt potting when the bare root rhizomes arrive in the mail.