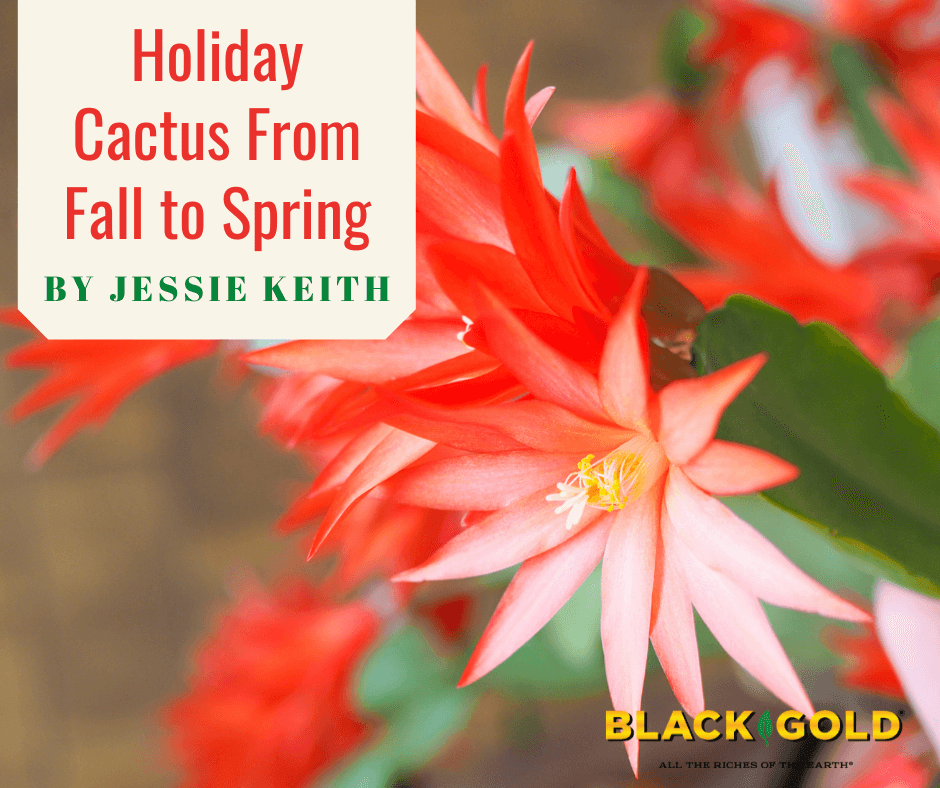 Every year, holiday-house-plant lovers enjoy the sensational fall and winter blooms of crab or Thanksgiving (Schlumbergera truncata) cactus and winter or holiday cactus (Schlumbergera x buckleyi), but it does not have to end there. There are other Schlumbergera that bloom at different times of the year, particularly in the mid to late spring, making them outstanding house plants to color homes through many months of the year.
A Short History of Common Holiday Cacti

Holiday cacti are Brazilian natives, and several common cultivated species and hybrid groups exist. The popular Thanksgiving cactus (Schlumbergera truncata) tends to bloom in November and early December. It has joined stem parts (technically called cladodes) that have pointed edges, and its brilliantly colored, long, multipetaled flowers have bilateral symmetry. When viewed head-on, the blooms look almost crab-like, which explains one of its common names, crab cactus. It is the most commonly sold species and new colors are always being bred in shades of pink, magenta, red, orange, salmon, apricot, and white. The true holiday or Christmas cactus is Schlumbergera × buckleyi, and it tends to bloom in December or early January. It has flowers in shades of red and pink that are more radial, and its cladodes have rounded edges. Oddly, it is harder to find, despite its wide appeal and beauty. Easter or spring holiday cacti are mostly comprised of two species with radial, multipetaled blooms in shades of orange, pink, red, and white, Rhipsalidopsis gaertneri (syn. Schumbergera gaertneri) and Rhipsalidopsis × graeseri (syn. Schlumbergera × graeseri). These plants have smooth cladodes, and their hybrids are less often sold but very beautiful with cheerful blooms that appear from March to June, depending on the variety.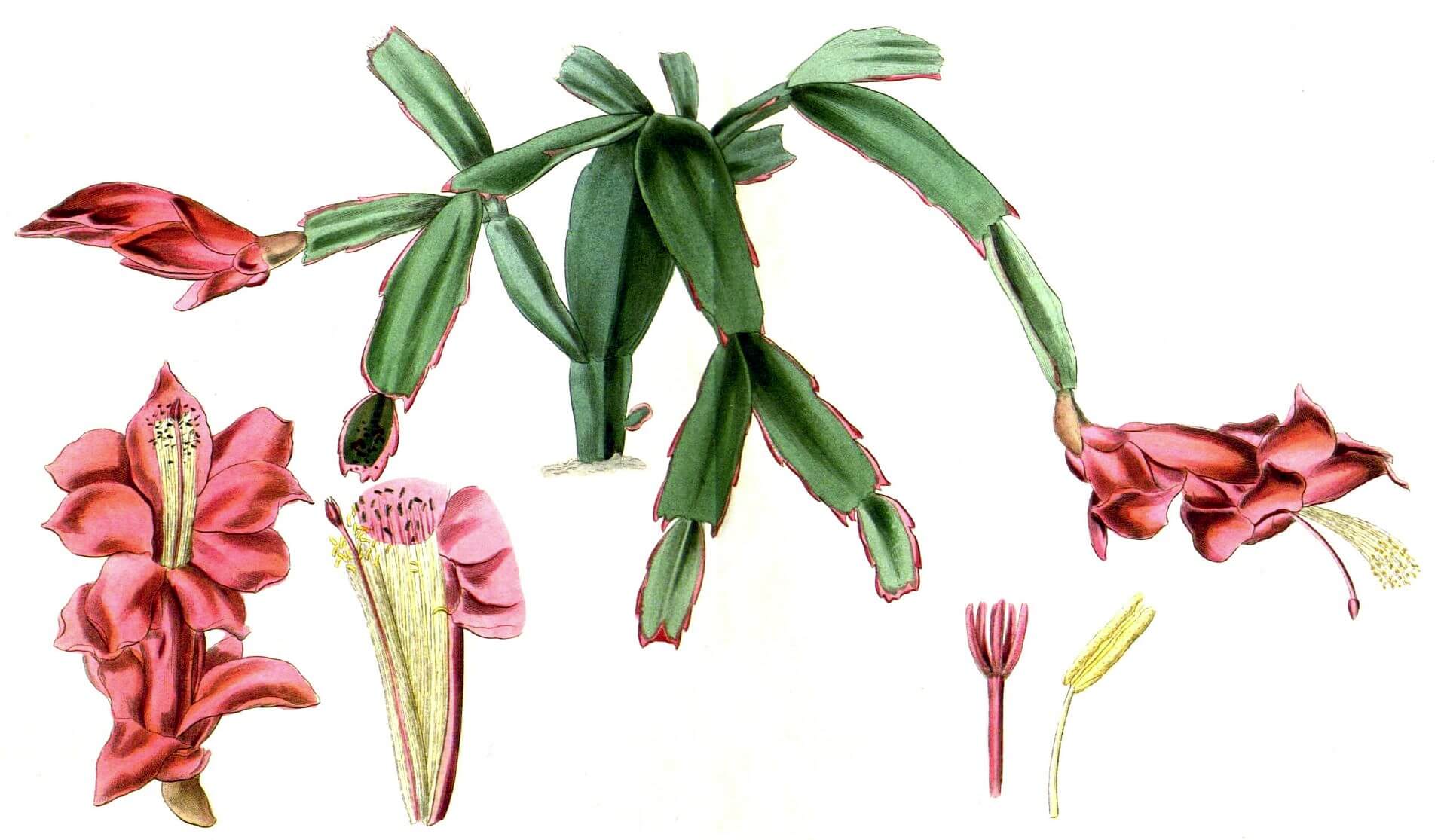 These cacti naturally grow in the mountainous rainforests of Brazil. Most are epiphytic, which means that they grow in the branches of trees. Their seasonal blooms are pollinated by hummingbirds, which explains why they are tubular and come in bright colors, particularly shades of red.
Schlumbergera truncata was the first species brought into cultivation in Europe and America in the early 1800s (~1817 to 1839). Their regularity of bloom, ease of growth, and great beauty made them popular house plants and conservatory specimens in no time. Schlumbergera x buckleyi started to appear around the 1850s in Victorian England and was popularized in the US and Europe a bit later. It fast became the official Christmas cactus due to its consistent December bloom time. The spring holiday or Easter cactus (Rhipsalidopsis gaertneri) was the last to hit the scene. It was brought into cultivation in the late 1800s, and is surprisingly less popular than its winter-blooming cousins.

One great trait of all Schlumbergera is that they are wonderfully long-lived. This explains why many are passed down from generation to generation. Lots of home gardeners proudly grow the same holiday cactus raised by their grandparents or even great grandparents. It's a nice thing to consider when purchasing one for the first time. It's a long-term investment. If you grow one for each season, you can then enjoy their showy blooms through much of the year.
Fall, Thanksgiving, or Crab Cactus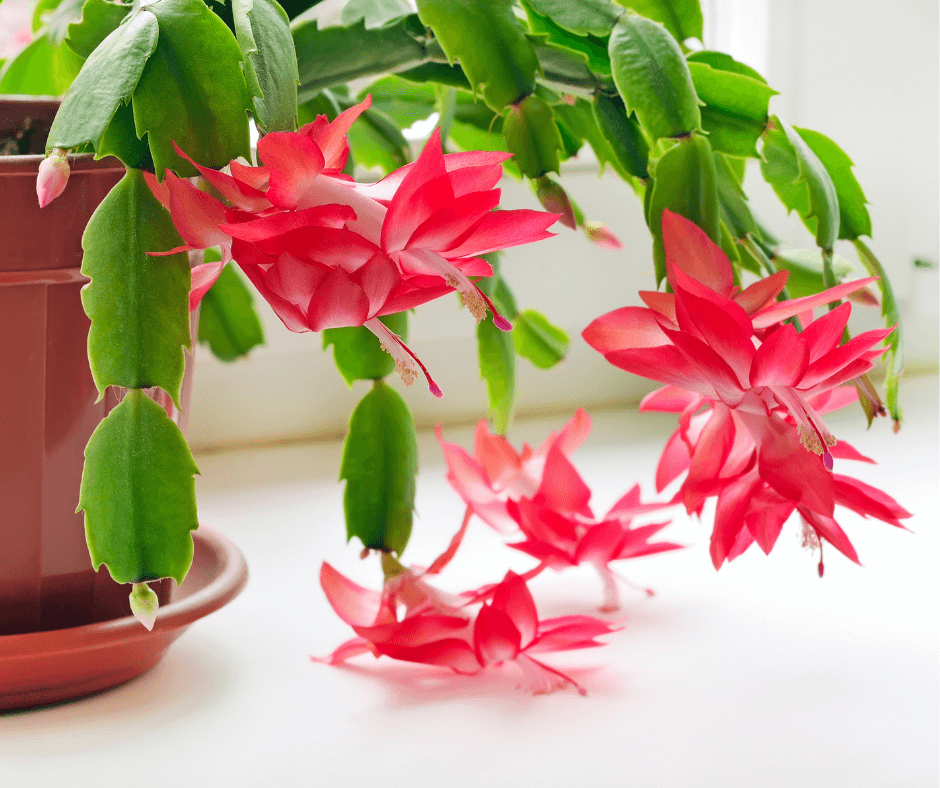 Thanksgiving cactus (Schlumbergera truncata and hybrids) is the number one selling holiday cactus, so most growers likely already have one. Some exceptional varieties are available.

One of the prettiest pinks is the profuse, reliable bloomer, 'Cristen'. The large flowers of this truncata hybrid have pale-pink petals edged in darker pink. The effortless November bloomer 'Dark Marie' is similar but its flowers are edged in scarlet. Some varieties have a more weeping habit and are better suited for pedestal planters or hanging baskets. The November-blooming, golden-apricot-flowered 'Christmas Flame' has a beautiful weeping habit and reliably blooms annually. The unusual 'Aspen' is another to seek out. Its extra-large, frilly, white flowers are spectacular.
Winter, Christmas, or Holiday Cactus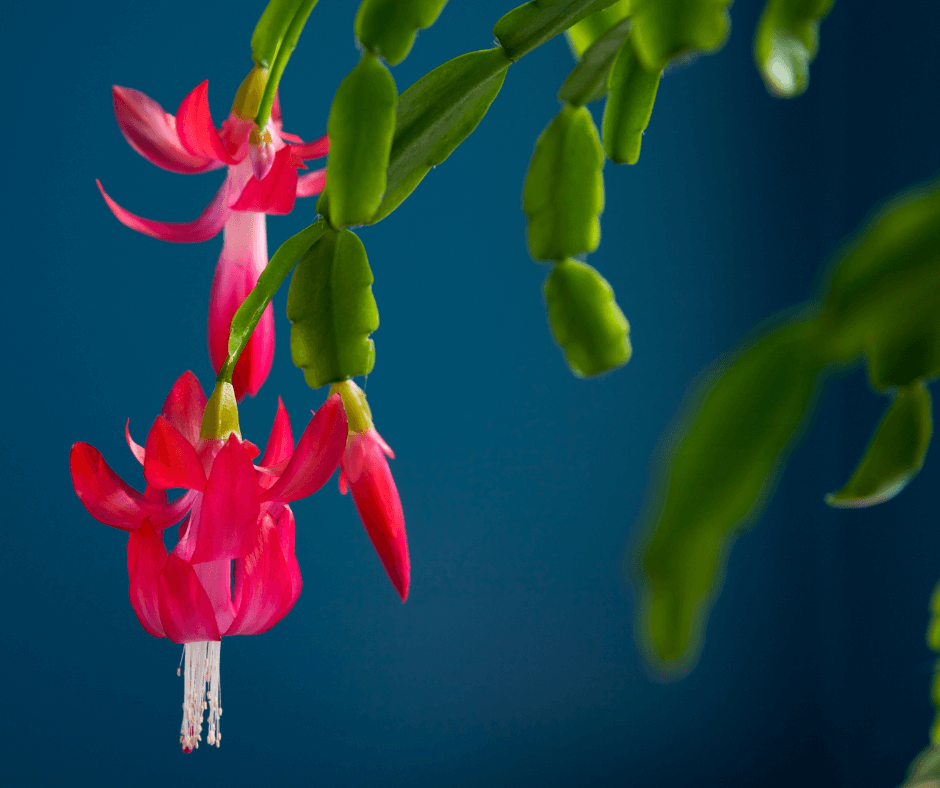 True holiday or Christmas cactus bloom about a couple of weeks to a month later than the Thanksgiving type. The plants can become quite large with age and tend to weep, making them extra appealing when placed on a sturdy pedestal. There are few cultivars of this true December bloomer and even the standard form is a challenge to find. Look to Etsy and other specialty sellers to find the real deal.
Spring, Spring Holiday, or Easter Cactus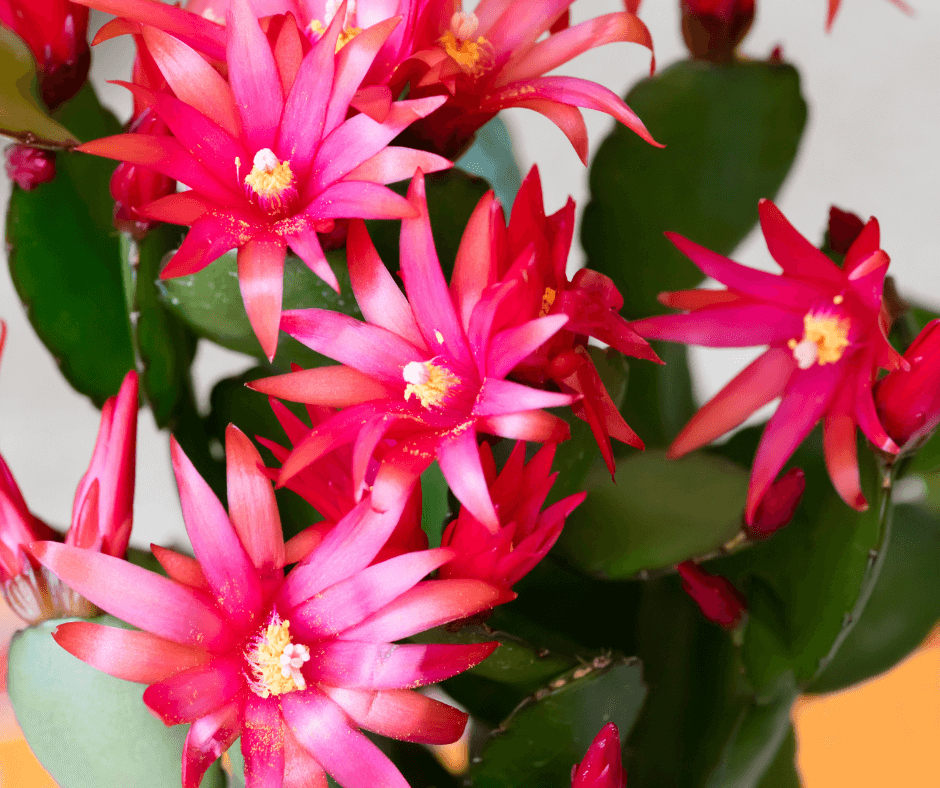 Spring cacti (Rhipsalidopsis gaertneri and hybrids) have many colorful petals in shades of pink, magenta, red, orange, white, and other related color variants. There are several pretty varieties that are readily available including the pure-white 'Sirius', which has golden centers and is a reliable bloomer from May to June. The brilliant-red-flowered 'Scorpious' generally flowers a bit earlier in the spring, from March to April, and will bloom for weeks. If you like bright orange flowers, try 'Colomba', which blooms along with 'Scorpious'.
Growing Holiday Cactus
There are several general growing requirements for holiday cacti. Provide the following for good growth.
Place them in bright, indirect light. Full sun stresses them out and turns their stems shades of purple and red.
Plant them in well-drained soil and pots with good drainage. Black Gold All Purpose Potting Mix and Natural & Organic Potting Mix both work beautifully.
Water regularly during the growing months. Apply less water before they start to set bud and average water while they are budded and flowering. Too little or too much watering can kill a holiday cactus.
Provide light fertilization during the growing months, from spring to fall.
Take them outdoors in the summer to soak up the heat and indirect light.
To learn more about winter-blooming holiday cacti, watch this useful video.