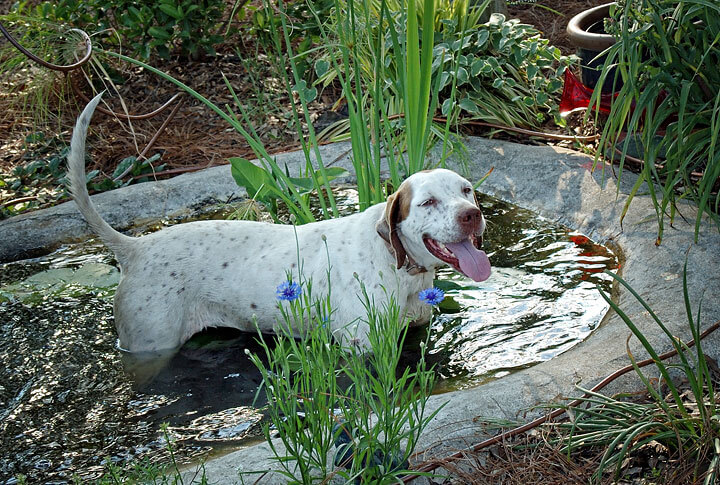 It is officially summertime, and the high temperatures are sizzling. Now's the best time to provide water features to keep your pets hydrated.
As much as we work to keep our plants hydrated, this is also a critical time for the various creatures who share our garden spaces as they need plenty of fresh water for drinking and bathing, too.
Check and refresh the water level of your outdoor pet's drinking bowls a couple of times a day. It is essential for urban chickens to have continuous access to cool drinking water. And, remember to keep your birdbaths and hummingbird feeders cleaned and topped off.