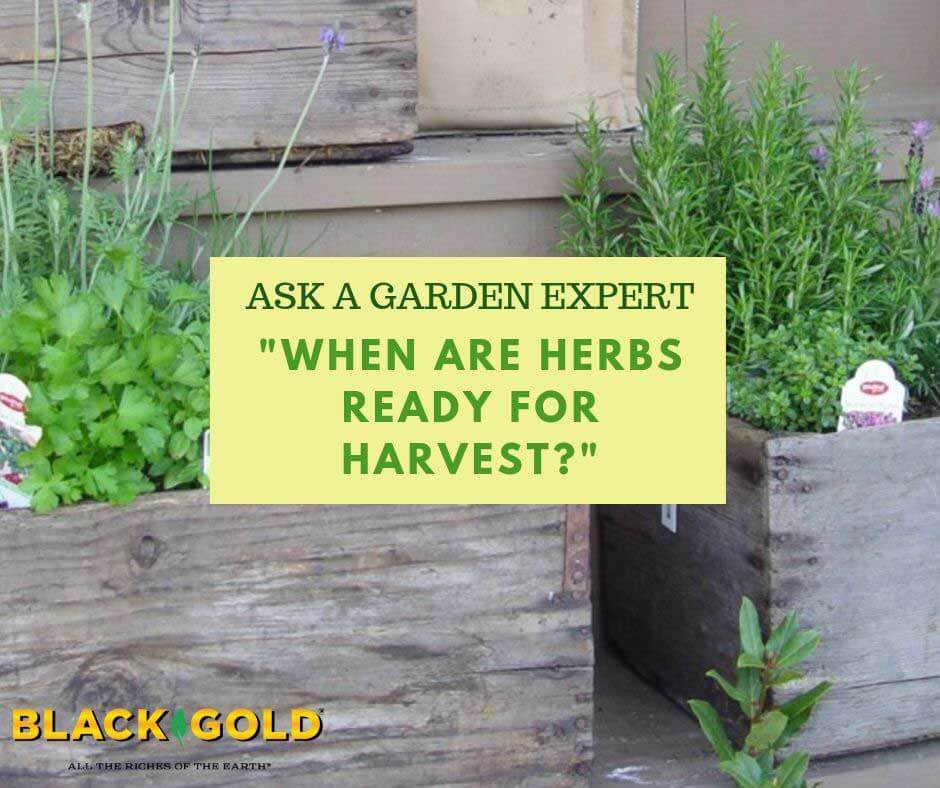 "How do you know when herbs are really ready to pick for use?  I never seem to get it right." Question from Jim of Peoria, Illinois
Answer: By in large, the best time to harvest many herbs is when their leaves are healthy and lush in spring and midsummer. This is particularly the case with chives, chamomile, lemon balm, mint, parsley, and oregano.
In many cases, herbs taste best before they have flowered, although the flowers of some herbs are edible (Click here to learn more about edible herb flowers.). This is especially important with basil. Once the plants have flowered, the leaves turn from sweet, aromatic, and lightly fragrant to strong, pungent, and kind of unpleasant. That's why gardeners pinch their buds off to keep them from flowering. (See the video below.)
Many evergreen herbs, like rosemary, thyme, and sage, continue to taste great all season and mellow out in the cool weather of fall. This is when I like to harvest them most.
Here are a few other articles about growing herbs:
Can You Help Me to Learn How to Grow Herbs?
Help! I Can't Keep Herbs Alive.
I hope that this information helps!
Happy gardening,
Jessie Keith