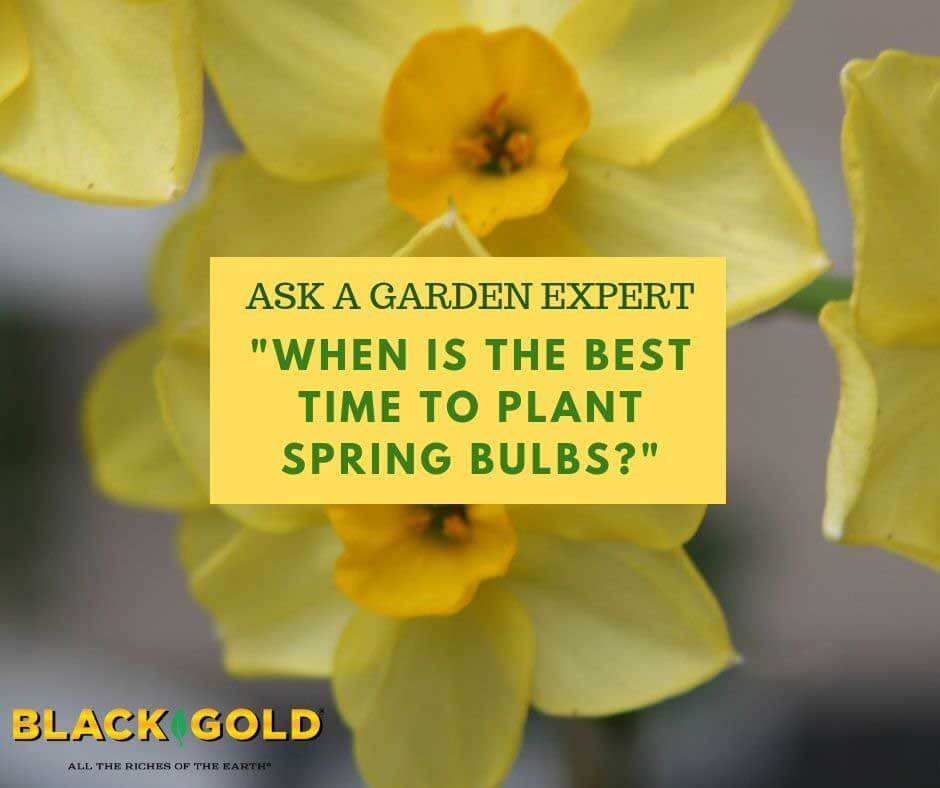 "When is the best time to plant spring bulbs?" Question from Donna of Smithfield, Pennsylvania
Answer: Fall is the best time to plant bulbs–starting in late September and ending in late November. This is the ideal window, but I have even planted bulbs in December when the soil could be worked, and the flowers appeared as expected in spring. Just don't wait until the soil surface freezes over.
For best growth, amend your planting soil with compost and bonemeal. Both products will ensure that your bulbs will bloom and grow well. It is also essential to plant different bulbs at the correct recommended depths. If you plant bulbs too deeply or shallowly, they will not perform as well. Small bulbs may not even pop up at all if planted too deeply. Just follow the package instructions.
I hope that this information helps!
Happy bulb planting!
Jessie Keith
Black Gold Horticulturist