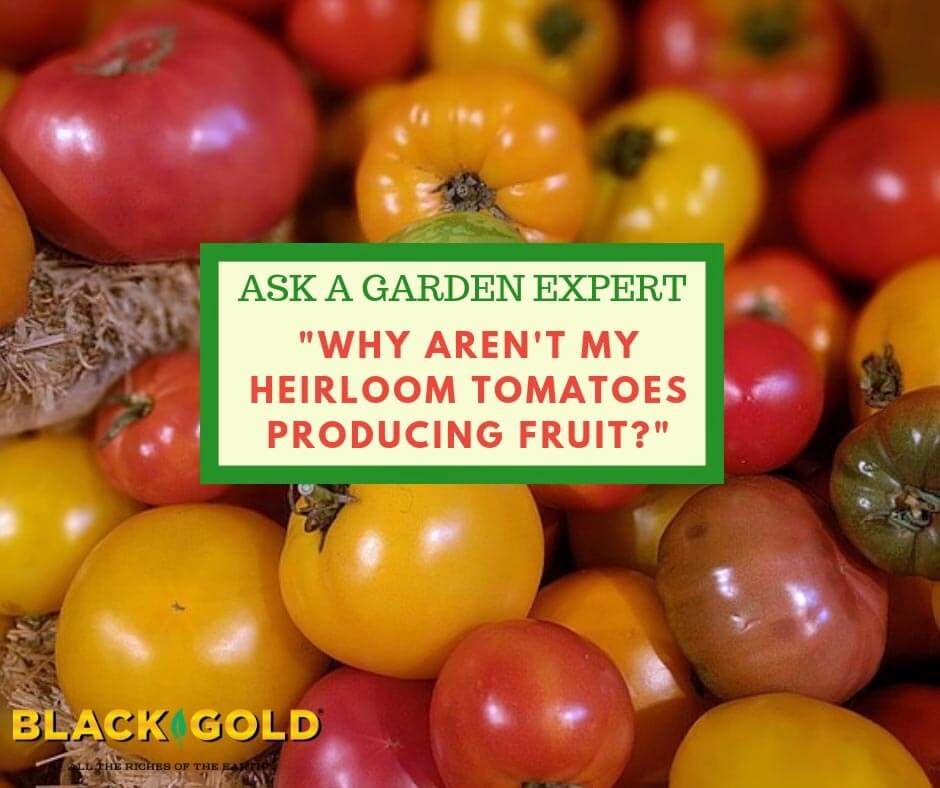 "My heirloom tomato plant is growing beautifully. However, it has not one tomato on it, while another bush, under same growing conditions, is more prolific though it still does not have ample tomatoes. Is there something I am doing/not doing correctly? During the long summer days the beds do get over 6 hours of sun a day, as the days are getting shorter they are down to about 51/2 right now. I use no chemical pesticides.  I only have two tomato plants and check them daily." Question of Ann Marie of Holbrook, New York
Answer: Several things can keep otherwise healthy looking tomato plants from producing ample good fruit. These are 1)  imbalanced nutrition and 2) too little sunlight. Tomatoes are heavy feeders that need high nutrition, regular watering, and at least eight hours of direct sunlight for good fruit production. All of these are necessities.
Fertilizer is easy. Choose a fertilizer formulated for tomatoes and feed your plants regularly, as recommended on the package. Adding additional bone meal is also helpful in reducing the chance of blossom end rot, a common nutrient deficiency of tomatoes.
Sunlight may not be as easy to provide, depending on your yard, but eight or more hours are needed for fruit-producing vegetables, like tomatoes, peppers, cucumbers, and squash. More is even better. I plant my veggies where they can get all-day sun for maximum output.
If you plant only a couple of tomatoes, try growing them in large containers and moving them to a sunnier part of the yard. This will enable to provide them with more sun and better control their soil, nutrients, and water. Black Gold Natural & Organic Potting Mix is a great potting mix choice. Please watch the video below to learn more about how to grow great tomatoes in containers.
I hope that these growing tips help!
Happy gardening,
Jessie Keith
Black Gold Horticulturist