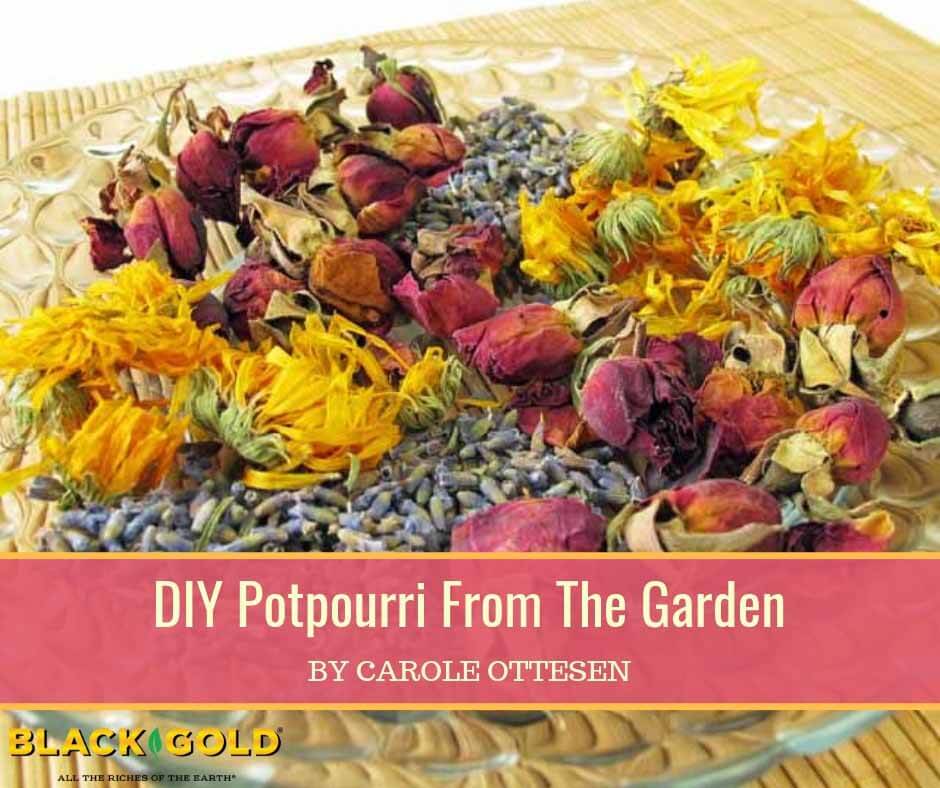 Potpourri is a mixture of aromatic plant parts that captures the essence of the growing season for yearlong enjoyment.  To create your own, gather leaves and petals that are attractive as well as fragrant. Preserve them by thorough drying, and mix them to heighten their aroma and looks.
Potpourri Plants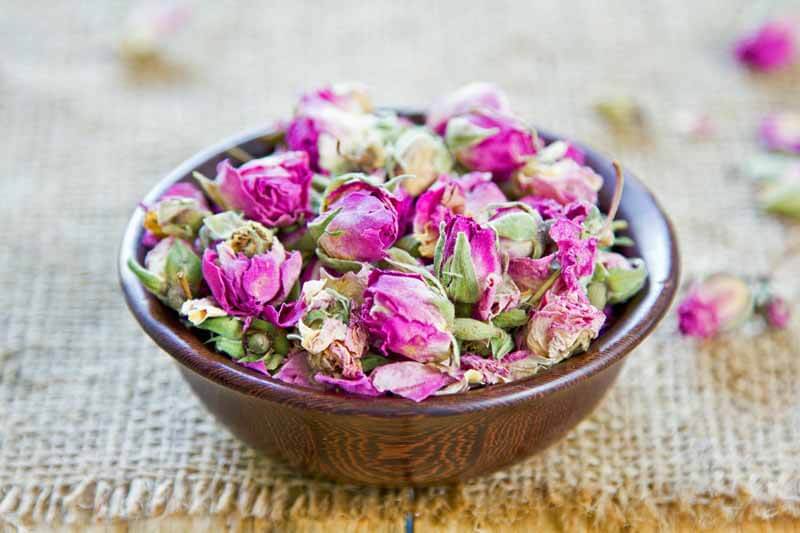 Some classic dried potpourri additions with exceptional fragrance include lavender flowers and leaves, rose buds and petals, and elderflowers. Pot marigold petals are also a favorite for orange-yellow color.
A lavender that performs well in almost any climate is Phenomenal™ (Lavandula x intermedia Phenomenal™, 2-3 feet high), a true hybrid hedge lavender. French lavender (Lavandula stoechas, 1-3 feet high) is another easy-to-grow species with its showy tufted flowers, strong scent, and good drought tolerance. This one is a little more tender, surviving to USDA Hardiness Zones 7-10. (Click here to learn how to grow your own lavender.)
Roses with fragrance and pretty color include the easy-care, reblooming, peach-colored shrub rose At Last® or the bi-colored (strawberry and cream) hybrid tea Double Delight™. These roses yield both small buds and petals. Cut small tight buds and harvest rose petals by gripping the full-blown flowers, pulling gently, and catching nicely separated petals. Keep the petals whole. (Click here to discover more tough, fragrant roses.)
Tiny elderflower blooms also dry nicely and add a sweet, summery scent to potpourri. There are many ornamental elderberries for the garden with nice flowers or you can pick the flowers from native elderberries along roadsides.
Scented geraniums are another essential ingredient with aromatic leaves that retain their scent. Different species and cultivars have different scents including rose, citrus, and mint as well as those with the subtle smells of fruits and chocolate. (Click here to learn more about growing scented geraniums.)
Mints and lemony herbs of all sorts will also offer bright flavor to potpourri. Some of the more pungent than others. Lasting options include lemon verbena and lemon balm. (Click here to learn more about lemony herbs.)
Growing Potpourri Plants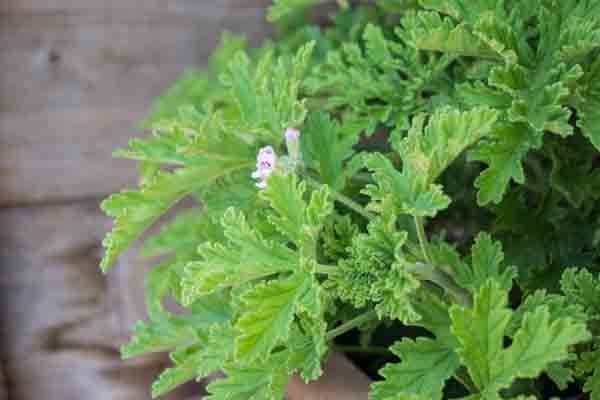 Most of the summer plants for potpourri are common garden plants that thrive in full sun and well-drained, fertile garden soil. In-ground soils should be fortified with quality compost for best performance. Tender potpourri plants, such as scented geraniums, grow very well in containers. For these, a porous potting mix, such as Black Gold Natural & Organic Potting Mix, is a good choice.
Drying Potpourri Plants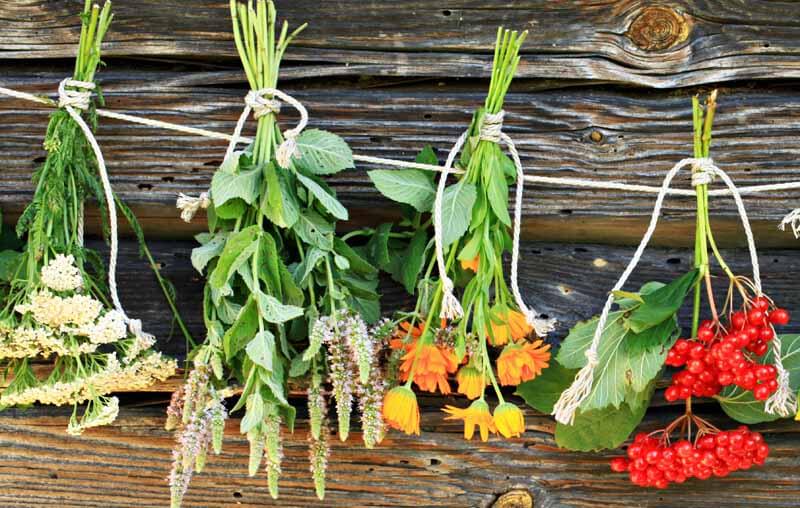 Thorough drying is absolutely crucial for the creation of a potpourri.  Moisture in leaves or petals may cause mold and put a damper on their scent quality. Adding drops of essential oil (lavender, rose, etc.) can help fix a stronger fragrance.
You cannot make potpourri until all plant parts are thoroughly dry. There are several drying methods to try. Here are four:
Hang herbs in a cool, dry place until fully dry.
Spread the plant parts on newspaper or paper towels on a tray in a single layer. Allow all to dry completely in a cool dark place.  This can take anywhere from a few days to a couple of weeks.
Dry materials in an oven set at 180 degrees F for about two hours or until the various plant parts are completely dry.  Larger, thicker material takes longer to dry.  Check frequently and remove the plants as they become slightly brittle.
Use a food dehydrator for fast, efficient drying.
Potpourri possibilities are endless and depend upon personal preference and what plants are available in your yard and garden for harvesting.  Here are two reliable, wonderfully fragrant recipes. They can be used for linen or drawer sachets or home aromatherapy.
Classic Summer Potpourri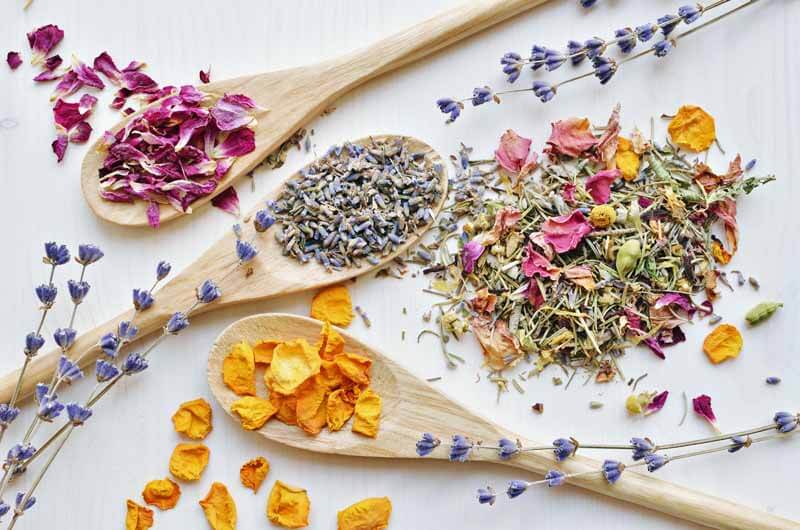 Ingredients:
½ cup dried rose petals
½ cup dried lavender flowers
1/3 cup dried small rose buds
1/3 cup dried scented geranium leaves
one orange peel, cut into thin slices and dried
¼ teaspoon ground cinnamon
2-3 drops of lavender or rose essential oil or both, mixed with a teaspoon of water.
Preparation:
Mix all of the plant parts together in a bowl (make sure they are thoroughly dry).
Sprinkle or spray dried plant parts with the cinnamon and essential oil and water mixture and mix gently.
Seal the potpourri in a glass jar for at least a week to allow the fragrances to combine.
When the potpourri is strongly fragrant it is ready to use!
Holiday Potpourri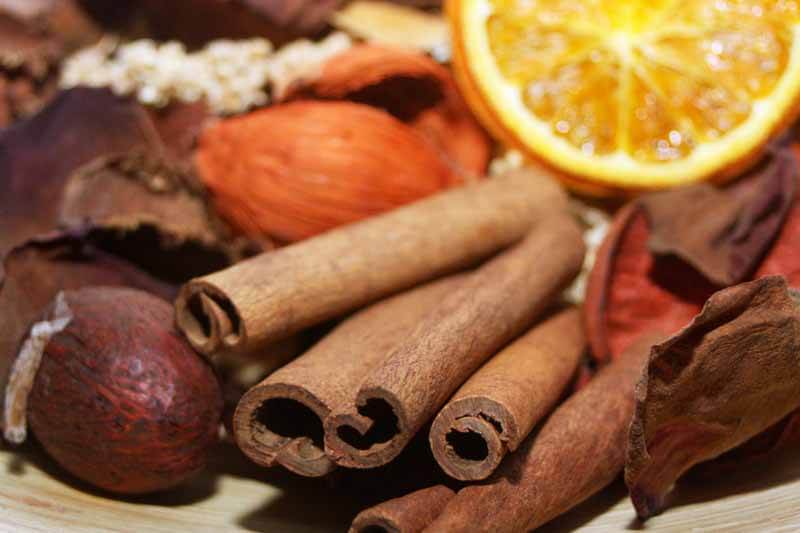 Many landscape evergreens—pines, spruces, junipers, and Japanese cedars—give off spicy, resinous scents that evoke the spirit of the holiday season. Let these be the base of your winter potpourri.
Ingredients:
1 cup of dried evergreen needles or greens
1 cup of dried bayberry leaves or berries
1 tablespoon of whole cloves
1 cinnamon stick, broken into pieces
1 orange rind cut into narrow strips and dried (orange slices also work)
½ teaspoon cardamom
½ teaspoon nutmeg
10 drops cedar essential oil mixed with a tablespoon of water.
(You can also add the dried berries of holly, beautyberry, or pyracantha as well as rose hips and small pinecones for interest.)
Preparation:
Mix all of the plant parts together in a bowl (make sure they are thoroughly dry).
Spray or sprinkle them with the mixture of the cedar essential oil and water.
Seal the potpourri in a glass jar to fix the fragrance.
Set it out in bowls to scent your rooms.
These are two of many potpourri recipes to try. You may even create your own to suit your senses. The key is growing your own components for freshness and longer lasting scent.